China's Uber Headache: How Ride Hailing Apps Have Enraged Taxi Operators, Delighted Consumers, And Challenged China's Government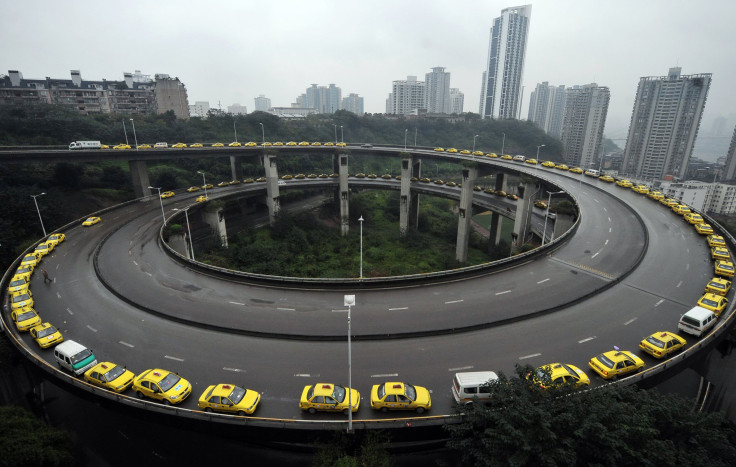 SHANGHAI — Charlie Zhang is an unlikely threat to the Chinese government: A trained architect in his late 20s, he's thoughtful and friendly, and enjoys discussing ideas and meeting new people. That's one of the reasons, he says, why he spends much of his spare time driving for a ride-hailing app:
"It's really fun: I do this as much to chat to people as to earn money," Zhang explains. "I come out in the evening, after we've had dinner and my son's gone to bed. You meet some really interesting people."
The money's not bad either, Zhang adds. He can earn more than half his normal monthly salary again by driving a few hours most days.
It sounds like exactly the type of new economy the Chinese government says it wants to create, to offset the slowdown of traditional manufacturing. A popular service industry, operated by smart young people via digital platforms, would seem to be a perfect example of what Premier Li Keqiang has dubbed the "Internet Plus" economy.
There's just one problem: Using a private car to offer paid rides remains illegal in China. What Charlie Zhang — and hundreds of thousands of other drivers like him — is doing is effectively a form of mass civil disobedience. That's why, Zhang acknowledges, he has to look out for police waiting to detain drivers for the apps at train stations and other popular destinations. "If they stop us, just say we're friends and I'm giving you a lift," he tells International Business Times.
Despite the obstacles Zhang faces on a daily basis, his enthusiasm for his spare-time job is typical of many drivers in Shanghai, China's financial capital, who see ride-hailing apps like Uber and Chinese market leader Didi Kuaidi as a convenient and flexible addition to their lives. And such attitudes are also echoed by a growing number of their customers.
"These apps are the best thing that's happened to Shanghai in years," says Angela, a publishing professional in her early 30s. "I've completely abandoned normal taxis — their service is terrible these days. The drivers for the apps are much more friendly: They keep the car clean, they give you water, let you charge your phone. It's an open platform, so they know you're going to rate them online."
The choice of cars is good too, Angela says: "I've even been picked up in a Porsche and a Tesla. But the prices are generally cheaper than taxis: To get to work costs me 25-30 yuan ($4-$5) by taxi, but with the apps I've paid as little as 12 yuan, and never more than 20."
But the rapid spread of such services — Didi Kuaidi now operates in 400 Chinese cities, Uber in around 50 — has enraged not only China's traditional taxi companies, which usually have close links to local government and have enjoyed a near-monopoly, but, equally significantly, the drivers who work for them. Over the past year Chinese taxi drivers have launched more than 200 protests in cities across the country, complaining that their livelihoods are being threatened.
In March and April this year, there were almost 40 such incidents, affecting around half of China's 31 provinces and regions, according to data from the Hong Kong-based monitoring group China Labor Bulletin (CLB), which also says more incidents likely go unreported.
In at least six cases, taxi drivers harassed or even attacked drivers for the apps, on one occasion reportedly overturning an app driver's car outside a government building in Nanchang, capital of Jiangxi province. In more than a dozen cases, they protested on the streets, calling for a crackdown on the apps — and also for cuts in, or even abolition of, the sizable fees that taxi drivers have to pay to their companies.
And on 16 occasions they simply went on strike. In the eastern city of Nanjing, once China's capital, up to 13,000 drivers took part in a strike that lasted at least five days in January, according to Chinese media, while another strike the same month, by drivers in the southern city of Shenzhen, hit passengers at the city's stations and airport hard. Shenzhen drivers issued a statement complaining: "Vehicles without commercial licences are seen everywhere, and yet the government is doing nothing about it."
For the Chinese government it's a huge challenge — not least of its ability to mediate between different interest groups in a fast-diversifying society.
So far its response has hardly been decisive — with some critics accusing the authorities of appearing at best slow, and at worst confused in the face of these contradictory pressures.
On the one hand, Transport Minister Yang Chuantang has said the apps "have been a good experience for consumers, and welcomed by some passengers," and officials say they have canvassed public opinion, and will announced new draft rules for the ride-hailing sector, possibly later this month, according to local media reports. But Yang also said recently he understands the concerns of taxi drivers, and has warned app operators not to subsidize drivers or passengers — as they have often done to build their market share — describing this as "unfair competition."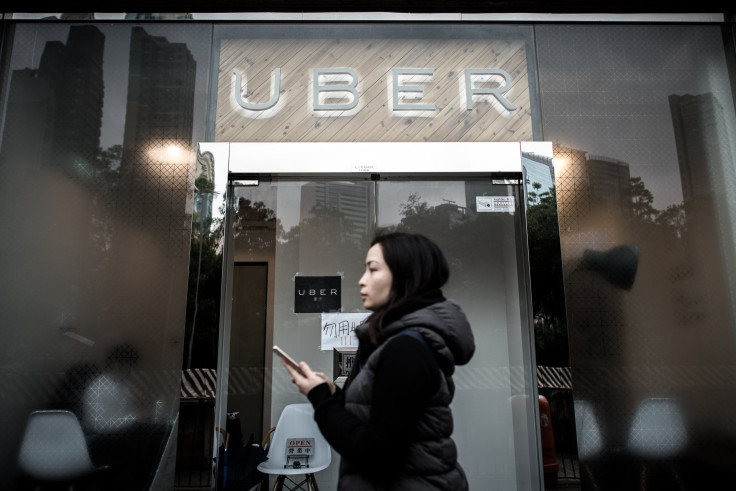 Police in a number of cities, meanwhile, have launched sporadic crackdowns, detaining app drivers, fining them up to $3,000 and impounding their cars for up to three months. In Shanghai, 1,100 drivers were detained in March alone. And even though the city late last year announced it was offering Didi Kuaidi the country's first trial license to register private cars and drivers to carry passengers, implementation appears to have been delayed. In March, the Shanghai government fined the company's local branch 100,000 yuan (around $15,000) for illegal business activities.
And while minister Yang insisted recently that the government planned to allow private cars "to provide profit-making transport services," after going through "certain procedures," some observers said preliminary drafts of the ministry's proposals appeared to contradict this. There has been speculation, for example, that only cars owned by rental companies would be licensed. Local governments and taxi companies, meanwhile, have also sought to regain the advantage by launching their own apps.
Yet none of this seems to have deterred the app users — or drivers. On several occasions, app drivers have taken the bold step of protesting publicly and demanding police stop harassing them. Several hundred were reported to have blocked roads in the city of Hangzhou in March, calling for an end to what they said was official "entrapment" of app drivers. In some cases they have even driven to the aid of detained drivers: In April, 200 app drivers in southwestern Sichuan reportedly called for the release of a detained driver, according to CLB, while there was an even more violent clash in the southern city of Guangzhou last year.
All the while, the ride-hailing app operators have continued to spend massively to build up what they, and many experts, see as a market with virtually limitless potential. A spokeswoman for Uber China told IBT that the China market was already "as big, if not bigger than, the U.S. in terms of trips completed every day."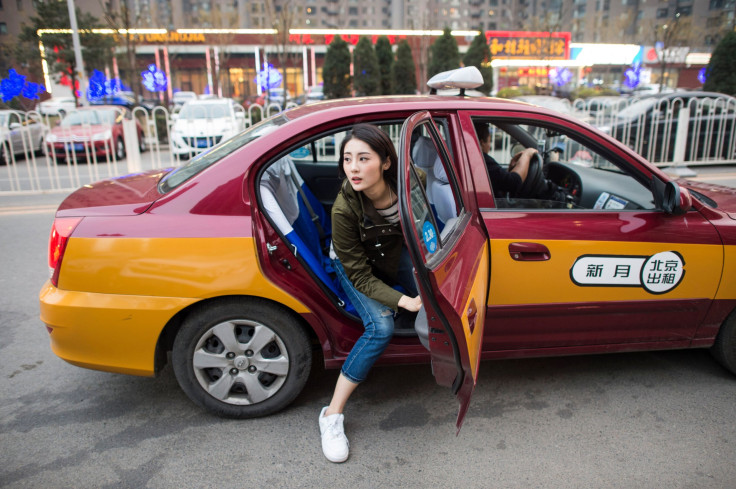 And both Didi Kuaidi and Uber have hugely wealthy backers: The former is the result of a merger between rival services operated by two of China's biggest internet companies, e-commerce giant Alibaba and social media pioneer Tencent, while Uber has received funding from China's biggest search engine Baidu, and has also formed partnerships with Guangzhou Automotive, one of China's biggest state-owned carmakers, and aviation-to-hotel conglomerate HNA.
The amounts invested are phenomenal. Uber CEO Travis Kalanick said in February this year that the company had taken a loss of $1 billion in China last year, but argued that profits elsewhere made this "sustainable," and put the company "in an incredibly strong position to continue supporting our expansion and investment into China." Didi was also reported to have lost hundreds of millions of dollars last year, as it sought to develop its estimated 80 percent market share.
It's a clash of business models and values that is not unique to China, of course. Beyond the well-documented protests against Uber and other apps in countries including France, Asia has also seen its share of opposition to the new players: In Indonesia, taxi drivers brought parts of the capital Jakarta to a standstill in March, in a protest against ride-hailing apps; in Malaysia, taxi drivers have attacked app drivers. And in Hong Kong two Uber drivers have been fined and five more are due to stand trial for operating unlicensed passenger services.
But for China's Communist leadership, unused to such direct defiance of its authority, the challenge is particularly complex. As the party seeks to strike a balance among the demands of influential urban middle-class consumers, the concerns of millions of frustrated taxi drivers and the vested interests of the well-connected taxi monopolies, the authorities are effectively making choices between powerful forces representing China's old and new economies.
Minister Yang himself has admitted that "these interest groups have very complicated and diverse demands, and carrying out further reform will require adjustments in their interests."
How the Chinese authorities mediate among these groups will be seen by many observers as an important test of their ability to modernize the economy, without undermining their pledge to bring "moderate prosperity" to all of China's working people. And how the issue is resolved may be particularly significant, as China seeks to restore the faith of international investors, many of whom criticized the country's handling of both its stock market collapse and sudden currency devaluation last year.
There's no doubt that feelings are running high in some sectors of Chinese society.
"Those apps have caused total chaos in the taxi market," a taxi driver in Shenzhen, who took part in the January strike, told International Business Times.
"Yes, they've really hit us hard over the past year," added another driver. "I'd say they've taken away at least a third of our business." Like many drivers in Shenzhen, he was a migrant worker from western China, who had come to the booming coastal city to make money some eight years ago, and brought his wife and child with him. But now, he was feeling disillusioned:
"I used to take home 10,000 yuan (more than $1,500) a month. Now I can only make 6,000 to 7,000 a month," he grumbled. "It's no good. This city is so expensive — now we can only make enough to pay the rent, school fees, daily expenses — we can't save any money. We really feel like we can't carry on."
There may be a certain irony here: In some cities, such as Shanghai, it was taxi drivers themselves who first started using early online booking apps several years ago, thereby undermining passengers' chances of hailing a cab in the street, or booking one by telephone as they could in the past. Some observers say this alienated passengers and left a gap in the market for the rise of the private car apps.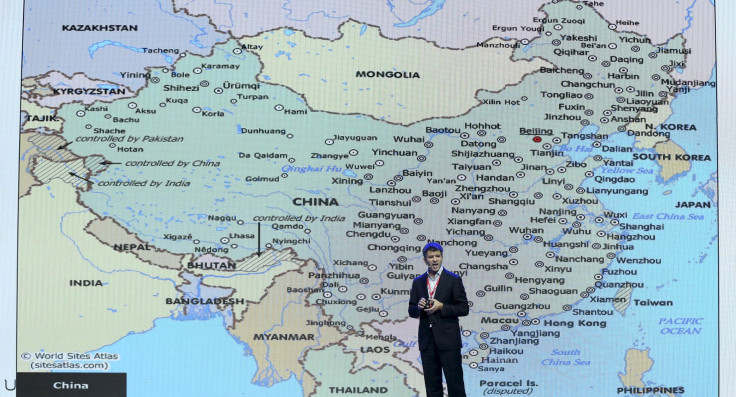 Yet the grievances of the taxi drivers have another target too — the companies that they nominally work for.
"When we started driving there were no apps, you had to join a taxi company, and do whatever they told you to," complained the first Shenzhen driver. "And I have to pay 6,000 yuan [some $930] a month to the taxi company just to rent the car. This is a very old-fashioned idea; it has to be reformed," he added. "Now that we face so much competition, I think they should cut the amount we pay in half."
It's a common complaint and its roots of this problem are indeed "old-fashioned," dating back to the early days of China's move toward a market economy in the late 1980s to early 1990s, when local governments issued taxi operating licenses to a relatively small group of companies in each city and charged them a high fee for the privilege. To make their money back, and more, these companies asked their drivers to pay a monthly fee. Many were willing to do so in order to get a job that was then seen as having high status — at a time when few people had private cars, and the lack of competition meant drivers could earn reasonable incomes.
A few cities did initially allow private drivers to register their own cars as taxis, but in major cities at least that has generally been phased out. The precise arrangement between drivers and the companies varies around the country: In big cities, like Beijing, Shanghai or Shenzhen, taxis usually belong to the companies, which also insure them. But in many smaller towns, drivers these days have to buy their own cars, yet still pay sizable fees to the companies.
In places like Zhuzhou, in central-southern Hunan province, that's added to the bitterness of drivers, who went on strike in late March:
"We can only take home about 2,000 yuan ($310) a month now," one taxi driver in the city, who asked not to be named, told IBT shortly before the strike. He'd bought the car together with a friend, yet between them they had to pay the company 2,000 yuan a month in fees, "and we have to buy the insurance ourselves. And now our business is no good. There are so many illegal taxis! So we want to pay less fees, get some compensation."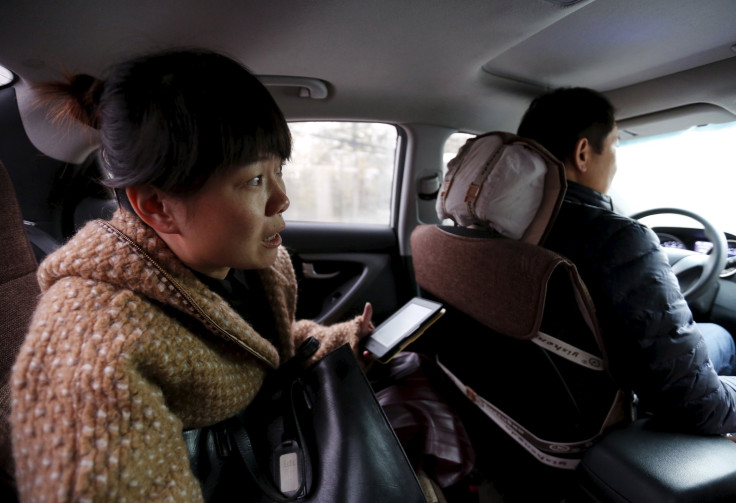 Another Zhuzhou driver was seeking even more fundamental change:
"The aim of our strike is to get the taxi companies abolished," he insisted. "We pay these guys well over 2,000 yuan a month, but we have to buy the car, and the insurance, so they're just taking money for doing nothing — all they do is 'manage' you! And these companies are just run by a bunch of dumb old guys, old asses, delegates to the local people's congress [appointed legislature] and people like that," he added. "If they didn't have any links to government, they wouldn't be able to get control of this business."
His preferred, solution, he said, was "to pay a fee directly to the government, say 1,000 a month."
Geoffrey Crothall, a spokesman for China Labor Bulletin, says such grievances are well founded.
"The current system is basically a scam," he says. "The ownership of the companies is very murky — it's widely believed that licenses are just handed out amongst friends or in return for a large bribe. And in most cities there are just a few big companies that dominate the market, so they can pretty much set terms and conditions for their drivers as they see fit."
That means that in many cities, Crothall says, taxi drivers have had to sign contracts of up to five years and pay a sizable deposit to the company, sometimes as much as $5,000 — which they must forfeit if they want to quit the job early.
"You only get the money back under certain very restrictive conditions," he says.
Indeed, in one recent protest in Hunan's provincial capital Changsha, not far from Zhuzhou, several hundred drivers went on strike demanding the right to return their cars to the company and quit the job.
Some drivers do get "a few benefits from the companies, but not very much," Crothall says, adding:
"For years drivers have been complaining about the excessive fees they have to pay, the lack of protection in terms of insurance. And the government has been promising to address their demands, but nothing ever gets done, largely because a lot of the taxi companies are colluding with officials in local government transport departments."
Professor Hu Xingdou, an economist at the Beijing Institute of Technology who has participated in public hearings on the future of the taxi industry, adds that behind the scenes at the taxi companies, there are often "powerful people, including the children of officials — because this is a monopoly industry, once they get the license they can make huge profits." Even companies that provide cars for their drivers can make the cost back in a year, he says, which means that, for the remaining four years of the car's permitted life-span, "they're just earning money. They can't lose."
The result of this monopoly situation, as one Shenzhen driver puts it, is that "it's the drivers and passengers who are the most unlucky. We have to pay the bill for this monopoly, by working long hours that interfere with our life. … And you, the passenger, have to pay more when you take the taxi; that's the problem."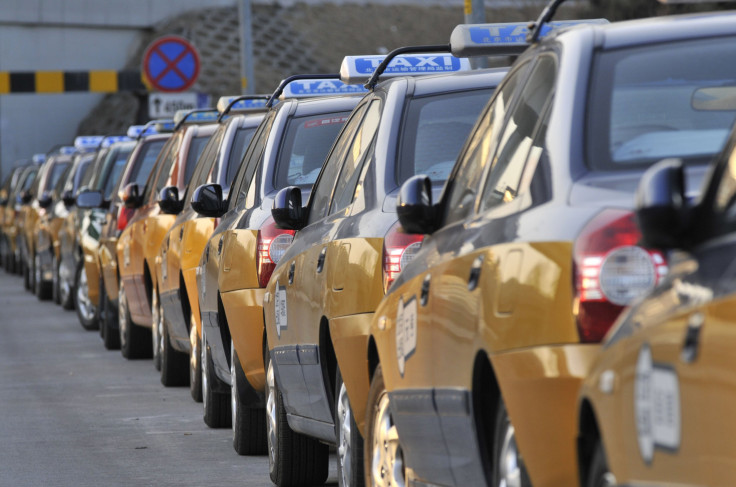 This inflexible, closed-shop system also means that "there simply aren't enough traditional cabs," says CLB's Crothall, as the companies that control this "lucrative monopoly" jealously guard the market against new entrants. While Beijing's population almost doubled between 1994 and 2011, from 11 million to 20 million, for example, the number of licensed taxis in the city increased just 10 percent, to 66,000, over the same period, according to one study.
But the advent of the online ride-hailing services means this cozy monopoly can't last forever, argues Crothall.
"Something's got to give," he says. "The apps have really upped the ante and made competition much more intense — many taxi drivers have seen their income basically drop in half over the last few years. And a lot of them are middle-aged guys with families to support, so that's going to put serious pressure on them. They just can't survive on that sort of money."
Academic Hu Xingdou also believes the challenge of the ride-hailing apps presents an unprecedented chance for change:
"Now is a very good opportunity to force the taxi companies and managerial departments to scrap the monopoly, and to reduce or abolish the fees," he says. "Otherwise the taxi drivers will just give up; they say they can't earn money anymore.
"I've often proposed that there should be reforms to reduce the burden on drivers, but we could never change this," Hu adds. "Now the apps can help to shatter this web of vested interests, and break through this monopoly situation."
But Hu says such change still won't be easy.
"This will be a struggle between two sets of interests," he suggests. "The taxi monopoly holders have huge strength to fight for their advantage. They won't abandon it lightly. So the voices opposing change will be extremely strong."
And even some drivers say that not all the blame can be put on the taxi companies, arguing that the root of the problem lies with local governments themselves:
"The company bosses have to invest a lot of money upfront," says one Shenzhen driver. "They have to pay the government 700,000 ($115,000) for each car they license, and they were promised this gave them [monopoly] rights for 50 years. So now they want some of that money back from the government before they'll cut our fees — but the government doesn't want to give this money back now, so it's a big problem.
And another Shenzhen driver suggests that this will make it hard to change things:
"The companies have invested so much," he says. "When they auctioned off the licenses, the government effectively gave the power to the companies. So it's hard to resolve now."
Certainly many local governments are generally seen as having taken only half-measures to address the drivers' concerns so far. Drivers who recently attempted to set up their own company in Xiangtan, another city in Hunan, for example, were refused permission, says Crothall of CLB. And though the government of Shenzhen promised a temporary subsidy of 2,000 yuan per month for each car after the strike there in January, some local drivers said it was not enough:
"That's 1,000 yuan each," said one driver, "but that can't solve the problem. We're still paying the company 5,000-6,000 a month. They shouldn't subsidize us, they should just cut the rental fee," he added. "But the government says it won't do that. They want us to discuss fees with the company. But what chance do we have of getting anywhere like that?" he asked exasperatedly.
It meant, he said, that drivers were considering more strikes — even if only by staying at home.
"There's no point talking or going to the government to protest, they'll say you're causing trouble and arrest you," he shrugged. "So it's best to stay home; we can just paralyze the city."
This driver, like many others, argued that there was another good reason why the government should side with traditional taxi drivers — he said they provided a safer service than the app drivers.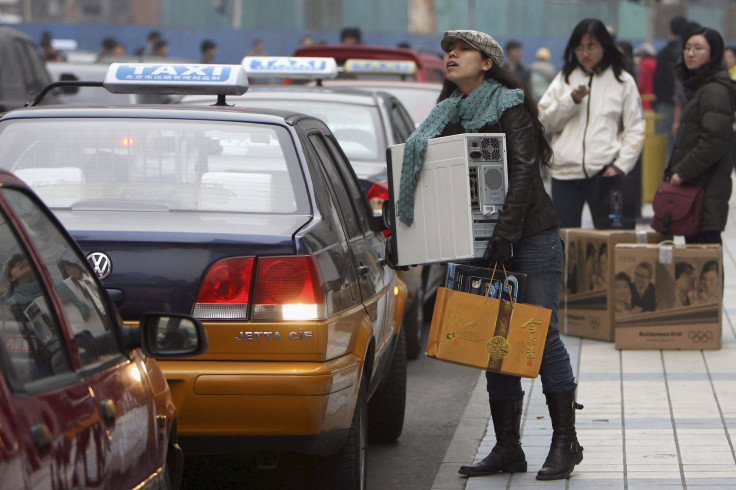 "Lots of customers still prefer to take taxis. They feel more confident with us, they think we're more reliable," he said. "A lot of app drivers are not necessarily so experienced, their driving skills may not be so good, they may not know their way around the city. And, we have proper insurance, these app cars don't — so if there's a big accident, what are you going to do? That's a big problem."
Still, he admitted, "our service isn't as good as it used to be. We're under too much pressure," he added, stifling a yawn.
And indeed, according to academic Hu Xingdou, the growing pressure on taxi drivers to work long hours to pay their company fees, in the face of more and more competition, is compromising passenger safety.
"Taxi drivers may work 12 to 14 hours a day; it's very long," he says. "And they don't get a day off from week to week. So they're driving when they're tired — that's no good for the safety of passengers."
Indeed, while drivers in some cities do alternate day and night shifts, those in other cities — including Shanghai — often take turns to put in a continuous shift of 20 or even 24 hours, with only occasional naps when they're less busy, on alternate days. It means that stories of drivers more or less dozing off at the wheel are by no means unheard of.
And while there was also a case in Shanghai recently in which a sleepy app driver reportedly crashed his car, injuring his passenger and leading to a lawsuit, some users of ride-hailing apps are convinced the private cars are just as safe, if not safer, than conventional taxis. Even in Shanghai, a city whose taxis, mainly operated by several large listed companies, have long been seen as the best in China, overall service quality is declining, according Angela, the publishing professional.
"Drivers are trapped by their contracts with the taxi companies, so they earn a lot less, and have to drive longer hours," she says. "It means they're often not in a great mood – in fact I find they've become rather rude. It's really got a lot worse."
She also notes that in many of Shanghai's conventional taxis, it's impossible to use the rear-seat safety belts, since drivers typically bury these under a seat cover, arguing that most passengers complain they get in the way — and anyway the speed of traffic in the congested city means it's unlikely anyone would be hurt even if they crash! "It hardly fills you with confidence," says Angela.
Critics of the app companies have also warned that the drivers themselves could be dangerous. Police in Shenzhen recently confirmed media reports that more than 1,600 local app drivers had "major criminal records," and this week Didi Kuaidi announced it was suspending 8,000 drivers in the city, in order to verify their credentials, after one of its drivers reportedly murdered a female passenger in Shenzhen in early May. Yet Angela insists she's not put off. She has met one or two "strange" app drivers, she says, but she notes that a registered taxi driver at a small company in the Shanghai suburbs was recently charged with murdering a passenger, "so there's no guarantee anyway!"
"Generally I feel safer with the app cars than with a taxi," she says. "With the apps, you have full information about the driver, their phone number, their car plate, even their photo, it's all transparent. With a taxi company a lot of things are actually not so clear."
Uber China recently announced that it was introducing a facial recognition technology that will compare the appearance of its "driver partners" to their government-issued ID card, in order to provide "an additional safeguard to riders."
Angela's attitudes may reflect a desire among many young Chinese people for a new type of more open, flexible form of doing business — one that has also led to a growth in car-pooling via apps. Uber's 'uberPOOL' service, for example, launched recently in some 15 Chinese cities, lets passengers choose to share a ride with someone else heading in a similar direction.
In the eastern city of Nanjing, up to 13,000 drivers took part in a strike that lasted at least five days in January.
"The response to uberPOOL has been phenomenal," the Uber spokeswoman told IBT. In slightly smaller cities, analysts say, the cheaper, though likely slower, service may fit better with less frantic lifestyles and lower incomes. And Uber says it also fits in with growing concerns about China's environment. A survey by the company in the eastern city of Hangzhou showed that more than 60 percent of riders who chose car pooling did so for environmental reasons, while more than 50 percent did so to "relieve congestion."
Some experts say such changing attitudes among the young generation make it less likely the government will be able to resist change and persist with the old system:
"The genie's out of the bottle now – these apps have challenged the old order," says Matthew Crabbe, Asia Pacific research director of market intelligence consultancy Mintel, who recently published a report on the impact of smartphone apps, including ride-hailing ones, on China's economy.
"Using the apps is a lot easier, and the result is a lot more enjoyable. You don't need to fumble for cash, you can wear a seatbelt, and the drivers use GPS," he says. "And when people have experienced the convenience and benefits of such services, it's very hard to take them away again."
And while the head of Beijing's municipal transport commission was recently reported to have complained that ride-hailing apps were adding to congestion on the roads (though he later said he was misquoted), Crabbe argues that they actually bring benefits to China's overcrowded cities:
"China's cities are approaching gridlock," he says. "If people think they don't need their own car because they can call an app, that will significantly reduce the number of vehicles on the roads." It's a realistic possibility, he says, given that "it's expensive to buy a car in China, in some cities you have to pay a lot for the license plate too, and there are not enough parking places."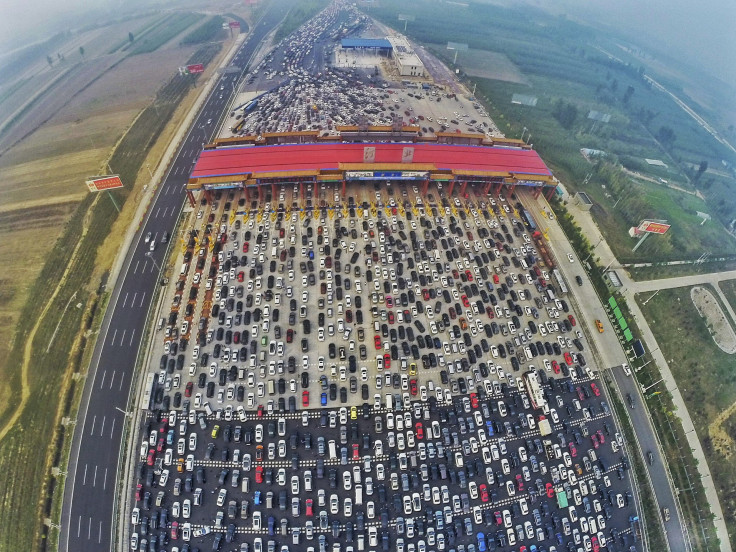 Uber China's spokeswoman echoes this view, arguing that ride-hailing apps, and the car-pooling services they offer, have reduced congestion and vehicle emissions.
Indeed, several major auto manufacturers seem to agree that there's room for a different model in China's cities: Daimler recently launched its "car2go" service in the inland city of Chongqing, offering a fleet of Smarts that can be borrowed from the roadside by registered members. And several other manufacturers have also said they plan to set up their own fleets of cars with drivers for hire.
Mintel's Crabbe says it all chimes with the government's stated aim of modernizing China's economy and promoting innovation.
"The government itself says it wants the service sector to grow, and it's hugely important for China's economic future. And the goals of the new Five-Year Plan include promoting the new economy, creating more efficiency and promoting private enterprise," he says. "Plus they're also talking about reforming the old state-owned enterprises, so they need to create new jobs and retrain people. And online-to-offline businesses and apps like these are an increasingly important part of the service industry, and a great way to soak up labor."
Coming up with a framework of regulations, including compulsory insurance, training and tests for app drivers, should not be too difficult, Crabbe argues.
And Beijing Institute of Technology's Hu agrees that licensing the app sector is a viable idea. And he says he believes the central government has basically accepted that it needs to legalize the industry:
"The government says that the 'internet-plus' economy is one of the trends of the future, and ride-hailing too," he says, noting that senior officials have visited companies like Didi Kuaidi, and their bosses have joined delegations accompanying Chinese leaders abroad. "Lots of people will be able to get jobs in the ride-hailing app field," Hu adds. "It's good for customers and the government – and ultimately even for taxi drivers too, if it leads to reform and cuts their fees."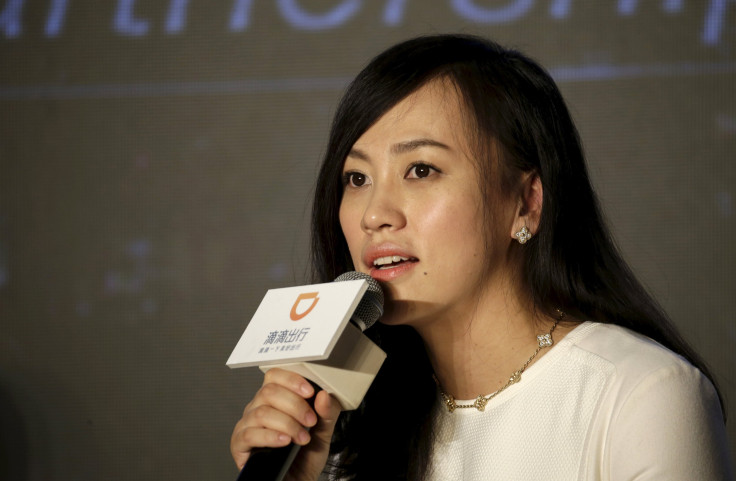 Hu also believes it's unlikely the government will be able to keep the apps from subsidizing their services. "If private companies want to compete, and burn money to grab market share, I don't think the government can interfere."
Still, he says, the process may not be a smooth one. It's very likely that the monopolies and local vested interests will fight for as long as they can to maintain the old order, he suggests:
"In China we've always had the problem that lower levels of government will only move if the pressure from above is very great. So the central government really needs to come up with some specific policies and action."
But Hu says he's hopeful that there will be movement on this "within the year." And there have been some hints of a breakthrough in attitudes:
"The current monopoly has long been criticized," the official People's Daily newspaper wrote last year. "The large amount of money that must be handed to taxi companies will have to be gradually reduced."
Geoff Crothall of China Labor Bulletin also suggests that change may eventually come.
"Even with all the problems these apps have caused, I think there is some cause for optimism that they will hopefully put much more pressure on local governments to get their act together, and finally address these long-standing grievances the drivers have had," he says.
At the same time, Crothall says the current impasse is a reminder that local governments still feel trapped between opposing pressures:
"I think they do acknowledge that the apps have brought passengers a better experience," he says. "But this is something that requires political will and initiative, both at the local and national level, to regulate effectively. And I think because there's no clear national policy yet, local governments don't know what to do. At the moment they really seem pretty clueless!"
Insiders at the app operators appear optimistic that an appropriate regulation will be issued, with Uber China pointing out that this would be a significant statement, as it would "make China the first major economy in the world to implement a legislative framework at national level."
Yet CLB's Crothall cautions that there is also a need for regulation of the app sector itself, noting that app drivers have little employment protection, and there have recently also been several cases of protests by app drivers in China accusing their employers of unfair treatment. The question, he says, is how far the authorities are willing "to antagonize huge tech companies" by imposing demanding employment conditions on the app operators.
Finding a solution that will satisfy all the interested parties in this complex web of interests — and demonstrate the government's grasp of the situation — looks unlikely to be simple. There is a chance, some analysts say, that the authorities might come up with a compromise that will leave everyone dissatisfied, and Crothall suggests that if taxi drivers do not see real progress, there may be more "sporadic protests" and the recent "unprecedented" cases of violence may continue. "Taxi drivers really are angrier than we've ever seen them," he says.
And despite its huge investment and expansion in China, some analysts also say it may be hard for Uber to challenge Didi Kuaidi's position as the market leader.
"If Uber can ensure a stable supply of drivers, it should be able to maintain its number two spot for the foreseeable future," says Zhang Xu, a transport sector specialist at Beijing-based consultancy Analysys. "But it's still far behind Didi in terms of market share and geographical coverage. So I don't see Uber as a major threat to Didi's dominance."
Uber China, meanwhile, says its share of China's market grew from 1 percent to some 30 percent last year, and argues that the company's status as a global player, with wider experience, makes it popular among some passengers — and drivers — in the country.
And regardless of how China's market develops in the coming years, there's no doubt that companies like Uber — which pride themselves on being disruptors — have succeeded in shaking up the old order of the nation's taxi industry, and ensured the sector will never be quite the same again.
© Copyright IBTimes 2023. All rights reserved.
FOLLOW MORE IBT NEWS ON THE BELOW CHANNELS