Uber Launches Calendar Shortcuts On App To Set Destinations Without Hassle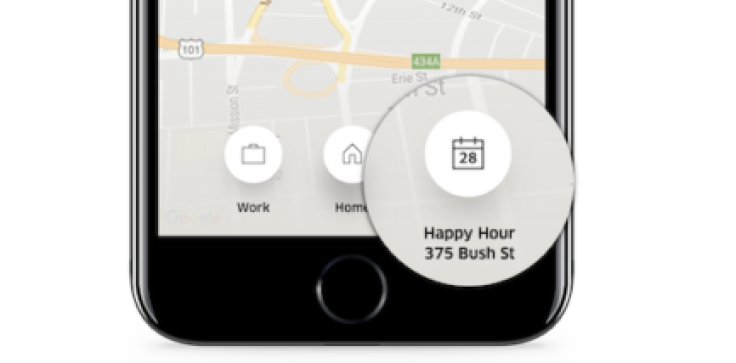 If you take Uber often, you can now save some time by scheduling your rides beforehand with the app's new feature Calendar Shortcuts, the company announced Wednesday.
How To Use Uber Calendar Shortcuts
Users can connect their calendar, which will allow Uber to automatically login addresses for future rides. When users link their calendar, upcoming meetings or lunch dates will appear as a shortcut on the bottom of the screen when opening up the app.
"Whether it's a flight out of town, meeting across the city or dinner reservation with friends, it's now one tap to get moving!" Uber said in a post.
The feature is now available globally for iOS and is coming soon to Android devices, Uber says.
Users can enable the new feature by going to Settings > Calendar Events in the app's menu or via a card in the Uber feed.
Uber also recently launched Movement, which gathers data on how traffic moves in cities, and tools to analyze how traffic changes over time. Using data, Movement will be able analyze the impact of rush hours, events and road closures in cities worldwide, Uber says. Movement is currently available to city officials, planners and policy makers, and will soon come to the general public in the coming weeks.
Here's a video of how Movement works:
© Copyright IBTimes 2023. All rights reserved.