Uber, Lyft Paid Drivers $25 To Protest Bill That Would Benefit Them
Ride-hailing companies Uber and Lyft have reportedly mobilized their drivers on a paid basis to protest against a bill that offered them employee benefits. The drivers are being galvanized to protest in the Capitol of California on Tuesday, ahead of the Senate hearing of the bill.
Bill 5 seeks to offer drivers some of the protections reserved for employees even while working as independent contractors.
According to reports, drivers who joined the protest will be paid $25 to $100, according to details from an e-mail obtained by a media outlet.
The e-mail sent by the "I'm Independent Coalition" gets funding from the California Chamber of Commerce and has the backing of many trade groups including those under the California DMV. The coalition works closely with Uber and Lyft.
They are seeking changes to AB 5 and hence the Tuesday rally.
The e-mail said: "We want to thank you again for taking the time to attend the State Capitol Rally on July 9. Please expect a driver's credit in the next five business days for your travel, parking, and time."
Uber also sent drivers an in-app notification offering a $15 lunch voucher and urged them to bring family members and any other stakeholder seeking "driver flexibility and to talk about the issues" to the protest rally.
Lyft offered $25 to protesting drivers to cover parking expenses, said a spokesman.
In making the protest a success, Uber and Lyft have used apps liberally to connect with California drivers as well and sent them in-app petitions to sign up to be sent to legislators to "protect flexibility."
Why Uber and Lyft are opposing the bill?
So far car-sharing and food-delivery drivers are treated as contractors, who are accountable to their vehicle expenses in terms of fuel, insurance, and maintenance.
But the passage of the California bill would force companies to cover drivers with U.S. labor laws and pay Social Security and payroll taxes, insurance, employment taxes, workers' compensation insurance, and obey rules on minimum wages and working conditions.
It was apparent that the companies would manage a sizable number of protesters using the app and meeting their costs to ease the challenges and discomfort that driver groups usually face in holding a collective protest.
But criticism is rising on that matter. Companies using workers to engage in political activity on their behalf is a "worrying trend", said Ken Jacobs, the chairman of the UC Berkeley Center for Labor Research and Education.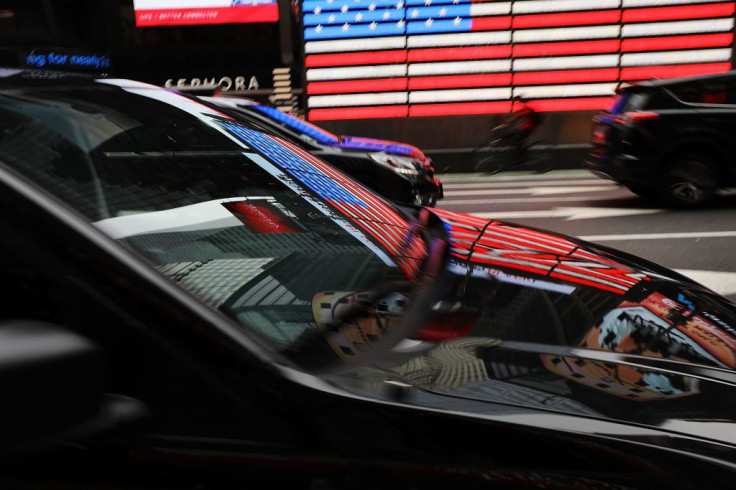 He said it "is always good for people to engage in the legislative process. But companies leveraging the power relationship in employment raises "concerns about coercion," Jacobs added
Meanwhile, the Senate Committee on Labor, Public Employment, and Retirement voted to send AB 5 moved by Assemblywoman Lorena Gonzalez (D-San Diego) to the Appropriations Committee and the Senate floor.
Ride volumes plunging
The Uber news in New York indicates a stark decline in ride volumes in recent months.
Both ride haling majors Uber and Lyft in New York are affected.
The reason was the rise in consumer price following the minimum wage for drivers that repelled price-conscious passengers and ride volumes started plunging.
Uber's 15.9 million trips in May, was down by 8 percent compared to March, according to data obtained by Bloomberg from the city's Taxi and Limousine Commission.
Lyft also faced the crunch. It made 4.7 million trips, which is 17,000 fewer than its peak in March.
© Copyright IBTimes 2023. All rights reserved.