Uber's Carpool Service Shuttered In Latest California Regulatory Setback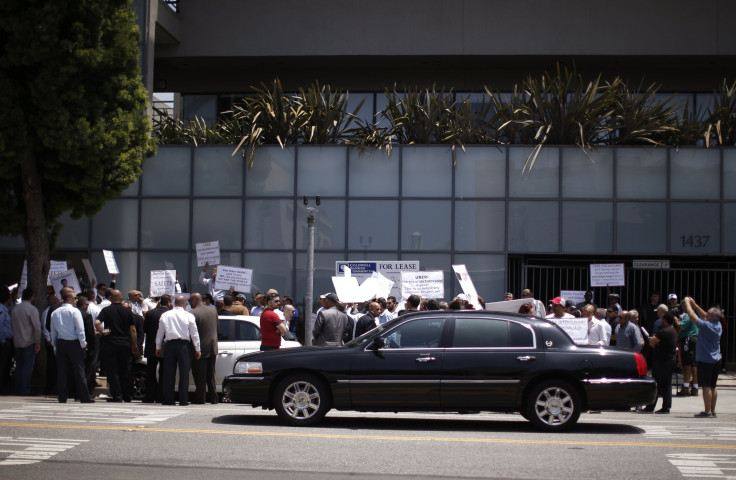 California regulators have informed Uber that it's new carpooling service is illegal under state law. The legal battle, which focuses on UberPool, creates yet another dilemma for a company that's already struggling to overcome a range of varied regulations in its five-year history.
Uber unveiled UberPool on Aug. 5. While the service was only rolled out as a pilot program, it aimed to match customers with another passenger traveling in the roughly the same direction and offering each customer 40 percent off the normal fare.
"It's about working your way to more people," Uber CEO Travis Kalanick told Forbes upon UberPool's launch, adding that the reduced price is a tradeoff for customers willing to spend more time commuting. "It starts to be interesting for people in the suburbs. We're extending the transportation revolution beyond city limits. People can literally get rid of their cars."
The plan also earned praise for its ability to reduce carbon emissions, though the California Public Utilities Commission has since told the San Francisco-based company that the plan violates a statute which defines what services for-hire vehicles can provide. The commission regulates "passenger stage corporation" vehicle services, which can individually charge multiple customers for sharing a single vehicle, according to Forbes, which is how shuttle buses can operate legally.
Limos and charter buses, on the other hand, are rented out based on time or distance traveled, putting them in the "charter-party carrier" category. Uber, though, is regulated under a third category, the "transportation network companies," the only of the three aforementioned groups that require companies to carry out background checks on drivers. The Public Utilities Commission, Forbes reported, has applied a "charter-carrier" law to the "transportation network companies," forbidding Uber from demanding or receiving "compensation for the transportation offered … on an individual-fare basis."
Uber may petition lawmakers to change the decision, though it must cease UberPool activity until that has happened. It's just the latest challenge for Uber.
The company has been dogged by allegations that it engages in ethically questionable tactics to steal business from crosstown rival Lyft, Uber's primary competitor, that its marketing tactics are too aggressive. Most recently, Uber is the subject of a lawsuit from the California chapter of the National Federation of the Blind claiming that blind customers summoned a ride from Uber only to have the driver continue on when seeing that the customer had a service dog at their feet.
Update: In a statement to International Business Times Uber said the company welcomes the "opportunity to share with the CPUC the significant benefits of UberPool and how it really works so that we can continue to bring its unmatched convenience to communities and traffic jams across the Golden State."
© Copyright IBTimes 2022. All rights reserved.
FOLLOW MORE IBT NEWS ON THE BELOW CHANNELS