Ubisoft's E3 Summary: All The Trailers And Biggest Announcements
Ubisoft's E3 2019 Press Conference has come to a close, and we've learned quite a lot about the future projects of the famous publisher. In addition to unveiling their plans for "Ghost Recon Breakpoint" and "The Division 2", the publisher also released footage of the next "Watch Dogs" game, as well as their new IP "Gods and Monsters". Ubisoft didn't just talk about their brand new AAA titles, they also talked about upcoming updates for Rainbow Six Siege and For Honor. Additionally, Ubisoft also unveiled a new mobile game called "Tom Clancy's Elite Squad", which is a stylized mash-up tactical game that features various heroes from Ubisoft's Tom Clancy games. So without further ado, here are the biggest announcements from Ubisoft's E3 2019 press conference:
"Watch Dogs Legion" Makes Its Debut
Fans of the previous "Watch Dogs" games finally got their first look at the next installment in the series. "Watch Dogs Legion" is set in London post-Brexit and is a bit of shift compared to the previous games in the series. The game moves away from the solo protagonist of the earlier games and now allows you to recruit and play as nearly every citizen in the city.
"Watch Dogs Legion" releases on March 20, 2020.
"Rainbow Six Quarantine", PvE Siege Spin-Off, Unveiled
"Rainbow Six Siege" continues to be one of Ubisoft's most successful games. In the years since its release, new operators and game modes have joined the fray, switching things up in the game. While Ubisoft revealed that there would be some new content for "Rainbow Six Siege", the biggest announcement for the Rainbow Six Franchise was the reveal of "Rainbow Six Quarantine". The game, which is a PvE Spin-Off of Siege, is a 3-player tactical co-op game where players fight against infected monsters and humans. "Rainbow Six Quarantine" is based on the limited time Quarantine event for Siege, and now it is a standalone game.
"Rainbow Six Quarantine" comes out in early 2020
The Newest DLCs for "The Division 2"
Following the release of "The Division 2" last March, developers revealed upcoming plans for the online tactical shooter RPG. In the next three expansions, titled Episodes, players get to explore more areas in and around Washington D.C. to fight back against numerous threats around the city. In Episode 2, players will venture to the Pentagon to fight against a new threat, and in Episode 3, players will return to Manhattan – the setting of the "The Division". Additionally, "The Division 2" will be free-to-play from June 13-16 2019 and will be on sale until June 24. A live-action "The Division" movie will also be released on Netflix soon.
Ubisoft Announces Uplay Plus
Ubisoft revealed plans for a new premium service called Uplay Plus. The service will serve as an extension of their game client, Uplay, and will allow players to play over 100 games on the service. Uplay Plus will have a subscription fee of $14.99 and is expected to be available on the Google Stadia sometime in 2020.
"Roller Champions", Ubisoft's New IP
The next new IP from Ubisoft, "Roller Champions", is a team-based competitive sports game. With its vibrant style, showing similar shades to games like Rocket League and Overwatch, "Roller Champions" is a roller-derby style action game where two teams of four face off against each other to score points on the field. Players will be able to try a demo of the game on Uplay during E3 2019.
"Gods And Monsters", Ubisoft's Other New IP
Ending the show, Ubisoft's CEO Yves Guillemot helped introduce the latest upcoming game from the developers of "Assassin's Creed Odyssey". The game, titled "Gods and Monsters", is an open-world action game where you play as a wandering warrior who explores a vast and colorful world full of ancient creatures and deities who roam the land.
"Gods and Monsters" will be released on Feb 25, 2020.
What's In Store For "Ghost Recon: Breakpoint"
Revealed last May, "Ghost Recon: Breakpoint" is the follow up to "Ghost Recon: Wildlands". During Ubisoft's press conference, lead actor Jon Bernthal—who plays the main antagonist in the game, Cole D. Walker—took to the stage to talk about upcoming plans for the game. Later on, the developers unveiled new trailers for the open-world tactical shooter. The trailers showcased all the intense action to be had in both solo play and online. Additionally, develops revealed that "Ghost Recon: Breakpoint" will have a playable beta on Sept 5, 2019, allowing players to check the game out before its release.
"Ghost Recon: Breakpoint" will be released on Oct 4, 2019.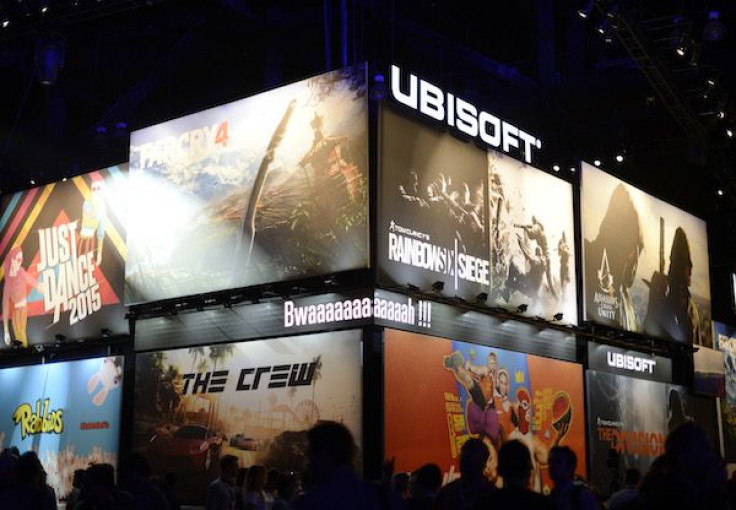 © Copyright IBTimes 2023. All rights reserved.
FOLLOW MORE IBT NEWS ON THE BELOW CHANNELS