Biggest Announcements From Bethesda's E3 2019 Press Conference
Bethesda just held its E3 2019 keynote and while fans didn't learn any more about "The Elder Scrolls VI" or "Starfield," which were teased last year, the event still had some great reveals.
Here are the biggest announcements from Bethesda's E3 2019 press conference.
Arkane is the studio responsible for "Dishonored", a series of action-adventure games that were hits with fans. Now, the team is back with something very different with their newest game, "Deathloop". The first-person action game will feature two assassins, The Captain and Jules, attempting to kill each other and their respective targets while being stuck in a time loop. The game will take place in a mysterious island known as the Blackreef and combines the meticulously designed levels that Arkane is known for and a mind-bending story.
No word yet on platforms or a release date.
Bethesda Unveils Orion For Game Streaming
For Bethesda's E3 press conference, the company didn't just focus on games. Bethesda unveiled Orion, a new software platform designed to dramatically improve cloud gaming performance. The system promises to give players a higher-quality experience that's accessible even with slower internet speeds. Bethesda also says that the program will work with any game engine and can be used with any streaming platform. Developers provided a demo on stage by streaming "Doom" on a mobile phone and fans were impressed by the fact that it could stream the highly-demanding first-person shooter game in native 4k resolution at 60 frames per second without latency issues. The developers announced that those interested in streaming Doom 2016 for free simply need to join the Doom Slayer's Club.
A beta for Orion will launch later this year
New Trailer and November Release Date For "Doom Eternal"
The sequel to the 2016 reboot of "Doom" has fans on the edge of their seats with anticipation. The official story trailer for the sequel, "Doom Eternal", details some of the brand new locations you will be exploring as well as the demons you'll be facing and is every bit as violent as fans want it to be. The trailer also includes a release date for the game: Nov 22, 2019, with the tagline, Raze Hell.
"Wolfenstein: Youngblood"
Last year, Bethesda announced "Wolfenstein: Youngblood". The game is to serve as a spinoff for the shooter series and will feature co-op play and a distinctly '80s vibe. The latest trailer unveiled at Bethesda's E3 press conference shows fans exactly what they expect from the game, especially in the Nazi-killing area.
The game will launch on July 26 and will be available for Xbox One, PC, PS4, and the Nintendo Switch
"Elder Scrolls: Blades" For The Nintendo Switch
Last year, Bethesda brought one of its mobile hits, "Fallout Shelter" to the Nintendo Switch. Now, Bethesda is doing it again with "Elder Scrolls: Blades". The game, which recently launched in open beta on mobile, is a free-to-play dungeon crawler and will be available to play on the Nintendo Switch sometime this fall, between September and December. It will also support cross-progression and cross-play with existing mobile iterations.
Update For "Fallout 76" Features New Human NPCs and Battle Royale
"Fallout 76" didn't have the best launch, however, things have been steadily improving for the online game. Now, Bethesda has unveiled its biggest update yet, called Wastelanders. The update will be coming this fall for free to owners of "Fallout 76" and is described as the game's first major expansion since its release. The update will add a new main quest, new weapons, and a 52-player battle royale mode called Nuclear Winter. Additionally, the update will also add Human NPCs which could help make the game feel more like older installments of the franchise. During its release, fans were upset that the game launched without human NPCs and luckily, the developers listened.
The game will be free to play for all players from June 10 to 17.
Shinji Mikami Returns With A New Game, "Ghostwire: Tokyo"
Shinji Mikami, the creator of Resident Evil, unveiled his studio's next project, an action-adventure game called "Ghostwire: Tokyo". The premise of the game has people mysteriously vanishing in the titular city, and it will be up to you to find out where they have vanished to and why they did. While it is considered to be a horror game, it will not be the survival horror experience that Shinji Mikami is known for and will feature more action-oriented gameplay. This game will be the latest release from Mikami's studio Tango Gameworks, which is best-known for the popular "The Evil Within" series. "Ghostwire: Tokyo" will be directed by Ikumi Nakamura, who previously worked on games like "Bayonetta" and "Okami".
No word yet on a release date or platforms.
"Commander Keen" Is Coming Back As A Free-to-Play Mobile Game
The early '90s side-scrolling action series, "Commander Keen," is coming back as a free-to-play mobile game. "Commander Keen" will be available in a soft launch this summer on both Android and iOS and will feature a Saturday morning cartoon-art style.
"Rage 2" Gets An Expansion With Mechs
"Rage 2," the post-apocalyptic, over-the-top shooter is getting a big expansion called Rise of the Ghosts. In addition to the typical updates, the expansion will add a new gameplay element in the form of mech suits.
No word yet on a release date but the expansion will be available later this year.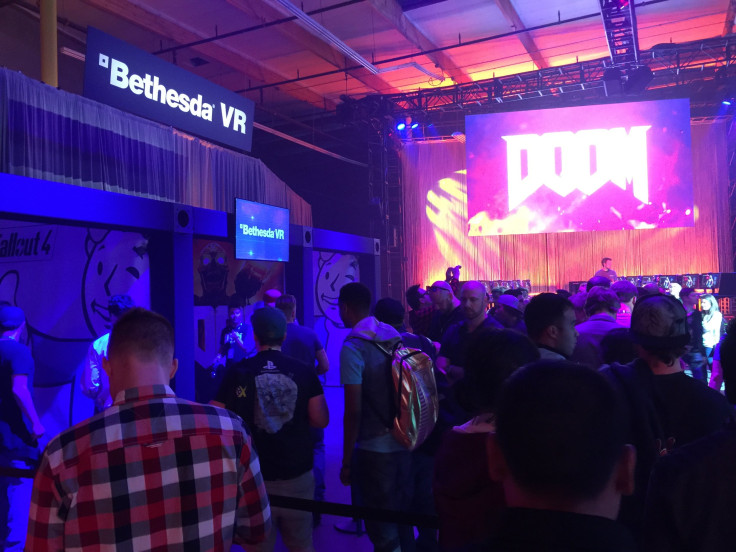 © Copyright IBTimes 2023. All rights reserved.