Uganda Passes Harsh Anti-LGBTQ Law Including Death Penalty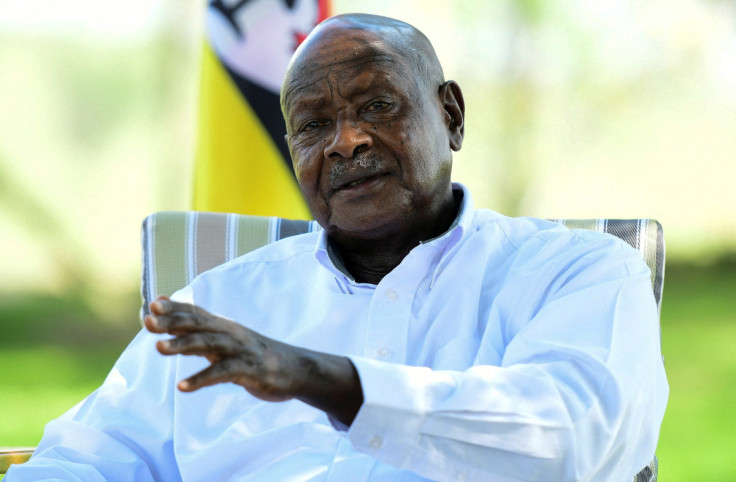 Uganda's President Yoweri Museveni has signed one of the world's harshest anti-LGBTQ laws, including the death penalty for "aggravated homosexuality", in defiance of Western condemnations and potential sanctions from aid donors.
Same-sex relations were already illegal in Uganda, as they are in more than 30 African countries, but the new law further targets lesbian, gay, bisexual, transgender and queer people.
It imposes capital punishment for some behaviour including having gay sex when HIV-positive, and stipulates a 20-year sentence for "promoting" homosexuality.
"The Ugandan president has today legalised state-sponsored homophobia and transphobia," said Clare Byarugaba, a Ugandan rights activist. "It's a very dark and sad day for the LGBTIQ community, our allies and all of Uganda."
She and other activists have vowed a legal challenge to the law, which Museveni was shown signing at his desk with a golden pen in a photo tweeted by Uganda's presidency. The 78-year-old leader has called homosexuality a "deviation from normal."
A less restrictive 2014 anti-LGBTQ law was struck down by a domestic court on procedural grounds, after Western governments had initially suspended some aid, imposed visa restrictions and curtailed security cooperation.
Uganda receives billions of dollars in foreign aid each year and could now face another round of sanctions.
Three major health initiatives - the Global Fund to Fight AIDS, Tuberculosis and Malaria, the Joint United Nations Programme on HIV/AIDS (UNAIDS) and the U.S. President's Emergency Plan for AIDS Relief (PEPFAR) - issued a statement saying the law put Uganda's anti-HIV fight "in grave jeopardy".
Last month, the U.S. government said it was assessing the implications of the new legislation for activities in Uganda under PEPFAR, its flagship HIV/AIDS programme.
The European Union, United Nations and a coalition of international companies including Google also condemned the legislation after its original passage in March.
'IMPERIALIST PRESSURE'
Museveni had urged lawmakers to resist "pressure from the imperialists" and parliament speaker Anita Among congratulated her colleagues on Monday.
"With a lot of humility, I thank my colleagues the Members of Parliament for withstanding all the pressure from bullies and doomsday conspiracy theorists in the interest of our country," she said in a statement.
The new law could encourage lawmakers in neighbouring Kenya and Tanzania seeking similar measures.
Uganda's LGBTQ community is afraid: many have closed down social media accounts and fled homes for safe houses.
Some are looking to go abroad.
Museveni had sent the original bill back to lawmakers, asking that they tone down some provisions. The amended version stipulated that merely identifying as LGBTQ is not a crime and revised a measure that obliged people to report homosexual activity to only require reporting when a child is involved.
© Copyright Thomson Reuters 2023. All rights reserved.