UK Anti-Terror Police Arrest Six People On Suspicion Of Terrorism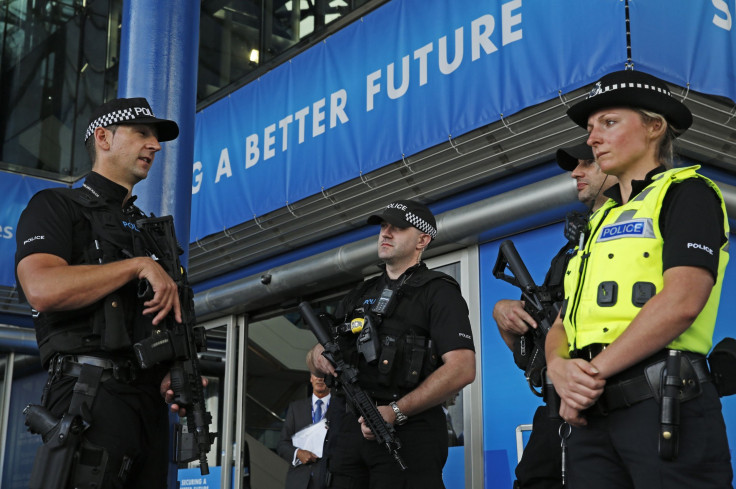 British anti-terrorism police have arrested six people on suspicion of being involved in a terror operation. Police said that the plot was in relation to conflicts overseas but added that it did not present an immediate threat to residents in the UK.
The Thames Valley Police arrested the three men and three women from Portsmouth, Farnborough and Greenwich in southern England. According to a report by BBC, the arrests were related to the conflict in Syria and four of the six people -- two men aged 23 and 26, and two women aged 23 and 29 -- were arrested on suspicion of commission, preparation and instigation of acts of terrorism. A 57-year old man was arrested for not disclosing information about terrorist acts, along with another woman aged 48.
"Officers would like to reassure residents that the police activity today is in relation to conflicts overseas and is not linked to any immediate threat to local communities or anywhere else in the UK," the police said in a statement Tuesday.
The latest arrests follow another raid last week in central and west London, where police detained five people and said that they had disrupted a plan in its early stages but one that could have turned into a "significant plot" of terrorism.
"There are always people going in and out, young men. You don't know what's going on," a neighbor of the house in Portsmouth that was raided by police Monday, said, according to the Daily Mail, adding: "The police have been here before. There were lots of them, all with their lights on and everything."
The house in Portsmouth reportedly belongs to Ifthekar Jaman, who was known for encouraging British Muslims to come to Syria. In December last year, he was killed in Syria fighting government troops. The place was raided once before in April, according to the Daily Mail.
On Friday, London's Mayor Boris Johnson said that more than 500 people had travelled from UK to join the Islamic State group or al Qaeda, and UK authorities were watching "thousands" of terrorist suspects in the city.
© Copyright IBTimes 2023. All rights reserved.