UK Fired Up: Retailers Want To Light A Match To Returns Stuck In Brexit Hell
KEY POINTS
Surprise surcharges have driven return rates of U.K. exports to 30%
Those goods are then stopped at the border behind even more fees and paperwork
Some sellers are considering simply lighting the goods on fire
The latest wrinkle in Brexit's trade deal has U.K. exporters contemplating just taking a lighter to goods trapped in the E.U. behind thousands of dollars in fees. As surprise import fees drive return rates of U.K. goods to 30%, fashion products are joining music and fish on the list of industries endangered by Brexit, the BBC reports.
Under the post-Brexit trade deal, ordinary consumers who order goods from the U.K. are branded importers and presented with a surprise customs surcharge when the package arrives.
"It's part of the ongoing small print of the deal," said Adam Mansell, who leads the UK Fashion & Textile Association. "You have a courier company knocking on the door giving you a customs clearance invoice that you need to pay to receive your goods."
Customers are rejecting these charges en masse, which sends almost a third of all shipments back to the U.K. Or it would if it weren't for even more charges and paperwork halting them at the border.
"Export clearance charge, import charge arrival, import VAT charge and, depending on the goods, a rules of origin document as well," Mansell said. "Lots of large businesses don't have a handle on it, never mind smaller ones."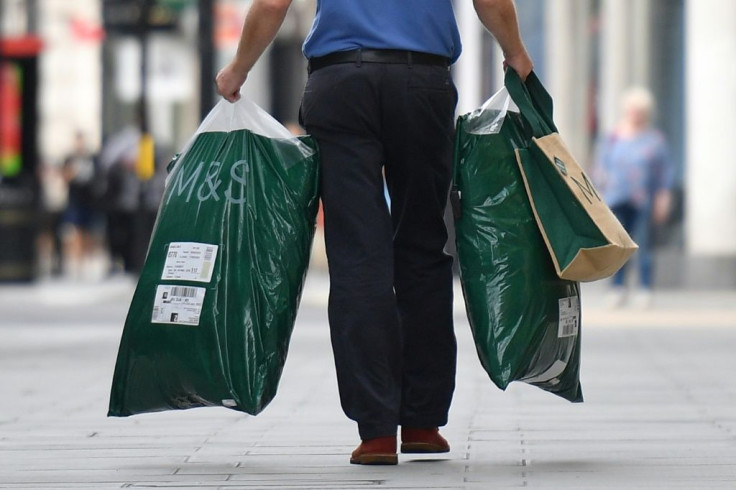 As orders pile up in customs, some larger companies face as much as $27,000 in fees if they want the product back. At least four major fashion brands are forming stockpiles of stranded clothing in the E.U. The headache has some exporters considering extreme options.
"[It's] cheaper for retailers to write off the cost of the goods than dealing with it all, either abandoning or potentially burning them," said Mansell.
In a statement to the BBC, the British government directed exporters to hire specialists familiar with the new rules.
"We have encouraged companies new to dealing with customs declarations to appoint a specialist to deal with import and export declarations on their behalf - and we made more than $110 million available to expand the capacity of the customs agents market," the statement read.
© Copyright IBTimes 2022. All rights reserved.
FOLLOW MORE IBT NEWS ON THE BELOW CHANNELS