UK Food And Drinks Exports To China Soar On Popularity Of British Pork And Salmon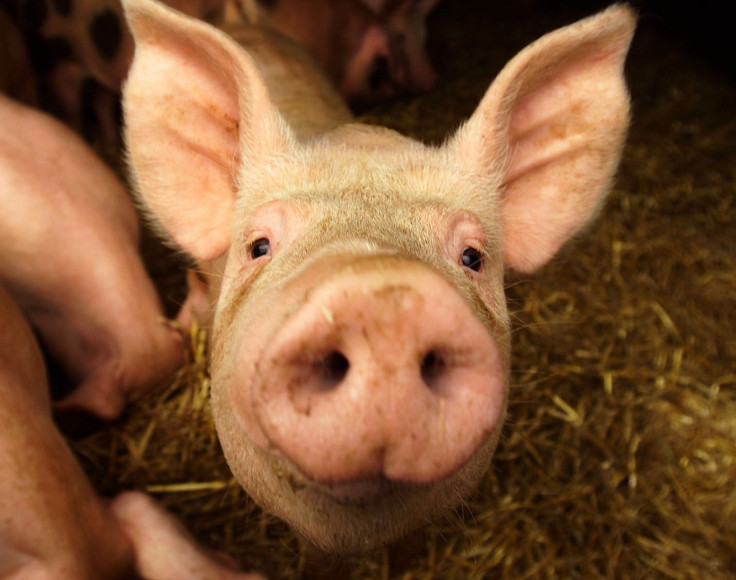 China's imports of U.K. food rose 82 percent in 2013 from 2012, driven by stellar sales of pork and salmon, making the world's second largest economy a prime market for British food exports outside the European Union.
The value of British food and soft drinks exports to China rose from 92 million pounds ($151.72 million) in 2012 to 201 million pounds in 2013, according to the U.K.'s Food and Drink Federation (FDF), a positive step forward for the British government's bid to reduce the country's trade deficit by boosting exports, the Financial Times reported on Sunday.
A large part of the rise is due to a near doubling of sales of pork and salmon in the past year after the 2011 decision from the Chinese food safety agency to allow the import of both products.
"There is a strong demand for pork in China, and consumers like parts of the animal that we don't consume, such as whole pig head and trotters," said Terry Jones, head of communications at the FDF, according to the Financial Times. Pork exports to China grew by 92 percent in 2013, while Scottish salmon grew by 90 percent.
The U.K. is also hoping to pawn off chicken feet on the Chinese, which could bump up the revenue on each chicken by 15 percent. Officials are working with Chinese authorities to allow farmers to export chicken feet, millions of which would have been buried in landfills every week in the U.K. and gone to waste.
China is currently the U.K.'s 11th largest food and soft drink export market, the biggest outside the European Union, even though the actual value remains comparatively small. The two biggest markets for British food and drink exports, Ireland and France, received 3.2 billion pounds and 1.5 billion pounds, respectively, from products last year.
While China represents a potentially lucrative market for the U.K., there may be a learning curve for British companies before they can take advantage of the growing number of Chinese consumers.
"Although a lot of effort has gone into exports to China, it remains a difficult country for small food companies because of its size and the difference in laws between provinces," Jones cautioned, according to the Financial Times.
© Copyright IBTimes 2023. All rights reserved.