Ukraine Expels Top Russian Diplomat From Odessa For 'Incompatible' Actions Amid Ongoing Tension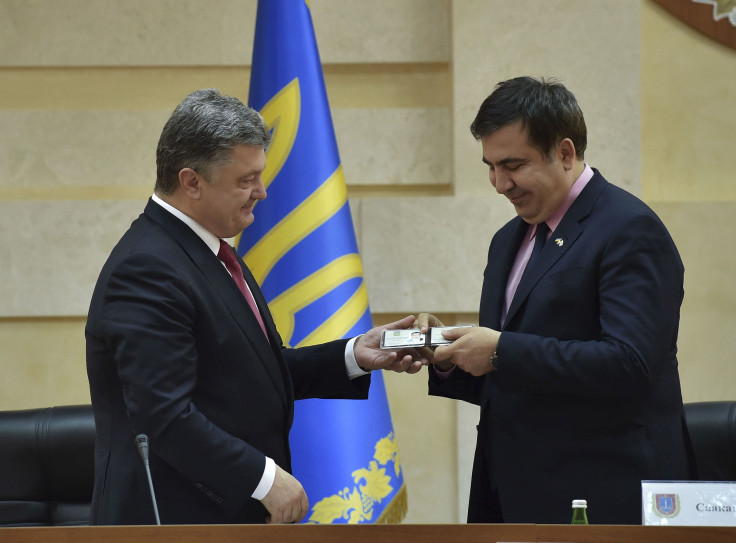 Russia's Foreign Ministry criticized Ukraine Friday after officials in Kiev opted to deport the Kremlin's top representative in Odessa, the seat of a volatile region in southern Ukraine. The political dispute unfolded amid tense relations between the Eastern European nations over Russia's purported support of separatists active in the eastern Ukraine conflict.
Ukrainian officials did not provide a full explanation as to why Valery Shibeko, Russia's consulate general in Odessa, was forced to leave the country. The State Security Service of Ukraine, or SBU, vaguely accused Shibeko of actions that were "incompatible" with his role as a diplomat, Agence France-Presse reported. "The security service will continue to identify foreigners who work against our government using their diplomatic service as cover," the State Security Service of Ukraine said in a statement.
Russia did not directly address the allegations against Shibeko, but they dismissed his deportation as an attempt by Ukraine to exacerbate what was an already strained relationship between the two countries. "This is another unfriendly step aimed at artificially fomenting tensions in our relations with Ukraine," Russian Deputy Foreign Minister Grigory Karasin told Russian news agency Interfax, as quoted by Agence France-Presse.
Ukraine Overview | FindTheData
Shibeko had already left Ukraine for Russia as of Friday afternoon, Sputnik News reported. Vasily Gritsak, chairman of Ukraine's State Security Service, did not refer to Shibeko by name but said Russia's consulate general violated undisclosed portions of the Vienna Convention on Consular Relations, which established ground rules for diplomatic activity.
Shibeko's removal came months after Ukraine named Mikheil Saakashvili, the former president of Georgia known for his staunch anti-Moscow views, as Odessa's governor. Saakashvili fled Georgia in 2013 and became a major figure in the Ukrainian pro-Western Euromaidan protests that forced former President Viktor Yanukovych, considered staunchly pro-Moscow, from office in March 2014.
It's unknown if Saakashvili played a role in Shibeko's ouster, but he further antagonized Russia Friday by naming Maria Gaidar, an outspoken critic of the Kremlin, as deputy governor of Odessa. "Maria is a brilliant leader in Russia … I personally knew and respected her father, Yegor Gaidar," Saakashvili said, according to Russian news agency Tass. Yegor Gaidar was a prominent voice for reform who briefly served as Russia's prime minister after the fall of the Soviet Union in the early 1990s.
© Copyright IBTimes 2023. All rights reserved.