Russia Tupolev 22M3 Bombers Upgrade: Modernized Jets To Be In Service By End of 2015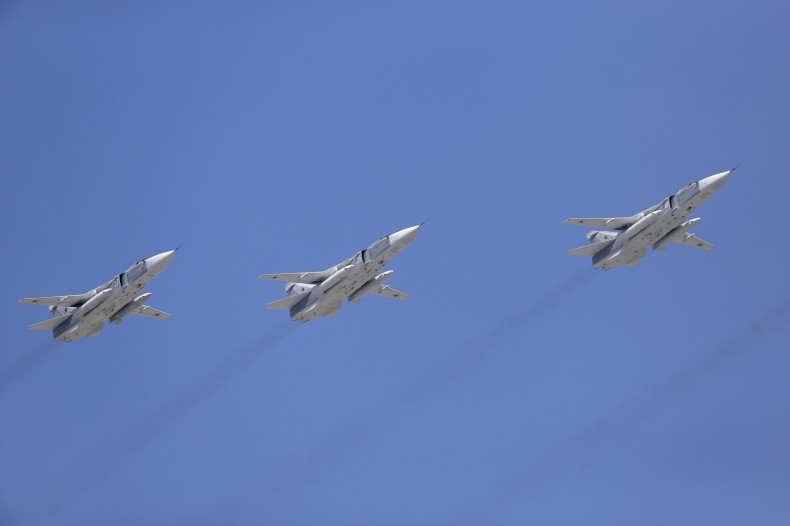 Russia's military is set to receive six modernized, long-range Tupolev-22M3 bombers by the end of the year, Deputy Defense Minister Yuri Borisov told the country's official Sputnik news agency Friday. Each capable of carrying long-range cruise missiles about 1,500 miles, the aircraft would add to the growing arsenal of modern military hardware the Kremlin is developing as it attempts to rejuvenate its military by 2020.
The aircraft upgrade by the government unit formerly known as the Tupolev Design Bureau is part of Russia's $400 billion modernization program. In addition to outfitting its troops with the newest equipment, the Kremlin has placed orders for fifth-generation jets, advanced nuclear and diesel submarines, and state-of-the-art missile-defense systems.
Most of the military hardware has rolled off the production lines even though Russia is in the midst of a deep recession brought on in part by the European Union-led sanctions imposed on Moscow because of its annexation of Crimea last year and its ongoing involvement in the war in eastern Ukraine, and in part by the plummeting price of crude oil over the past year.
Despite its economic setbacks and rising poverty, Russia has prioritized the buildup of its defense infrastructure in an attempt to overhaul the decades-old Soviet equipment that was falling to pieces.
To this end, the Russian military-industrial complex has grown overall by as much as 15 percent this year over last year as Moscow tries to gain parity with Washington's military presence around the world. And the output of military hardware in some areas of the complex has risen between 50 percent and 130 percent, according to the nation's official Tass news agency.
However, the sheer scale of this undertaking, which has seen Russian troops, ships and planes participate in exercises in the Arctic, Atlantic and Pacific oceans, as well as in the Sea of Japan, has taken a heavy toll. During the past month, the Russian air force has been beset by multiple jet fighter and bomber crashes, suggesting it is spreading itself too thin.
A prominent Russian military expert told Newsweek last month that the increased obligations of the Russian air force were likely to blame for the spate of incidents. "This could be an interesting sign of the overstretching of Russian armed capabilities, because the maintenance template for these vehicles does not take into account the much higher operational tempo they have been operating under lately," Igor Sutyagin said. "The Bear [Tupolev] bombers, for example, are designed for a single strike on missions, not for extended training flights."
© Copyright IBTimes 2022. All rights reserved.