Ukraine Quotes Rapper Pusha T While Revealing 410 Russian Deaths In Just 24 Hours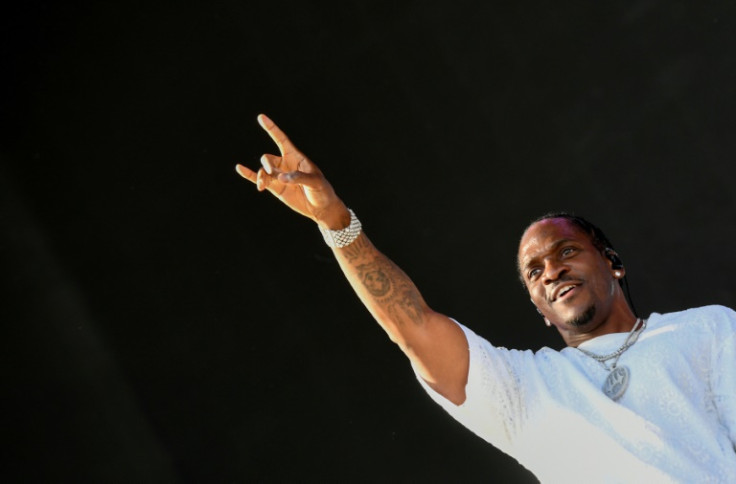 KEY POINTS
Ukraine's defense ministry mentioned rapper Pusha T in a new report on Russia's combat losses
Pusha T previously praised Ukraine for its "great taste in music" after it used his lyrics to celebrate victories over Russia
Russian forces have suffered a total of 207,440 casualties so far in the ongoing war, according to Ukraine
The Ukrainian Defense Ministry quoted rapper Pusha T again while reporting Russia's latest combat losses in the ongoing war.
On Tuesday, the Twitter account of the Ukrainian Defense Ministry quoted Pusha T's verse in his 2022 collaboration with The Game and 2 Chainz, "No Man Falls," tweeting: "In My Ukraine there's no Russia / Kalashnikov, don't piss me off."
The account posted the lyrics alongside a report claiming that 410 Russian military personnel were "eliminated" in the past 24 hours, bringing Russia's reported total death toll up to 207,440 since it launched its invasion of Ukraine more than a year ago.
According to the Ukrainian ministry's update, Russia also lost several pieces of military equipment Tuesday, including one tank, two armored personnel vehicles (APVs), 10 artillery systems, one air defense system, 38 drones, and 51 cruise missiles.
So far, Ukraine has destroyed 3,802 tanks, 7,469 APVs, 3,445 artillery systems, 332 air defense systems, 3,092 drones and 1,107 cruise missiles of Russia, the report said.
This was not the first time Ukraine has used Pusha T's lyrics to celebrate victories over Russia.
In September 2022, the Ukrainian Defense Ministry shared Russia's then-latest combat losses along with the caption, "I put numbers on the boards," quoting Pusha T's 2013 song "Numbers on the Board," which was produced by Kanye West.
The tweet received praise from Pusha T, who responded at the time, "Great taste in music for the win."
Russia's response to Ukraine's mention of Pusha T has yet to be seen, but the country has already banned hundreds of American celebrities, politicians and personalities for voicing their support for Ukraine.
In May 2022, Russia banned Morgan Freeman, Rob Reiner, President Joe Biden, Vice President Kamala Harris, Secretary of State Antony Blinken, and Meta CEO Mark Zuckerberg from entering the country, according to RFE/RL.
Defense Secretary Lloyd Austin III, then-House Speaker Nancy Pelosi, Senate Majority Leader Chuck Schumer, and presidential son Hunter Biden were also barred from entering Russia.
Russia's Foreign Ministry said the move was caused by the "constantly imposed anti-Russian sanctions," while it aims "to constrain the U.S. [from] trying to impose a neocolonial 'world order."
Meanwhile, according to the latest situation update by the General Staff of the Ukrainian Armed Forces, Russia continues to attack various troop positions and civilian infrastructure across embattled Ukraine.
On Tuesday, Russia reportedly launched another drone strike using Iranian-made Shahed combat UAVs. While most of the drones were destroyed by the Ukrainian forces, some of them struck residential buildings and civilian and administrative facilities as well as caused casualties among Ukrainian residents, the Ukrainian military said.
Aside from drone strikes, Russia also carried out 64 air strikes, one missile strike, and 88 shelling attacks in Ukraine Tuesday, they added.
The Ukrainian military claimed that Russia is concentrating its war effort on completely occupying the Ukrainian regions of Luhansk and Donetsk.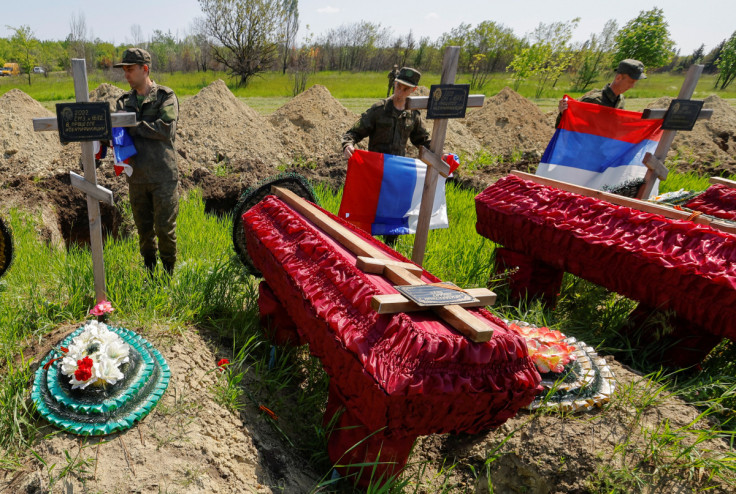 © Copyright IBTimes 2023. All rights reserved.