Ukrainian MP Guilty Of Helping Russia Capture Ukraine, Reveals Putin's War Plan
KEY POINTS
Andriy Derkach was recruited by Russian forces in 2016, according to a testimony
Derkach set up several firms tasked with helping Russians enter Ukrainian cities
Derkach was also accused of attempting to help Russian forces take over Kyiv
Authorities in Ukraine said they have uncovered a Russian spy network that involved the participation of a Ukrainian lawmaker who was previously accused by the United States of being a Russian agent.
The Security Service of Ukraine (SSU) said Friday that Ukrainian lawmaker Andriy Derkach was responsible for setting up a network of private security firms tasked with helping Russian units enter Ukrainian cities during the Feb. 24 invasion, according to a testimony from Ihor Kolesnikov, Derkach's parliamentary aide.
Kolesnikov is accused of being the liaison and financial courier between Derkach and Russian military intelligence officers.
"When the troops enter and when it's clear that the cities surrender, these private security companies had to ensure the movement of equipment, sit on the armor with Russian flags, and thus ensure peaceful entry into cities," Kolesnikov said.
In addition to facilitating the entry of Russian units into Ukraine, Kolesnikov said Derkach also planned to use two Russian brigades to enter Ukraine from the border near Belarus. From there, the brigade would move to take over the capital city of Kyiv, seize the government quarter and convene a people's council to vote for a new government. The plan never came to fruition due to the defenses of the Ukrainian army.
Kolesnikov added that Derkash was recruited by the Russian army in 2016. Derkach previously denied wrongdoing and claimed it was a ploy to get him imprisoned for exposing corruption. Derkach's whereabouts are presently unclear.
Prior to the SSU's reporting, Derkach had received sanctions from the U.S. Treasury Department for allegedly waging a "covert influence campaign" since late 2019 targeting the U.S. election.
Derkach's influence campaign included promoting "false and unsubstantiated narratives concerning U.S. officials" in the 2020 election. One of his efforts also included releasing an edited audio tape where Joe Biden purportedly dangled the promise of financial aid to Ukraine if its government ousted a prosecutor that he deemed corrupt.
The Ukrainian lawmaker also appeared alongside Donald Trump's former lawyer Rudy Giuliani in 2019 on the One America News Network where they peddled debunked corruption allegations against Biden.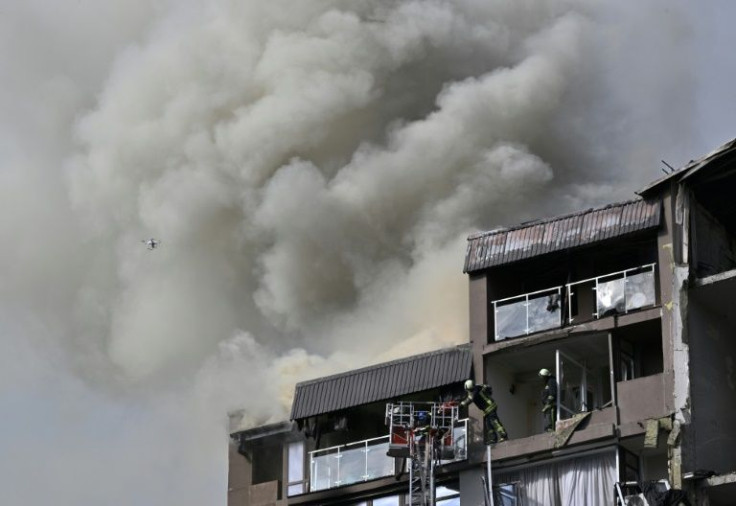 © Copyright IBTimes 2023. All rights reserved.