The Unconventional Story Behind Kris Stewart's Gender Advocacy Initiative And Upward Trajectory In The Health Care Sector
* This is a contributed article and this content does not necessarily represent the views of IBTimes.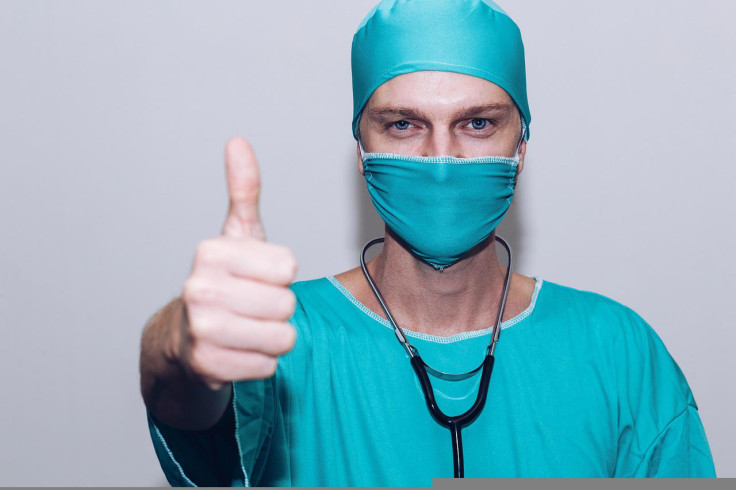 Growing up in a misogynistic era when education wasn't perceived as a priority for the female gender, Kris Stewart has fought against every limiting barrier to thrive in her career which has spanned over 3 decades. She also heads Advanced Home Care Solutions, one of the forerunners of the Canadian healthcare sector.
Kris Stewart attributes her career longevity to her passion for making an impactful difference in the world. As a child, she was driven by the ambition to rise above societal stereotypes about women. This led her to complete her high school education and relocate to a bigger city to propel her career aspirations. The decision to move has served as the foundation of her success story.
"I saw that the majority of my female peers didn't graduate from high school. The majority of them opted to marry their high school sweethearts and went on to become farm wives. Looking at their trajectory, I knew it wasn't for me. I became the only one in my family to graduate from high school." Kris Stewart, Clinical Director and CEO of Advanced Home Care Solutions stated.
Although she was initially hesitant to further her education, she graduated from Cariboo College in 1988 with a Registered Nursing Diploma. She then relocated to the US to work in a hospital as a contract staff. Shortly after that, she got married and was committed to having a healthy balance between her professional and family life. This resolution inspired her to obtain a Bachelor's degree in Nursing from the University of North Carolina at Greensboro, in 1994; master's electives from Calgary University in 2002; and an MBA from Athabasca University in 2006. In addition to these stellar degrees, she became certified as a health leader and manager of care in 2012.
In tandem with pursuing her education, she continued to gain tangible work experience in the healthcare sector. For over 30 years, Kris Stewart's work experience includes serving as a de facto nurse practitioner; medical officer; sessional health program educator at Sprott Shaw Community College and Okanagan College; Casual RN to a clinical manager; operations manager and clinical director amongst others.
While working in various capacities in this industry, she witnessed the concerning behaviors prevalent amongst women in the workplace. They were often less accommodating of each other and in some cases outrightly cruel to one another. Due to this experience and what she observed while growing up around women with limited career aspirations, she decided to center her ongoing doctorate in Leadership and Organizational Psychology at Aspen University on relational aggression amongst women. Her passion to help women also fuelled her decision to contest for a political role in the Federal Liberal Party of Canada.
Commenting on this, Kris Stewart said, "I think there is a biological reason why women hurt each other. They are wired differently from men. Hence, when they see another woman in their workplace, who looks and acts differently from them, they subconsciously place a target on their backs. My aim in this leadership program is to create a new leadership model that is directly targeted to how to manage a workgroup of women because they do need to be treated and managed a little bit differently."
After eight transformative years in the USA, she moved back to Canada where she lived on a ranch. While working in the Canadian Arctic, she was able to detect the major health care needs. Healthcare organizations found it difficult to recruit nurses and doctors, as the living conditions and weather in that area weren't favorable to many people. She then founded Image One MRI Clinic in 2002 in Kelowna BC, which met the needs of patients waiting on the long MRI public queue. This made her the only woman and nurse in Canada to establish a private MRI clinic.
Drawing from her educational background, expertise and passion for creating impact, she established Advanced Home Care Solutions (AHCS), in September 2011. She started the business in Kelowna to address the staffing shortages of nurses, care aides, LPNs and RNs in the health sector. It caters to critically ill patients, the elderly and other age groups in need of medical care.
However, in recent years, the staffing crisis has become more prevalent with the emergence of the COVID-19 pandemic and the great resignation. AHCS and its affiliate Advanced Care Solutions (ONT) has continued to provide nurses to all of these healthcare sites around British Columbia and Ontario. In April 2022, they started providing nursing staff to hospitals. Their future plans include expanding their reach in Western Canada, as well as the United Kingdom, United States of America and the United Arab Emirates.
Reflecting on her journey and the success of Advanced Home Care Solutions, Kris Stewart said, "Although I've experienced some curveballs in life, it has been the fuel propelling me to a greater purpose. I'm proud of the impactful services we provide at AHCS. We have an incredibly talented team of admin staff who are very dedicated. Everybody on the team understands that the higher purpose is to bring care to those who have insufficient care."
© Copyright IBTimes 2023. All rights reserved.