Unicorn Bubble Will Burst, Warns Microsoft CEO Satya Nadella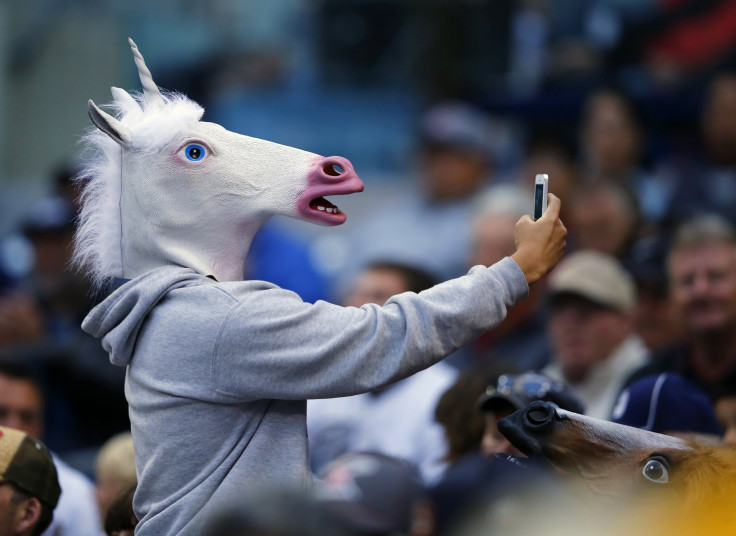 Microsoft CEO Satya Nadella believes a correction is coming in the private equity markets. Of the approximately 150 "unicorn" companies out there (private companies valued at over $1 billion), Nadella believes that only about 10 percent will succeed.
"The beauty of overfunding is lots of ideas get to flourish," said Nadella in an interview with Bloomberg Television's Emily Chang. "Out of that, there will eventually have to be a correction, a bust."
Investors have long feared the potential for a major correction in the markets. The impact could be far-reaching, affecting jobs, pensions and innovation. Speaking to International Business Times in August, Barry Kramer, partner of Fenwick & West, stated that private tech companies will find it harder to raise money if a lot of unicorns fall all at once. Warning against such a crash, Nadella said: "Investors have to have caution."
Nonetheless, this hasn't stopped Microsoft from investing in the boom. Uber, currently the highest publicly valued private company in the world, received a $100 million infusion from Microsoft in July, after buying a portion of the company's Bing maps unit.
Nadella made the statement in an interview at the Dell conference in Austin, Texas, where he also appeared on stage with Dell CEO Michael Dell. Dell famously went private in October 2013, after he and Silver Lake Partners placed a $25 billion bid to take control of the company.
Despite fears that Microsoft's move into computer hardware with products like the Surface Pro 4 may strain relations with original equipment manufacturers (OEMs), Dell said he was "excited" about what Microsoft is doing with the ecosystem.
© Copyright IBTimes 2023. All rights reserved.