United Airlines Drags Passenger Off Plane: Mobile App Users Give One Star Rating As Pushback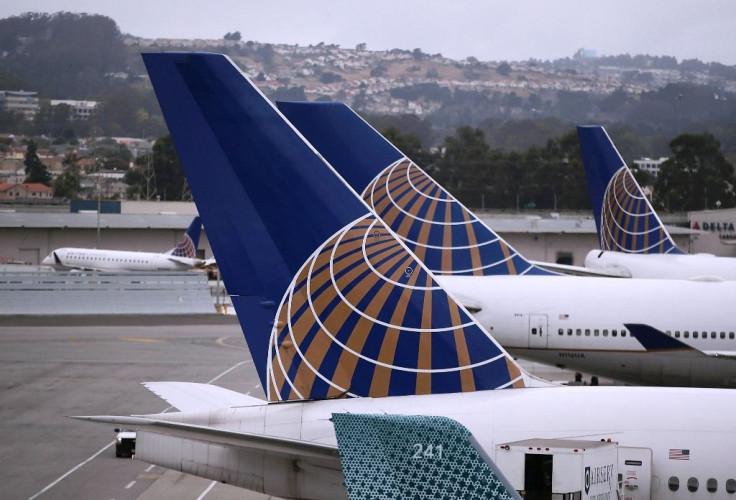 United Airlines has been facing criticism ever since the video of a passenger being dragged out from an overbooked flight went viral. Soon after the incident, the Airlines' CEO Oscar Munoz's statement about having to "re-accommodate" customers made matters worse.
The pushback from the incident is now reflecting on the airlines' iOS and Android apps. The company's Android app, which was highly rated before the incident and had received thousands of 5-star reviews, has seen a rapid increase in the number of 1-star reviews — 5,365 at the time of writing, post the incident. App users have also left sarcastic and outraged comments in the User Reviews section.
Read: United Airlines CEO Blames Passenger In Letter To Employees
"The new 'drag and drop' feature along with the 'bugs eliminated' combined with the police force is really cutting edge. I have yet to see an app that has this kind of power behind it. The only thing I would improve is making the drag and drop feature a little more reliable. Right now you never know if you'll be dragged off the plane after booking a flight," a passenger named Josh Blaha said in his comment Tuesday.
The company is also facing flak on Yelp, but the reviews were being removed as a part of the site's "active cleanup."
"This business recently made waves in the news, which often means that people come to this page to post their views on the news. While we don't take a stand one way or the other when it comes to these news events, we do work to remove both positive and negative posts that appear to be motivated more by the news coverage itself than the reviewer's personal consumer experience with the business. As a result, your posts to this page may be removed as part of our cleanup process beginning Tuesday, April 11, 2017, but you should feel free to post your thoughts about the recent media coverage for this business on Yelp Talk at any time," the United Airlines' Yelp page stated.
Read: Why Did United Airlines Ban Girls Wearing Leggings?
The airline continues to draw criticism for the incident with many people calling for a boycott of its services; the company was previously a subject of controversy when two teenagers were barred from boarding its flight for wearing leggings.
© Copyright IBTimes 2023. All rights reserved.
FOLLOW MORE IBT NEWS ON THE BELOW CHANNELS