United Airlines Controversy: Watch Doctor Get Dragged Off Flight Because Of 'Overbook Situation' [VIDEO]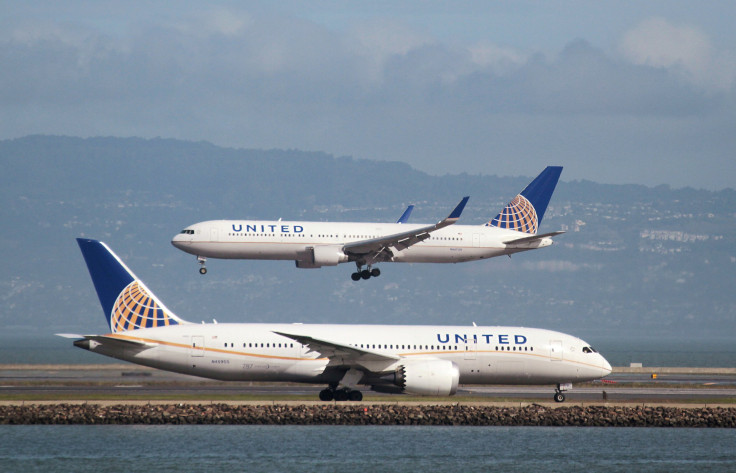 Update: 12:27 p.m. EST — United Airlines CEO Oscar Munoz has released a statement about Sunday's incident at Chicago's O'Hare International Airport.
Original Story:
A passenger on a United Airlines flight was forcibly ripped from his seat and dragged off an overbooked flight after he refused to voluntarily surrender his place on the plane over the weekend. Viral footage of the incident shows the man screaming and other passengers shouting in protest as police pull the man by his arms down the aisle toward the front of the plane.
Fellow passengers on Sunday's fight from Chicago to Louisville said the man told authorities he was a doctor and insisted he could not give up his seat because he had to work at a hospital the next day. The incident occurred after United asked for four volunteers to surrender their seats on the overbooked flight. When no passengers volunteered, passengers were randomly chosen for removal, witnesses said.
Read: Why Did United Airlines Ban Girls Wearing Leggings? Company Defends Move
United acknowledged the incident in a statement to WHAS11 in Louisville and apologized for the "overbook situation," while declining to apologize for the forcible removal of paying customers.
"Flight 3411 from Chicago to Louisville was overbooked. After our team looked for volunteers, once customer refused to leave the aircraft voluntarily and law enforcement was asked to come to the gate. We apologize for the overbook situation," United said.
After the man was dragged from the plane, he managed to re-board, according to witness accounts on Twitter. Another video posted shows the man jogging toward the back of the plane, his mouth bloody from the altercation, repeating, "I have to go home."
It's not clear if the man was allowed to stay fly to his destination.
Footage of the incident quickly spread across social media, with the word "United" trending on Twitter Monday morning. This incident is the second time in the last three weeks a social media account of United's treatment of passengers has gone viral.
In March, United found itself in the middle of a heated debate about dress codes and the policing of female bodies when a prominent anti-gun violence activist tweeted she witnessed a United gate agent telling two girls they couldn't board the plane because they were wearing leggings.
The girls were flying for free as part of a program for employees and their families. The program has a dress code that doesn't apply to regular paying passengers, United said.
© Copyright IBTimes 2023. All rights reserved.
FOLLOW MORE IBT NEWS ON THE BELOW CHANNELS