Univision's The Onion Will Join Snapchat Discover Later This Month — But Fusion Is Out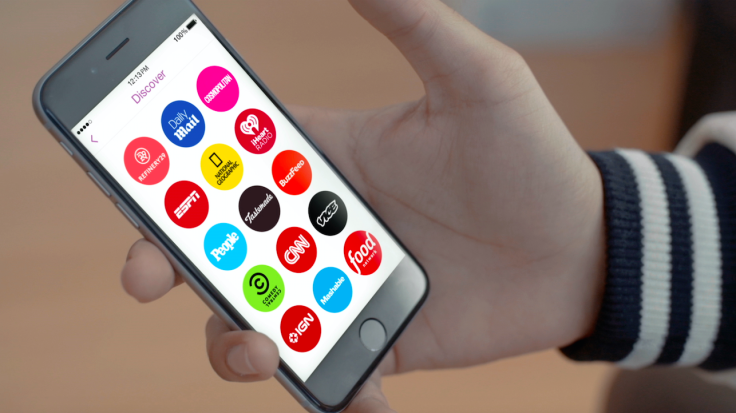 The Onion has locked down a highly coveted deal: a spot on Snapchat Discover. The news dropped on April Fools' Day, but the plan, which was sketched out in a staff memo first reported by Digiday, is not a joke.
Univision acquired a major stake, 40 percent, of the Onion in January to grow its audience, especially with millennials. The Onion includes its sister sites AV Club and Clickhole. Now, Univision is prioritizing content on Snapchat, the popular mobile storytelling app that has more than 100 million daily active users.
The media giant already oversees a channel on Snapchat Discover via Fusion, a digital media company focused on millennial content. But Fusion's channel will soon be shut down. Fusion was one of the several media partners that spoke with International Business Times on the growth of Snapchat Discover in January. Fusion had 10 full-time and part-time staffers focused on Snapchat content.
Fusion was an early partner on Discover and was moved from the international version to the U.S. and U.K. network of partners in December as a "trial run," Ad Age reported at the launch. "Snapchat was not [initially] part of the strategy," Fusion Chief Strategy Officer Boris Gartner told IBT earlier this year. "In the past year, it became really important."
Gartner had praised Snapchat on how much time the staff has spent with them on supporting their channel. "Honestly, it's something that you do not see with all the platforms. They encourage us to try different things and tweak the format," he said in January.
Isaac Lee, chief news and digital officer for Univision and CEO of Fusion, said Univision's other properties will be experimenting more with Snapchat, Digiday reported. "Univision will be taking the learnings and insights developed by Fusion's Snapchat team and applying them to a wider range of properties including The Root, Univision News and Univision Deportes," Lee wrote in a staff memo sent Friday.
The date of the Onion's launch on Snapchat has not been finalized but is expected later this month. NowThis was the latest partner to join last month.
© Copyright IBTimes 2023. All rights reserved.
FOLLOW MORE IBT NEWS ON THE BELOW CHANNELS