Snapchat Update Adds Video, Audio Calls, Stickers And Changes Story Viewing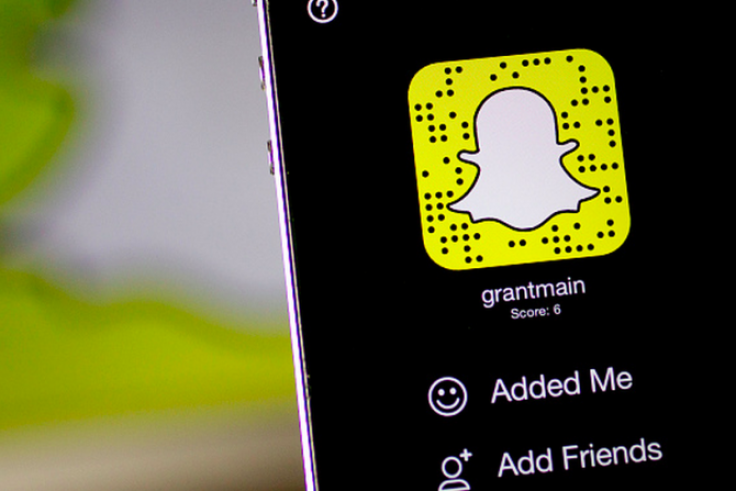 Snapchat just got a little chattier. The application that has quickly grown from one-to-one messaging to mobile storytelling for users and publishers has gone back to its roots in enabling more fun ways to chat.
The app now offers live video and audio chats, as of an update Tuesday. Users also can send video messages or audio notes to friends on the app. And Snapchat added hundreds of stickers that users can share in messaging, beyond the traditional emoji keyboard. These stickers are designed by the Snapchat team. For example, first typing the word "Love" and then tapping the smiley icon will bring up a corresponding sticker pack.
If a user on Snapchat asks to video conference with someone, the other user can choose to type with text or emoji instead of also showing themselves. The other user also could just decide to share audio. Regardless, the broadcasting user will know whether another user is watching the video.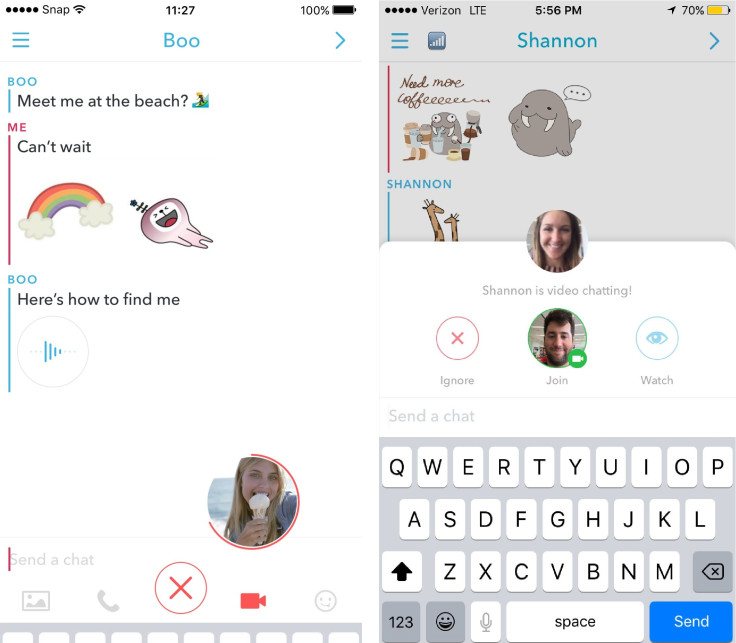 Snapchat touts the update as offering more choices and context to messaging. "What we love most about the new Chat is how easily you can transition between all these ways of communicating — just like you do in person," Snapchat wrote in a blog post about the update.
Additionally, the update changes the way Snapchat users view Stories, a user's 24-hour feed of photographs or videos. Stories will now auto-play, meaning that if a Snapchat user finishes watching somebody's story, he or she will then be directed to the latest one from his or her friend's list. A user can swipe down to exit the loop.
Along with the product update, Snapchat released its latest transparency report, an aggregate listing of the number of government information requests it has received. This release is Snapchat's third transparency report.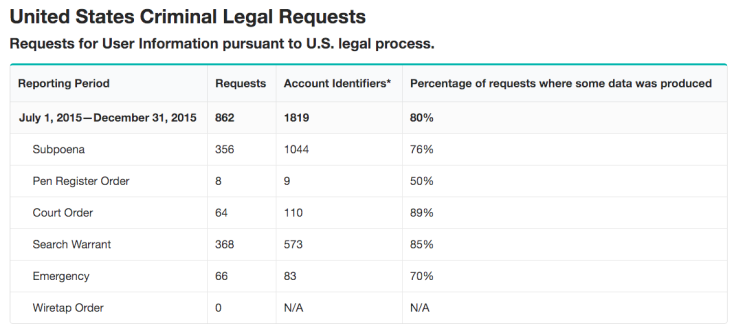 From July 1 to Dec. 31 of last year, Snapchat received 862 requests for user information. In the previous period, Snapchat processed more than 750 requests. The company received zero content removal requests, and seven takedown notices under the Digital Millennium Copyright Act.
Snapchat also added a new Privacy Center, which includes a 235-word letter on how committed the company is to its users' safety. In the letter, Snapchat said users' information is not shared and that it is different from other firms.
"We don't stockpile your private communication, and we don't show your friends an ongoing history of everything you've ever posted," Snapchat said. "We believe that this approach makes Snapchat feel less like a permanent record, and more like a conversation with friends."
Snapchat previously expressed its commitment to privacy amid Apple's recent legal fight with the FBI over accessing the data on the iPhone of one of the two shooters in San Bernardino, California, late last year. Snapchat CEO Evan Spiegel penned a March 3 blog post titled, "Why We're Standing With Apple."
Aligned with the view of Apple and other major technology companies, Spiegel said a backdoor like the one sought by the FBI would lead to more vulnerabilities. "If one judge can force Apple to create a backdoor into its phone, another judge could make us breach our data protections, too," Spiegel wrote.
The FBI basically dropped its legal case against Apple Monday.
© Copyright IBTimes 2022. All rights reserved.
FOLLOW MORE IBT NEWS ON THE BELOW CHANNELS