Snapchat Discover One Year Later: How 23 Media Companies Are Building Stories For Evan Spiegel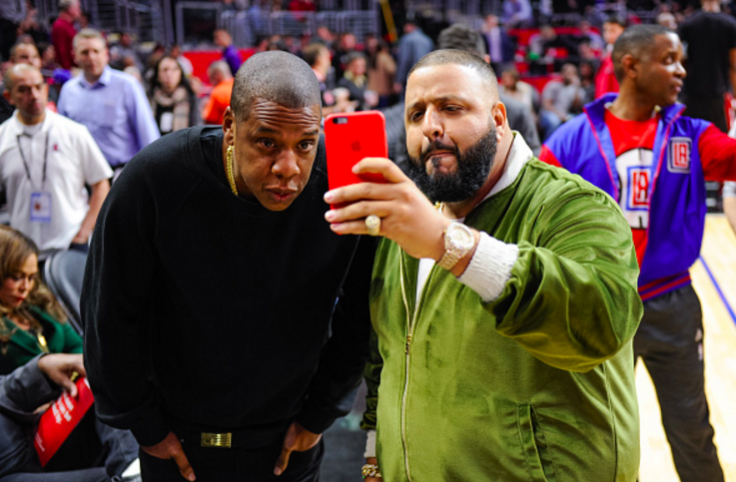 Snapchat may have a few problems, but Discover ain't one. At least, that's what media companies are cheering. It's been a year since Snapchat launched its network of media partners that now totals 19 channels in the U.S. and the U.K. and four more elsewhere. Over that time, publishers have built mobile audiences, and some have found a new revenue source.
Snapchat's media partners, which range from 128-year-old National Geographic to two-year-old Fusion, see it as the best way to reach millennials, and with video view counts that rival Facebook, Snapchat is still publishing's shiniest new object. "Snapchat was not [initially] part of the strategy," said Fusion's Chief Strategy Officer Boris Gartner. "In the past year, it became really important."
Some companies have invested considerably in staff to build out a Snapchat presence: Refinery29, a female-focused site, has 10 employees on the Discover channel. The Wall Street Journal, Snapchat's most recent partner, created a five-person team. Fusion has 10 full and part-time Snapchat staffers.
Music and entertainment company iHeartMedia refers to its group as the "special forces team," somewhat jokingly. In truth, Snapchat requires a huge committment. Content cannot be easily repurposed from other formats, in part because Snapchat presents photos and videos vertically.
Jobs in the media industry solely dedicated to strategizing and creating Snapchat content have emerged.
Over the past year, publishers have made it clear that their Snapchat channels have moved from experiments to core offerings. Cosmopolitan's Snapchat Discover channel generated, on average, 19 million views per month, Poynter reports. Cosmopolitan.com generates 20 million unique visitors per month, according to its website. BuzzFeed CEO Jonah Peretti has said views from Snapchat make up 21 percent of his company's total traffic.
And yet, as with Facebook, publishers are investing in Snapchat even though they do not own the audiences. Unlike on Facebook, a Snapchat user never clicks through to a publisher site, leaving media companies serving audiences in Snapchat's world. Snapchat consumers do not pay to be subscribers, and the limited user data the app provides makes it difficult to track them.
Another concern for publishers is that a channel could be deleted at the snap of CEO Evan Spiegel's fingers. Just ask Yahoo, a high-profile launch partner that was removed after six months because Spiegel reportedly did not like the content, which consisted largely of Katie Couric as a talking head.
As happened with the emergence of Yahoo and Google and the growth of Facebook and Twitter, publishers have had to accommodate yet another platform to distribute their content that they do not own or control. Some justify this by arguing that it's a new audience that they wouldn't otherwise be able to reach. Others say it's part of reaching a new audience wherever they happen to be.
"Our audience was already there," said Ina Burke, vice president of original content at iHeartMedia. "We were excited to have another channel to talk to them."
BuzzFeed, which also launched on Discover in July, initially hesitated over concerns about editorial control, the Wall Street Journal reported.
And yet since the summer, when Snapchat announced an ad program and moved Discover to the front of the app, publishers have been scrambling for a spot. "We started talking with Snapchat about [Discover] in the late part of 2014. Back then it was just an experiment," said Rajiv Mody, VP of social media at National Geographic Partners. "I don't think it's cannibalizing anything else. Snapchat is a new growth opportunity for us. … I say it's a very high priority."
Back in 2013, Snapchat was solely a one-to-one messaging app. While popular among college students, it had yet to go mainstream or provide much to interest publishers. The narrative began to change when Snapchat introduced "Stories," or 24-hour feeds for each user's photos, in October 2013. Storytelling expanded from individual accounts to publishers through the launch of "Our Stories" on June 17, 2014. Then, on Jan. 27, 2015, Discover entered.
Today, Snapchat is certainly proud of its numbers. The company claims more than 5 billion video views a day on its website, but news companies have reported more. However, Snapchat offers few other specifics, even to media partners. For now, publishers are boasting about their Snapchat views as they follow the buzz around mobile and millennials. "On Thanksgiving, Cosmo's Snapchat Discover channel ran videos of shirtless guys with pies. The videos generated 442,456 shares in one day," Troy Young wrote in the end-of-year email for Hearst Magazines Digital Media.
American adults spend three hours with their mobile phones, on average, eMarketer estimated. As a mobile-only network with an audience of at least 100 million daily active users, Snapchat fits into this smartphone obsession.
But monetization is still in its infancy on Snapchat, with advertisers struggling to wrap their heads around creating short-form, vertical videos. "You need to accept that this mobile screen is not the TV," said Ryan McConville, chief operating officer at Kargo, a mobile ad tech company focused on vertical video.
Publishers and advertisers continue to push for more analytics. In the summer of 2015, Snapchat made a grand appearance at the Cannes Lions International Festival of Creativity and released a three-tiered advertising plan. The startup also partnered with Nielsen to provide data on completion rates and "brand resonance."
Despite their data concerns, publishers and advertisers love the audience. "I'm extremely bullish on Snapchat. When you map 13 to 28, it's Snapchat," said Gary Vaynerchuk, CEO of creative agency VaynerMedia, whose venture capital company has a stake in Snapchat.
With an average TV viewer at 59 years old, CNN is after the younger demographic. "I know that my mom loves WhatsApp, Facebook and Google Maps, but there will be people where their top app is Snapchat," said CNN head of social media Samantha Barry. "That's where they spend a lot of their time. We're trying to get in front of those people."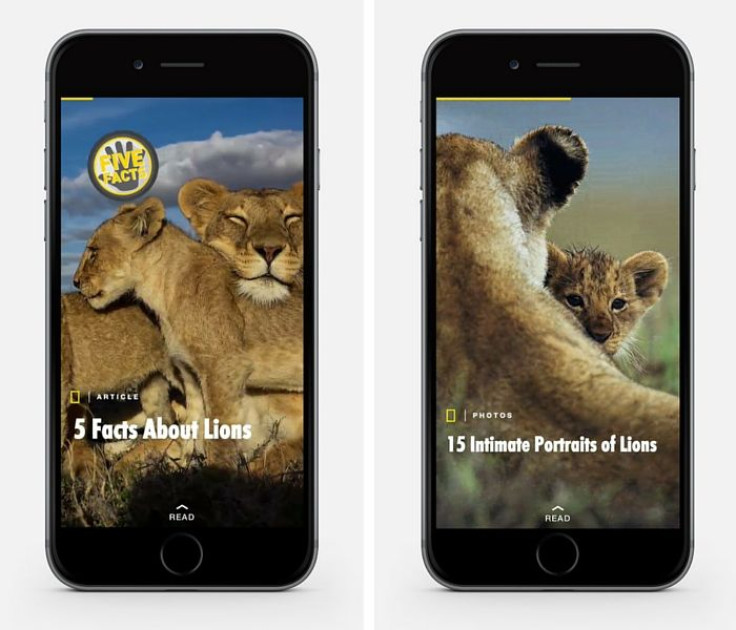 Across an entire wall on the seventh floor of iHeartMedia's office in New York City, a grid lists the coming programming for Discover. "We approach it very much like a newsroom mentality," Burke said. "We try to be nimble, so if something is breaking we can cover it … but there's a lot of strategy and programming, much like a TV channel."
For iHeartMedia, on the day of David Bowie's death, Burke had to call in employees to create new exclusive content that would pay tribute to the artist.
Each network differs in the type of content it produces. For instance, some outlets choose to stitch together 10 to 20 separate stories, while others select one theme for each edition. For Fusion, it's the latter.
"We're not just taking the top 10 stories of the day and clipping them for Snapchat. We have a more intensive thought process," Gartner said. Recently, Fusion had DJ Khaled, who has gained popularity for his work on Snapchat, as well as President Barack Obama, Bernie Sanders and Hillary Clinton making content exclusively for its channel.
CNN also had exclusives from presidential contenders from the Democratic town hall in Iowa on Tuesday.
CNN and National Geographic typically show multiple stories, but say they have seen success around themed editions. Barry of CNN said the edition on marijuana for April 20, 2015, had great success, as has their political content. Instead of solely launching a package in the early AM on the days of presidential debate, CNN will also release a new edition at 5 p.m. EST.
"There's a lot of experimenting. The first time we put a 15-minute video on Snapchat we weren't sure if people would watch the whole thing," Barry said. They did.
Companies were shy to release their viewership numbers, but each publisher assured that if they were not seeing high views — and an increasing number — they would not stick with the platform. "Success is views," Burke said.
"We put a lot of time and effort into our channel," said Vanessa Adamo, SVP of brand partnerships at iHeartMedia. "If the audience wasn't there and the feedback wasn't good and the artists didn't care, we wouldn't be there."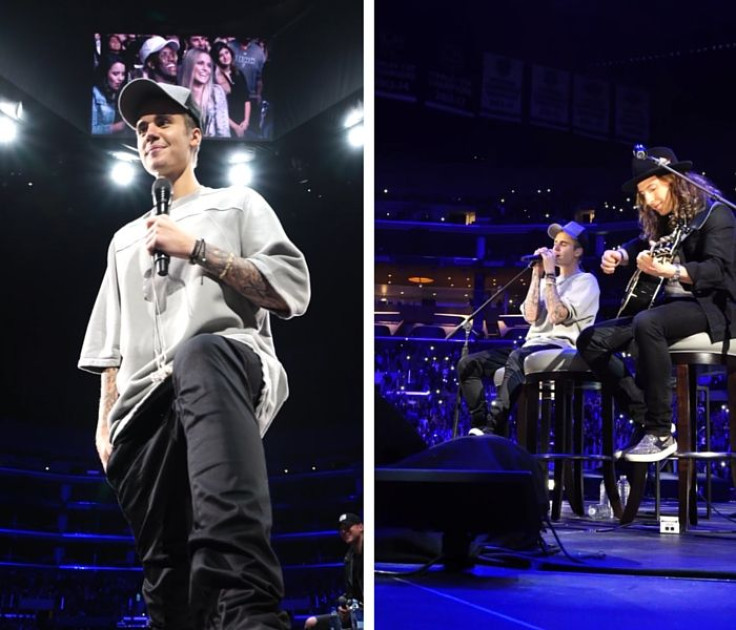 Since Snapchat's release of an advertising plan in June, publishers have been able to make money from their channels. Back when Fusion was on the international version, from January to December 2015, the channel did not sell ads against its content. Snapchat, however, can run its own ads such as through Discover-wide takeovers.
"Now, we're actually making money," Gartner said. He declined to disclose how much. Sprint was the channel's launch partner in the U.S. and U.K. edition in December.
Verizon and Universal Pictures have both advertised on National Geographic's Snapchat channel.
A year later, Snapchat's staff remain intimately involved in fashioning the channels. "The amount of time that they dedicate to us is unbelievable," said Gartner of Fusion. "Honestly, it's something that you do not see with all the platforms. They encourage us to try different things and tweak the format."
That may not remain the case as Snapchat grows. "There's very few companies in history that have had this scale this early," said Vaynerchuk. "The challenge is building the personal infrastructure."
© Copyright IBTimes 2023. All rights reserved.
FOLLOW MORE IBT NEWS ON THE BELOW CHANNELS