UPS, Teamsters Reach Tentative Deal Averting Strike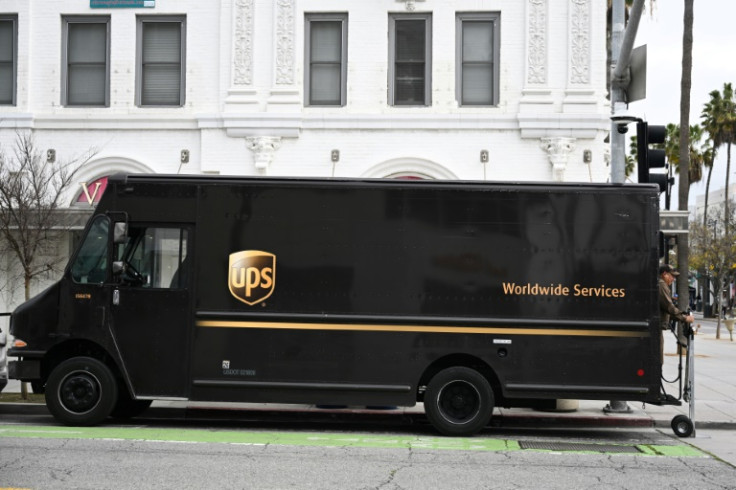 The U.S. and the world will likely avoid a major logistics problem as United Parcel Service Inc. reached a new deal with its labor union on Tuesday.
On Tuesday, the International Brotherhood of Teamsters announced what it called "the most historic tentative agreement for workers in the history of UPS."
"We demanded the best contract in the history of UPS, and we got it," Teamsters General President Sean M. O'Brien said in a release. "UPS has put $30 billion in new money on the table as a direct result of these negotiations.
"We've changed the game, battling it out day and night to make sure our members won an agreement that pays strong wages, rewards their labor, and doesn't require a single concession. This contract sets a new standard in the labor movement and raises the bar for all workers."
Atlanta-based UPS (NYSE: UPS) confirmed the agreement on Tuesday.
"Together we reached a win-win-win agreement on the issues that are important to Teamsters leadership, our employees and to UPS and our customers," UPS CEO Carol Tomé said in a release. "This agreement continues to reward UPS's full- and part-time employees with industry-leading pay and benefits while retaining the flexibility we need to stay competitive, serve our customers and keep our business strong."
The two sides were able to resolve an impasse which avoided what would have been the largest strike in the recent history of the United States.
UPS, in a Tuesday release, said the five-year tentative agreement will cover U.S. Teamster-represented employees in small-package roles. However, the agreement is still subject to voting and ratification by union members.
According to a release on July 31, the Teamsters' representatives from the U.S. and Puerto Rico will meet and review the tentative agreement.
"Locals will conduct member meetings and Teamsters will have several weeks to vote on the offer electronically," the release said. "Member voting begins August 3 and concludes August 22."
According to the Teamsters, union members in full- and part-time roles will receive "historic" wage increases, additional time off and "more than 60 total changes and improvements to the National Master Agreement — more than any other time in Teamsters history — and zero concessions from the rank-and-file."
Additionally, the union said it will receive "safety and health protections" including vehicle air conditioning.
"UPS will equip in-cab A/C in all larger delivery vehicles, sprinter vans, and package cars purchased after Jan. 1, 2024," the Teamsters said.
Additionally, if ratified by the union, Teamster members will not work "forced overtime on Teamster drivers' days off."
"UPS Teamster part-timers will have priority to perform all seasonal support work using their own vehicles with a locked-in eight-hour guarantee," the Teamster release said. "For the first time, seasonal work will be contained to five weeks only from November-December."
UPS stock dove on Tuesday afternoon as the news spread. As of 1 p.m. eastern daylight time, the stock had fallen to $183.66 per share from its opening price of $187.81 per share.
© Copyright IBTimes 2023. All rights reserved.