Uptown Rent A Car LLC - Your Source for the Best Exotic Car Rental Services in Dubai
This article uses affiliate links, which means if you purchase products through these links, we may earn a commission. Click here to see our
T&C
. For licensing please click
here
.
Riding exotic cars on the roads of Dubai is no more a luxury for wealthy people, but it has become a passion for car owners to have that beauty out on the road. With Uptown Rent A Car LLC, getting behind an expensive vehicle has never been easier and they offer you the best rates in town. You can choose from luxurious sedans to high-end SUVs and get them delivered to your doorsteps!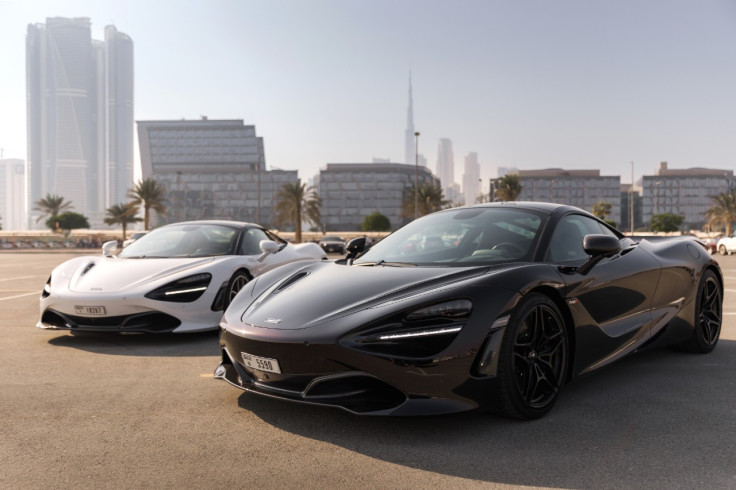 Uptown Rent A Car LLC is the leading car rental company in Dubai that offers an exclusive collection of luxurious and exotic cars for rent on a daily and monthly basis at affordable prices. Whether you're in Dubai or other cities, you can now rent exotic cars without having to own one, Uptown Rent A Car LLC provides affordable car rental services to all its customers worldwide, there are no hidden charges in their services.
Whether you want a Lamborghini or Porsche, Uptown Rent-A-Car will provide it to you. As a reputable car rental company, they provide various models that can be customized as per your requirement. Whether you are looking for a small and efficient car for driving around town or an exotic model for cruising down the coast, Uptown Rent A Car has it all.
Buying a new car and maintaining it can be very expensive. For example, if someone wants to buy a Mercedes Benz S500 they would have to pay approximately 750,000 AED plus maintenance costs every year. However, if someone rents an exotic car then they only have to pay the price of renting the car every time they rent it so they do not have to worry about paying high monthly payments and worrying about maintenance.
Because of its well-reputed reputation, the company offers you exotic cars at an affordable price. The company takes pride in not only providing you with a great vehicle but also making sure that you have an excellent customer experience. With years of experience, you can rest assured that the team is dedicated to excellence. Both of the founders Bilal Mohamad and Ghazwan Asaad are always on hand to answer any questions that you might have and provide top-notch service. They work hard to give their customers what they want: reliability, convenience, and transparency. When it comes time for your next luxury car rental in Dubai then turn to Uptown Rent A car LLC as they will never disappoint!
Uptown Rent A Car provides you with the best luxury cars available at rates that are affordable. The affordable rates provided by Uptown Rent A Car, LLC allows people to rent an exotic car even if they do not have a lot of money to spend on this experience. Uptown Rent A Car is committed to providing customers with high-quality services when it comes to renting these types of vehicles. Customers will also get access to all vehicle types as well as convertibles and off-roaders when visiting their website or speaking with someone from Uptown Rent A Car over the phone.
FOLLOW MORE IBT NEWS ON THE BELOW CHANNELS