US Airways Flight 787 Diverted To Maine When Passenger Claims To Have 'Surgically Implanted Device'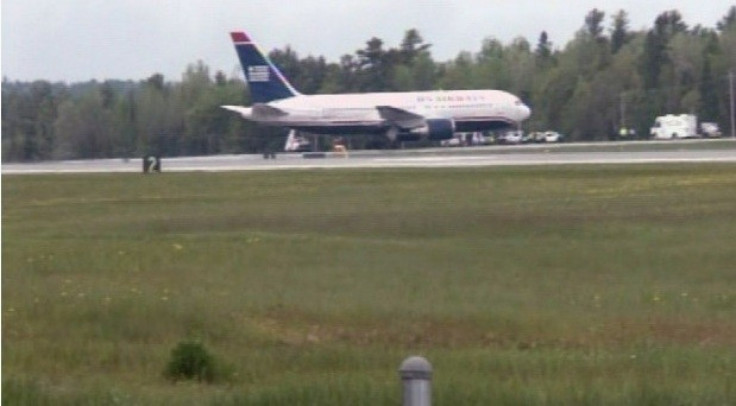 U.S. Airways Flight 787 from France was diverted Tuesday to Maine, where it landed safely after reports of a passenger showing suspicious behavior.
According to CNN, a passenger who claimed to have a device surgically implanted inside her triggered a security scare that led the plane to land in Bangor, with NORAD F-15 fighter jets by its side.
Rep. Peter King, R-N.Y., chairman of the House Homeland Security Committee, told the network, The woman is a French citizen born in Cameroon and was headed to the United States for a 10-day visit. She was traveling alone and had no checked baggage.
According to the report, doctors aboard U.S. Airways Flight 787 examined the woman and saw no sign of recent scars.
Earlier reports indicated that the Paris-to-Charlotte, N.C., flight landed in Bangor, Maine, because of an unspecified security issue.
The Boeing 767 carried 179 passengers and a crew of nine, airline spokeswoman Liz Landau told CNN.
An anonymous government source has told CNN that preliminary information indicates there was probably no terrorist threat involved in the incident.
The FBI-led Joint Terrorism Task Force was assisting with the investigation as a matter of routine, but the official said that does not mean there is a terrorism-related component to the incident, CNN reported.
© Copyright IBTimes 2023. All rights reserved.