The US Army Is Using Virtual Reality To Enhance Training, And Saving Taxpayer Dollars
KEY POINTS
The VR systems require no ammunition, meaning no additional cost to taxpayers
The systems can simulate multiple scenarios
Leaders can test several individuals and select the best talent
The U.S. Army is one of the most heavily funded and technologically-advanced branches of the military. It is also one of the best trained -- it would have to be to stay ahead of international competition. One of the most exciting aspects of this is the paradigm shift in training that has taken place over the last 20 years. Gone are the days of expensive and, frankly, dangerous training operations where new soldiers and old soldiers spend millions in taxpayer money lobbing rounds down-range.
So how do you maintain your position as a prominent military force in the world without conducting vast amounts of live-fire exercises? The answer to that is straightforward: virtual reality has taken the place of actual live-fire exercises. It allows soldiers to be trained in a computerized environment that can almost perfectly simulate actual battlefield conditions. This allows commanders, participants, and evaluators to practice, witness and critique a wide variety of exercises without ever having to touch a physical weapon.
A report by Defense Blog states that the virtual reality systems are being used across all branches of the military; however, they are most prominent in the United States U.S. One such system that is currently in use by the New Jersey National Guard allows soldiers to train with a heavy weapon simulator that is comprised of multiple computer systems and a mock-up of a gun that is physically realistic and outfitted with a wide variety of sensors.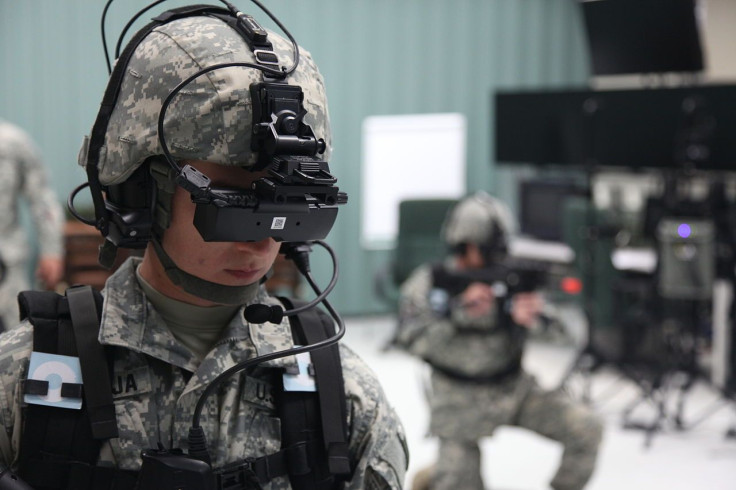 The soldier being trained can wear a helmet and a communications array similar to one that would be worn on the battlefield, which gives the soldier a 360-degree view of a virtual battlefield that can pretty much throw anything at them in a test scenario. The system is designed to react to the soldier's voice commands and sensors on the weapon mimicking actual live fire. This allows the soldiers to get real-world experience without the cost to taxpayers of live ammunition or the inherent danger of handling live ordnance until they are ready to do so.
Staff Sargeant Brian Petty with the U.S. Army's 4th Infantry Division at Fort Hood, Texas, told International Business Times that the development of such systems has allowed the modern U.S. Army soldier to have a world of experience before they ever actually handle a real weapon. This also allows for the chain of command to select soldiers who have shown a propensity for particular weapons systems. He says that by doing so the U.S. Army can "maintain its sharpness in the tip of the spear."
© Copyright IBTimes 2022. All rights reserved.
FOLLOW MORE IBT NEWS ON THE BELOW CHANNELS