US-ASEAN Summit: Obama To Welcome Southeast Asian Leaders Amid China Challenge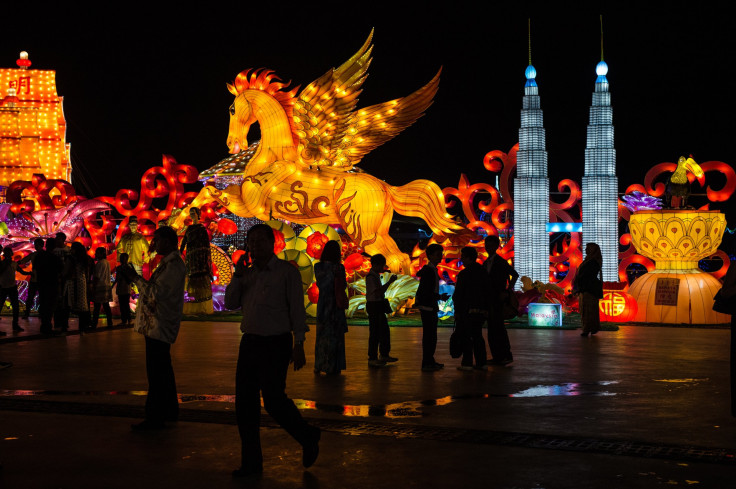 President Barack Obama will spend two days with what the Washington Post called a "parade of dictators" when he welcomes Southeast Asia's 10 leaders to a summit in California Monday. But the region's economies are growing fast, the Islamic State group struck there last month and, probably most importantly, the Association of Southeast Asian Nations surrounds the South China Sea, a geopolitical hotspot one analyst calls Asia's cauldron.
ASEAN leaders include Hun Sen, Cambodia's ruler for 30 years, Prayut Chan-ocha, who seized power in Thailand in 2013, and Najib Razak, who is swatting dissent in Malaysia amid investigations into a mysterious $600 million discovered in his bank accounts.
"While the purposes are worthy, the result of Mr. Obama's initiative will be an unseemly parade of dictators," the Post said. "The White House has evidently judged that the strategic benefits of the meeting outweigh the spectacle of Mr. Obama hosting a crowd of strongmen."
Obama's chief purpose may be to get ASEAN to support U.S. efforts to maintain "freedom of navigation" in the South China Sea, parts of which are claimed by Philippines, Vietnam, Malaysia and Brunei — all ASEAN members — as well as China and Taiwan. In the past two years, China strengthened its claim on most of the sea with massive reclamation projects, claiming the 12-mile radius around the islands it occupies or built.
Lying between the Indian and Pacific oceans, half the world's merchant ships pass through the sea, under which there may be enough natural gas to power China 30 times over. It also supplies 10 percent of the world's ocean-caught fish.
The U.S. recently conducted two so-called freedom of navigation operations there, sailing warships into waters China claims. China protested. The U.S. says such operations will happen once a quarter.
The operations may be easier to conduct than getting ASEAN to take a stand. While four members dispute Chinese claims, only the Philippines has gone further, filing a case with an international tribunal in the Netherlands.
The silence isn't surprising given China's economic clout and Cambodia-China military ties. Meetings of ASEAN foreign and defense ministers broke up in 2012 and 2015 because the diplomats disagreed over whether to say anything about the South China Sea.
Obama should use the summit to lay the groundwork for an ASEAN statement after the tribunal rules on the Philippines-China case, said Murray Hiebert of the Center for Strategic and International Studies in Washington. Hiebert said ASEAN should acknowledge the ruling and support the right of its members to pursue arbitration themselves.
Ian Storey, senior fellow at the Institute of Southeast Asian Studies in Singapore, has his doubts.
"While the dispute in the South China Sea will certainly be a major topic for discussion at the U.S.-ASEAN Summit, it's very doubtful that the Philippine arbitration case against China will be addressed" because the other claimants are in wait-and-see mode, Storey said in an email to International Business Times. "If the Arbitral Tribunal rules largely in favor of Manila, this opens the possibility that other claimants may also use legal mechanisms to challenge China's claims."
But ASEAN has potential. It has made itself a leader beyond its borders by organizing and heading the East Asia Summit, said Aaron Connelly of the Lowy Institute in Sydney. The summit, started in 2005, now includes ASEAN nations plus the U.S., China, Russia, Japan, South Korea, India, Australia and New Zealand.
The summit is "the first institution to include all of the region's leaders, and one which forces China to consult with smaller neighbors it might otherwise ignore in a bilateral setting," Connelly said in the National Interest. "ASEAN has fought off successive attempts by China ... to share or steal its leadership role. Were it not for ASEAN, regional institutions might already be dominated by China."
"Both U.S. and China respect the 'ASEAN centrality' in regional affairs," Yun Sun, who covers East Asia in the Henry L. Stimson Center in Washington, said in an email to IBT, adding U.S. engagement with ASEAN isn't aimed at China. "I would not agree with the assessment that the U.S. is engaging ASEAN to turn it against China, but to work on a wide array of issues following certain principles that China does not always agree with."
The summit will be held in Sunnylands, a California estate lent to U.S. presidents. Some analysts point out one of the few guests Obama has brought there was Chinese President Xi Jinping in 2013.
"Diplomatically, symbolically, this is putting ASEAN ... virtually on par on China," said Simon Tay of the Singapore Institute for International Affairs.
It is unclear how China would react if the U.S. and ASEAN go much further than symbolism, international affairs author Robert Kaplan wrote in his 2015 book Asia's Cauldron.
"China understands power and therefore it understands the power of the U.S.," Kaplan said. "But it will not tolerate a coalition of smaller powers allied with the U.S. against it."
© Copyright IBTimes 2023. All rights reserved.