Xiaomi Not Interested In Joint Venture In India, To 'Remain A 100% Subsidiary' Of Chinese Parent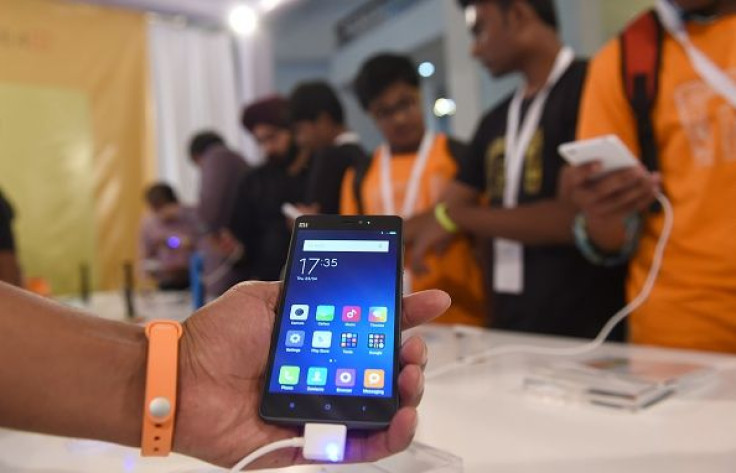 KEY POINTS
Xiaomi dispelled speculations of having "active discussions" about a joint venture with Indian contract manufacturers
The announcement comes as some of its Chinese peers are trying the joint venture route to expand in India
India has been attempting to attract global tech firms as it pushes its "Make in India" initiative
Chinese smartphone manufacturer Xiaomi does not want to cede its shareholding in India by entering a joint venture with an Indian partner.
Muralikrishnan B, president of Xiaomi in India, said a joint venture in India is not currently on the cards for the company even though its Chinese peers have been trying the joint venture (JV) route in light of the Indian government pushing its "Make in India" initiative.
"We will remain a 100% subsidiary of our Chinese parent," Muralikrishnan told the Times of India and dispelled speculations of the tech company having "active discussions" about a joint venture with Indian contract manufacturers.
"The company is not looking at the option of a joint venture in India even as some of its Chinese peers, such as those in the auto space like MG Motors and BYD, are eyeing the route to overcome the problems of getting more equity to support their venture," Muralikrishnan added.
Electric vehicle maker BYD had attempted to join forces with India's Megha Engineering, with the former contributing the technology and the know-how and the latter bringing the capital to the table. However, their proposal to set up a facility in the Indian city of Hyderabad to manufacture 10,000-15,000 electric cars a year was rejected by the Indian government due to national security concerns.
Indian officials also said last week that Xiaomi, along with companies like Vivo, Oppo and Lenovo, were allegedly dodging taxes in India.
"Xiaomi India has been in the news for multiple issues recently. It is not surprising that Xiaomi has decided to not dilute the shareholding in India through a JV. They already have agreements in place with multiple manufacturing firms in India. They manufacture most of their products in India," Varun Krishnan, editor-in-chief of FoneArena, told International Business Times.
Xiaomi makes televisions in a Dixon Technologies facility, has its range of smartphones made by Foxconn and other contract manufacturers and also recently signed a deal with contract manufacturer Optiemus Electronics to source audio products in India.
"From my perspective, Xiaomi may not be expecting any investments from an Indian company as they are already under the lens on cases of customs duty and GST (Goods and Services Tax) evasion. In such a scenario, it is better not to go for dilution rather than try and fail leaving a poor impression in the market," smartphone expert Ajay Sharma told IBT.
A number of smartphone manufacturers have turned to India for production in recent years. The Indian government has promised foreign electronics manufacturers a number of incentives under their Production Linked Incentive (PLI) scheme.
"The Reason behind the PLI is to position India as a potential manufacturing hub for mobile phones and their components while boosting their domestic manufacturing, creating more employment opportunities and promoting innovation and R&D," Sharma said.
Companies can apply for the PLI scheme if they meet the eligibility requirements like already having a manufacturing facility in India and meeting the minimum sales and export criteria.
"The incentives range from 4-6% (depending on the category of mobile phone manufactured) of the incremental sales value for a period of five years and are disbursed on an annual basis. The companies must meet certain eligibility criteria like they must be an operational registered entity in India, must have a manufacturing facility in India before they apply for PLI," Sharma said.
Companies like Taiwan-based company Foxconn, known for being Apple's largest supplier, and Padget Electronics, a subsidiary of Dixon Technologies Ltd., are some of the companies that have been approved for millions of dollars by the Indian government under the PLI scheme.
More companies are expected to apply for the Indian government's PLI scheme. However, Krishnan noted that some companies still continue to face problems in their expansion in India.
"The regulatory landscape is not ideal and I hear that many companies continue to face troubles and a lot of paperwork and red tape still exists which needs to be eliminated," Krishnan said.
© Copyright IBTimes 2023. All rights reserved.