As US Bombs ISIS, FAA Bans Flights Over Iraq By All US Airlines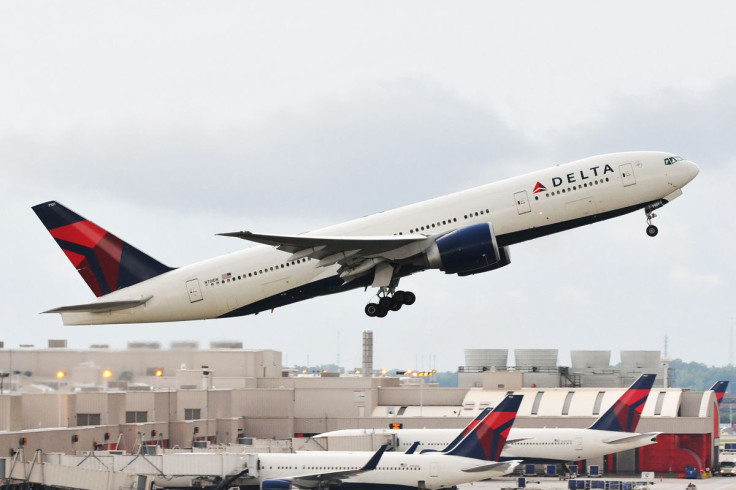 The Federal Aviation Administration has prohibited U.S. airlines from flying over Iraq. In a notice issued on Friday, roughly at the same time U.S. military aircraft bombed targets in northern Iraq in the first American strike against ISIS militants, the FAA issued a notice banning overflights of the entire country.
The prohibition is in the form of a so-called Notam, a "notice to airmen" which the FAA announced in a press release. Some airlines had already made the decision individually to stop flying to northern Iraq, or even over Iraq altogether, especially because of the threat posed by missiles that ISIS may have captured from Iraqi government forces. The perception of the missile threat to airliners has become particularly acute after Malaysia Airlines Flight MH17 was shot down last month by a surface-to-air missile at cruising altitude over eastern Ukraine. All 298 lives aboard were lost.
According to the FAA, the Iraq overflight ban is "due to the potentially hazardous situation created by the armed conflict between militants associated with the Islamic State in Iraq and the Levant and Iraqi security forces and their allies." (The Islamic State of Iraq and the Levant, or ISIL, is another name for the Islamic State of Iraq and Syria, or ISIS.)
The decision applies to "all U.S. air carriers and commercial operators." But not many U.S. airlines overfly Iraq routinely as part of their day-to-day operations. Mostly the ban applies to Delta Air Lines Inc. (NYSE:DAL) , which flies from Atlanta to Dubai daily, with a portion of the flight often over northern Iraq (actual routes taken by each flight depend on several factors, such as weather and winds.) Delta's other route over the region, a Mumbai-to-Amsterdam flight, generally avoids Iraqi airspace anyway, as do the United Airlines flights from Newark to Delhi and Mumbai.
A snapshot in real time of civilian flights over Iraq taken at noon Eastern U.S. time on Friday showed two airplanes in the country's airspace. One was Etihad Airways Flight 958 from Amsterdam to Abu Dhabi, a cargo flight using a Boeing 777, which carries a crew of at least two and no passengers, and was skirting closely at 35,000 feet the area where U.S. jets hit ISIS targets. The other was a passenger jet, an Airbus A330 operating Emirates Airline Flight 952 from Erbil, in Kurdish-controlled Iraq, to Dubai, cruising at 39,000 feet. That plane can carry as many as 278 passengers.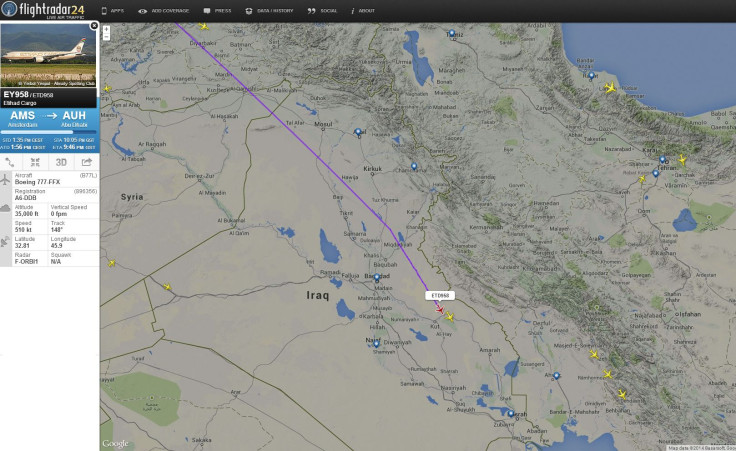 The FAA ban applies to the "Baghdad flight information region," a subdivision of the world's airspace that indicates the entirety of Iraq. It does not cover any emergency deviation from a flight plan which may be decided by an airplane's captain, and is in effect until Dec. 31, 2014.
© Copyright IBTimes 2023. All rights reserved.