US Crude Oil Price Hits 13-Year High, Will Keeping Surging In 'Jarring Fashion'
KEY POINTS
The price of crude oil hit more than $130 in early trading on Sunday evening
An analyst believes gasoline prices could hit $5 in some states
Prices of crude oil may reach $200 per barrel if the U.S. bans the import of Russian oil and natural gas, says Bank of America's chief economist
The price of crude oil in the United States may hit all-time high levels as trading closed nearly $140 on Sunday evening, with a possibility of a continuous surge amid the conflict between Russia and Ukraine.
U.S. oil benchmark West Texas Intermediate crude futures traded more than 8% Sunday evening, with prices rising to $130.50 before retreating to just above $125 a barrel. Brent crude, the international oil benchmark, traded 9% higher, with prices hitting a record of $139.13 per barrel before retreating to $128.60.
The all-time high of $147.50 per barrel was reached in July 2008. However, an analyst believes the prices of crude oil could still surge amid the crisis in Ukraine.
"Oil is rising on the prospect for a full embargo of Russian oil and products," John Kilduff of Again Capital told CNBC. "Already high gasoline prices are going to keep going up in a jarring fashion. Prices in some states will be pushing $5 pretty quickly."
Russia was the third-biggest supplier of foreign petroleum in the U.S. in 2020 and accounted for 7% of imported oil in the country, according to the U.S. Energy Information Administration. While the West has so far refused to sanction Russia's energy trade, sixty-six of Russian oil is struggling to find buyers following the Kremlin's invasion of Ukraine, JPMorgan Chase & Co wrote in a note obtained by Bloomberg.
The U.S. is currently engaged in a discussion with its allies about banning the import of Russian oil and natural gas as part of sanctions for its invasion of Ukraine.
"When it comes to oil, Russian oil, I was on the phone yesterday with the President and other members of the Cabinet on exactly the subject, and we are now talking to our European partners and allies to look in a coordinated way at the prospect of banning the import of Russian oil while making sure that there is still an appropriate supply of oil in world markets," U.S Secretary of State Anthony Blinken said Sunday.
Should the West ban Russian energy exports, the prices of crude oil may reach $200 a barrel and lower economic growth, Bank of America's chief economist Ethan Harris told The Guardian.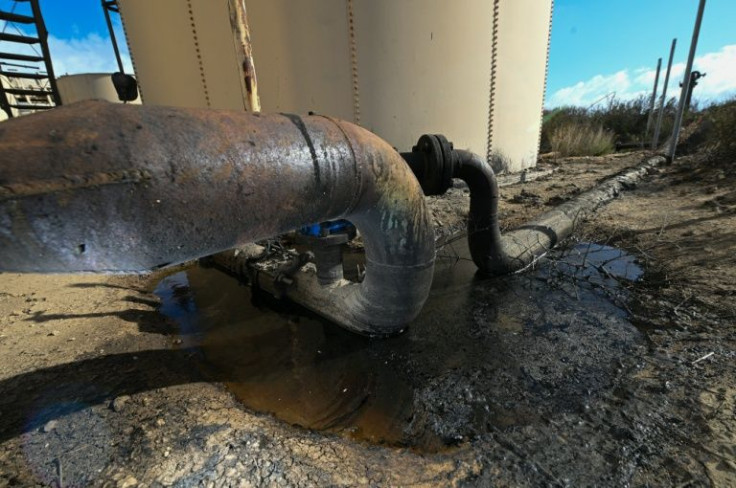 © Copyright IBTimes 2022. All rights reserved.
FOLLOW MORE IBT NEWS ON THE BELOW CHANNELS