U.S. Debt Prices Rise, Fed's Power May be Doubted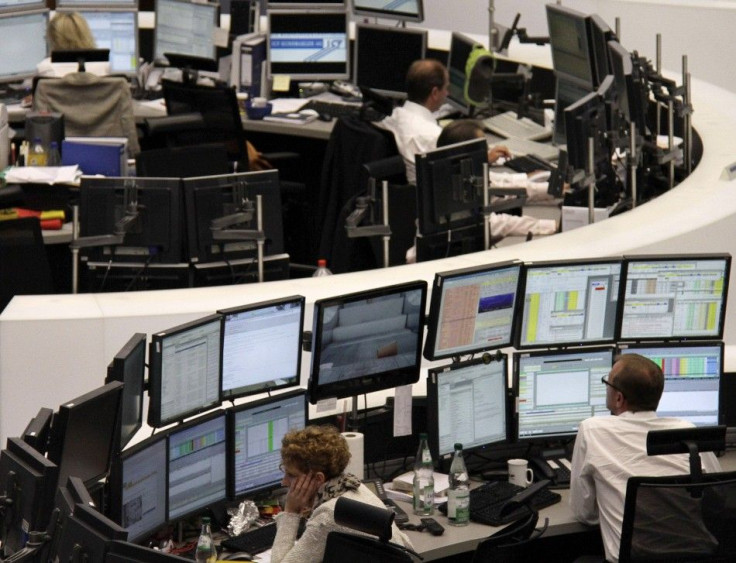 (REUTERS) -- Treasury debt prices rose and five-year note yields dipped to the lowest level since at least the 1960s, a day after the Federal Reserve said it will likely hold interest rates near zero at least through late 2014.
Price gains Thursday were pared briefly following the sale of $29 billion of seven-year Treasury notes, which brought a record low yield at auction. The yield, however, was higher than the market expected, indicating buyers' reluctance to step in at current levels.
We view the auction weakness as a strong signal from the market that the intermediate and long-term rates cannot be controlled by a Fed on hold, said George Goncalves, head of U.S. interest rates strategy at Nomura Securities International in New York.
Still, Treasuries found support from clear dovish signals from the U.S. Federal Reserve and fears that the European debt crisis was heating up again.
Fed Chairman Ben Bernanke said on Wednesday the U.S. central bank was ready to offer the economy additional stimulus, after the Fed said it would likely keep interest rates near zero until at least late 2014.
The Fed also took the historic step of adopting an explicit inflation target, and many market participants came away thinking the chances of a new round of quantitative easing measures were high.
The Fed kept the door open on QE3 and did so by reiterating its intent to use the balance sheet to help foster a recovery they continue to see as anemic, said David Ader, head of government bond strategy at CRT Capital Group in Stamford, Connecticut, in a note to clients on Thursday. The market responded with a vicious flattening rally which turned the bearish technicals back to bullish.
Benchmark 10-year Treasury notes were trading 16/32 higher in price to yield 1.94 percent, down from 2 percent late Wednesday, while 30-year bonds were 23/32 higher to yield 3.11 percent, from 3.15 percent.
Five-year note yields dipped to 0.75 percent, marking the lowest level since at least the 1960s.
Charlie Parkhurst, managing director at Barclays Capital in New York, said his Treasury trading desk was seeing strong buying in five-year and seven-year notes from so-called fast money investors - short-term traders and hedge funds likely scrambling to cover short positions in the belly of the yield curve.
But after yesterday's rhetoric from the Fed we're seeing lots of people grabbing that part of the curve, Parkhurst said.
In Europe, Portuguese five- and 10-year government bond yields rose to euro-era highs on worries that the country may follow in Greece's footsteps and require a second bailout or restructure its debt.
Price gains faded slightly in the morning after new orders for U.S. manufactured goods rose more than expected in December on strong demand for aircraft, while a rebound in a gauge of business spending plans suggested investment closed the year on the upswing.
Jacob Oubina, senior U.S. economist at RBC Capital Markets in New York, said the durable goods data suggested the manufacturing sector was entering 2012 on an up note. Heading into the first quarter, the momentum is going to be pretty decent, he said.
© Copyright Thomson Reuters 2023. All rights reserved.