US Economy: Amid Recession Concerns, The Fed's Focus Is 'Bringing Inflation Down'
Neel Kashkari, the president of the Federal Reserve Bank of Minneapolis, revealed on Sunday that the Fed's focus is on reducing inflation over combating a recession.
Appearing on CBS's "Face the Nation," Kashkari said a recession is inconsequential to the Fed's goals.
A recession "doesn't change my analysis," Kashkari said. "I'm focused on the inflation data. I'm focused on the wage data."
His remarks come as President Joe Biden's administration shifted the conversation about a recession ahead of a highly expected report released Thursday. That report showed the U.S. GDP declined for two consecutive quarters, a good recession indicator.
However, the administration pointed out that typically the labor market tanks during a recession along with declining GDP. Still, there is a fear that the labor market may also soon struggle.
The Fed will do "everything it can to avoid a recession," Kashkari said. However, inflation remains the top priority.
Combating inflation, like the Fed's raising interest rates, could trigger a more severe recession. That depends on how aggressive the Fed gets while raising interest rates. Kashkari maintained the Fed's commitment is "bringing inflation down."
Americans see inflation as a top concern. Inflation has also been a key contributor to Biden's dipping approval ratings. Pressure is on the White House, Congress, and the Fed to combat drastically rising prices.
"We don't want to see the economy overheating. We would love it if we could transition to a sustainable economy without tipping the economy into recession," Kashkari said.
The latest report revealed the annual inflation rate in the U.S. is 9.1%, the highest in 40 years. Kashkari said the U.S. is "a long way away" from returning to 2% inflation.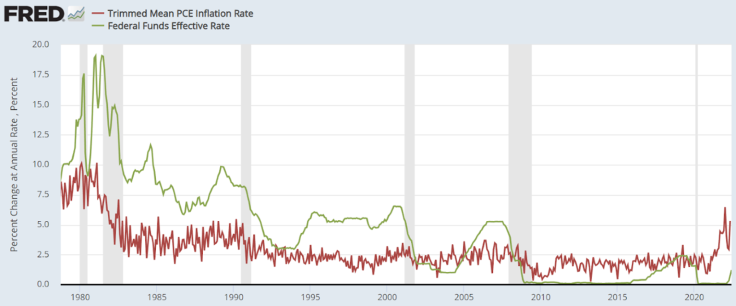 © Copyright IBTimes 2023. All rights reserved.