US And EU Impose Toughest Sanctions Yet On Russia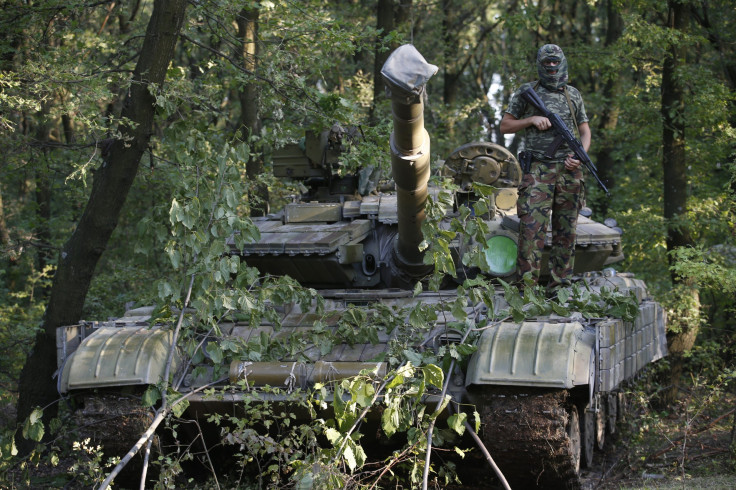 The United States and the European Union announced Wednesday that they will hit Russia with a new, tougher round of sanctions in an effort to de-escalate the crisis in Ukraine.
"We are expecting that the Russian leadership will see once again that their actions in Ukraine have consequences," President Barack Obama said in a press conference on Wednesday.
The U.S-implemented sanctions, which the president called "significant" and "also targeted," focused on both individuals and institutions, including banks, energy firms and defense firms. Also on Wednesday, EU leaders met in Brussels and asked the European Investment Bank to sign no new financing agreements with Moscow, according to the Associated Press.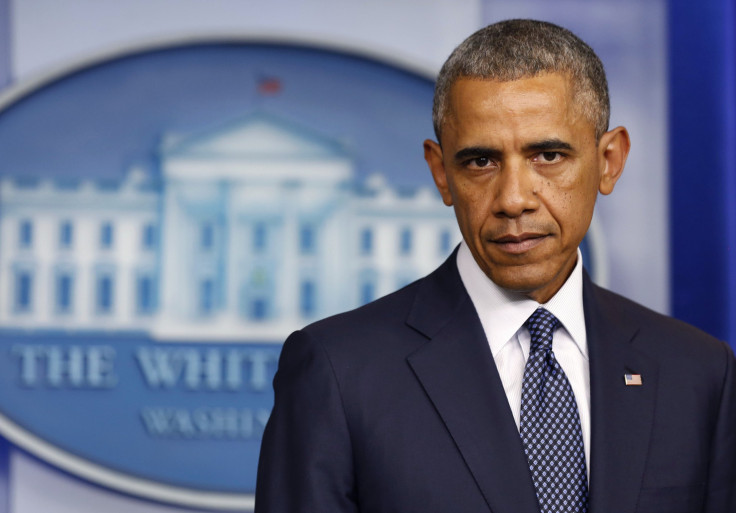 The amped up sanctions are a response to Russia neglecting to de-escalate the situation. "There are some clear steps that we've asked Russia to take that they haven't taken," White House spokesman Josh Earnest said earlier on Wednesday. "And that is what has elevated the risk that Russia faces right now as it relates to additional economic costs that could be imposed by the international community."
For the first time, the EU has decided to target specific Russian companies and has asked foreign ministers to submit lists of entities "that are materially or financially supporting actions undermining or threatening Ukraine's sovereignty, territorial integrity and independence" by the end of July.
The U.S. has already begun targeting specific entities. The new sanction list published Wednesday by the U.S. Department of the Treasury, listed Russia's second-largest gas producer, Gazprombank, but did not target Gazprom, the world's largest natural gas producer.
The Bank for Development and Foreign Economic Affairs or Vnesheconombank, also known as VEB, a state-run bank that is responsible for acting as a pay agent for the Russian government will also be hit, along with Feodosiya Enterprises, a shipping facility in Crimea.
No doubt as a response to the more than 12,000 Russian troops stationed on the border with Ukraine, eight arms companies were added to the U.S. sanctions list; they include Kalashnikov Concern and Join Stock Company Military-Industrial Cooperation, aka NPO Mashinostroenia, which makes complex cruise missiles, launch vehicles and other weapons. The Treasury made a point of highlighting that any U.S. person currently in possession of a fully paid Kalashnikov Concern product may do as they please with it.
As for the targeted individuals, the EU has already imposed asset freezes on 72 people in Ukraine and Russia, according to the Associated Press. On Wednesday, the U.S. announced it would follow suit, adding the minister of Crimea, a commander for the Russian intelligence agency and Ukrainian separatist leader Aleksandr Borodai. Those named are prohibited from transactions with any U.S. person "wherever they are located, and transactions with the United States," according to the E.O.
Although the Kremlin has officially denied arming or funding operations in eastern Ukraine, the conflict continues to escalate. The National Security and Defense Council announced Wednesday that Ukraine's Armed Forces have resumed their "anti-terror" strikes against pro-Russian armed separatists. On Tuesday, a bomb blew up an apartment building near the border, killing at least 11 civilians. Both sides pointed the finger at each other.
"Ukrainians deserve a right to forge their own destiny," President Obama said, hoping the new round of sanctions would put an end to the conflict.
© Copyright IBTimes 2023. All rights reserved.