US To Fine Takata $70M Over Faulty Airbags, Could Face Additional Penalties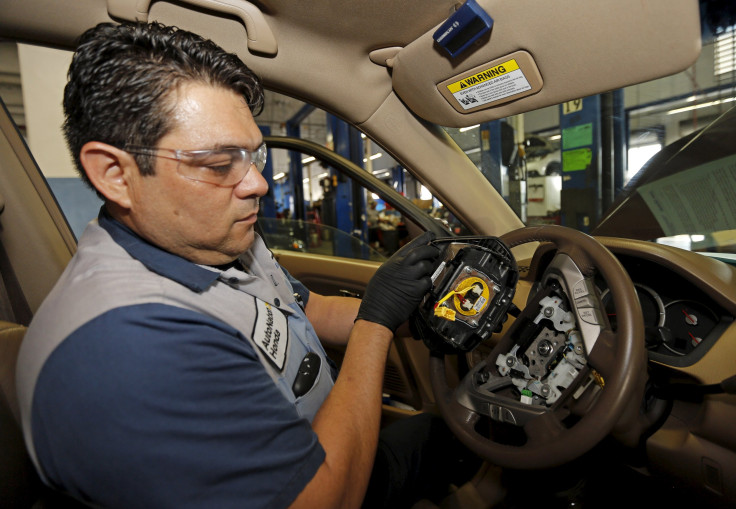 The United States is set to fine Takata Corp. $70 million for airbag lapses, CNBC reported Tuesday. A further $130 million could be levied if the parts-supply company is found to have violated the settlement with the National Highway Traffic Safety Administration.
The NHTSA is also expected to announce an independent monitor over the company as it handles a recall of some 19.2 million vehicles that have been linked to at least eight deaths and about 100 injuries, according to the Detroit News.
Takata has been plagued with recalls in recent years, with more than 30 million cars having to be recalled worldwide since 2008, Reuters reported. Most recently, Nissan Motor Co. announced Monday it would recheck its vehicles in Japan for defective airbags after a woman was injured by a safety mechanism during a collision. Takata has been involved in the largest-ever recall in U.S. history, its airbags showing the tendency to spray shrapnel when they erupt with too much force.
A news conference held by the U.S. Department of Transportation on a probe into Takata was scheduled for 2 p.m. EST Tuesday.
© Copyright IBTimes 2023. All rights reserved.