US Government Shutdown 2013: Release Schedule For September Jobs Report And Other Delayed Official Economic Data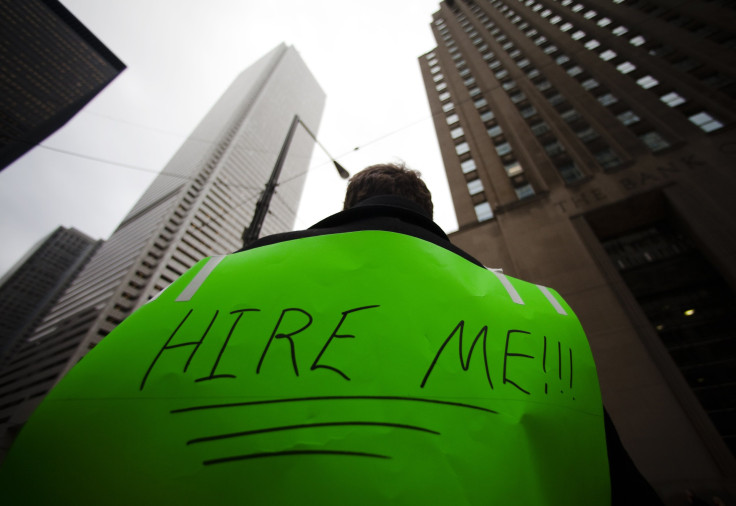 With "nonessential" federal workers back to work on Thursday, the 16-day U.S. government shutdown that cut off the majority of the economic data releases was finally over. In total, 12 economic reports were postponed. The data pipeline will reopen next week, but the calendar remains foggy.
The postponed data will slowly trickle in over the next several weeks. "Among the economic data being released next week will be the September jobs report, but given how stale it is, we don't think it will be as market-moving as usual," Brian Gardner, senior vice president of Washington Research at Keefe, Bruyette & Woods, wrote in a note to clients.
"In our view, the most important component of the release could be the revisions to past months. But in terms of future Fed policy, a data-dependent Fed may wait for several jobs reports before it decides on the lingering effect the government 'shutdown' and debt ceiling standoff had on the economy and the labor market," Gardner said.
The government shutdown from Oct. 1-16 included 11 workdays. For many upcoming indicators, the data collection period, analysis and compilation of these reports would have happened during this timeframe. The result will be that the majority of these indicators will have to be postponed to allow more time for their completion, according to Joshua Dennerlein, economist with the Bank of America Merrill Lynch.

Some reports for October could also be incomplete or skipped entirely. "We see several reports as being at high risk, including the household survey, the consumer price report, the producer price report, and import price report," Dennerlein said.
There are two main reasons these reports are at risk of being incomplete or delayed, he explained. First, they are labor intensive. For example, the CPI report requires workers to manually check prices at stores.
The second issue is that the data collected in these reports are a snapshot in time. For example, the household survey requires the Bureau of Labor Statistics workers to call households during the survey week and ask about their employment situation during that week. Since the survey week is already several weeks past, it is not clear how the BLS will conduct this survey.
"They may change the survey week, or they could retroactively ask about household employment status during the survey week. Either way, the surveys will be less useful," Dennerlein said.
Bank of America has made a minor change in its U.S. GDP forecast: The bank continues to see just 2 percent economic growth in the fourth quarter, but it has cut the GDP growth for the first quarter of 2014 back from 3.3 percent to 2.8 percent.
The full impact of the shutdown on economic activity is unlikely to be known before the end of January, when the advance release of the fourth-quarter GDP is revealed.
The Fed enters a quiet period ahead of the Oct. 29-30 Federal Open Market Committee (FOMC) meeting so there are no Fed speeches this week.
This week's euro zone data are likely to point to a continued, but modest, economic recovery.
October's PMI and consumer confidence surveys will probably reveal a further improvement, but the monetary data for September are likely to show another drop in lending, according to Capital Economics European economist James Howat.
Meanwhile, the Sweden's Riksbank will probably leave both the policy rate (1 percent) and forward-looking policy rate forecast unchanged, signaling a small probability for another 25-basis-point cut before year-end, followed by a 50 percent probability for a hike in September next year and a full hike in October, according to Barclays.
The Norges Bank is also likely to hold its policy rate at 1.5 percent next Thursday and strike a fairly dovish tone. The announcement will be followed by a brief press conference, but Norges Bank will not present any new projections for growth, inflation or the policy rate.
In the U.K., all eyes are likely to be on the third-quarter GDP and Monetary Policy Committee (MPC) minutes.
The official figures released so far suggest that output probably grew by around 0.7 percent, the same as in the second quarter.
"While this might disappoint hopes of a further acceleration, it would still mark the strongest period of growth over a six-month period in more than three years and so would indicate that the recovery is now entrenched," said Capital Economics U.K. economist Samuel Tombs.
In addition, the October MPC minutes will probably show that the committee voted unanimously to keep the policy on hold with bank rate at 0.5 percent and quantitative easing at 375 billion pounds.
There will be two important data releases in Japan next week, both of which should continue to reflect the impact of past yen weakness. The value of exports probably grew at a rapid pace in September. However, the fall in the currency has boosted the import bill as well, keeping the trade balance firmly in the red, according to Marcel Thieliant, economist at Capital Economics.
Thieliant also expects a further small rise in Japan's national CPI inflation to 1.0 percent year-over-year in September, but this should be largely driven by a surge in fresh food prices.
Elsewhere, there will be rate decisions from Mexico, Colombia, Turkey and the Philippines. On Friday, Korea will release third-quarter GDP figures.
Below are entries on the economic calendar for Oct. 21-25. All listed times are EDT.
Note: Asterisks indicate releases from agencies directly or indirectly affected by the government shutdown, which we do not expect to come out on schedule.
Monday
8 a.m. -- Federal Reserve Bank of Chicago President Charles Evans (an FOMC voter this year) discusses economic conditions and monetary policy in a live interview on CNBC's "Squawk Box."
10 a.m. – Existing home sales are expected to fall by 3 percent month-on-month to 5.32 million in September – the third-strongest level of sales this year.
Non-U.S.:
E17 -- European Central Bank Executive Board member Benoit Coeure speaks on security, efficiency and innovation of retail payments in Paris
Japan -- Index of all-industry activity for August
Germany – September PPI
Tuesday
8:30 a.m. – For the September jobs report, which was rescheduled for release on Tuesday, Oct. 22, following the government shutdown, economists expect headline nonfarm payrolls to rise by 180,000, private payrolls to increase by 180,000, and the unemployment rate to hold at 7.3 percent. Elsewhere in the report, economists look for average hourly earnings to rise by 0.2 percent and for average weekly hours to hold steady at 34.5.
Non-U.S.:
Switzerland – September trade balance
Wednesday
8:30 a.m. – Economists look for import prices to rise 0.2 percent monthly in September, following a flat reading for August. Export prices are expected to remain flat in September, after a 0.5 percent decline in the prior month.
9 a.m. – The FHFA Home Price Index likely rose by 0.8 percent in August, following a 1 percent rise in July. This would translate into a year-over-year gain of 8.9 percent.
Non-U.S.:
Germany -- First session of new parliament
UK – MPC minutes, bank rate vote and QE vote
Turkey – October benchmark repo rate, overnight lending rate and overnight borrowing rate
Singapore – September CPI
South Africa – September CPI
Malaysia – September CPI
E17 – "Flash" October consumer confidence index
New Zealand – September trade balance
China -- Flash HSBC manufacturing PMI index for October
Thursday
8:30 a.m. – Initial jobless claims are forecast to fall to 340,000 for the week ending Oct. 19 from 358,000 in the prior week.
8:58 a.m. – Markit Manufacturing PMI for October, preliminary release
*10 a.m. – New home sales likely rose by 0.9 percent monthly to 425,000 in September. August saw a strong 7.9 percent jump, following a sharp 14.1 percent plunge in July. September will probably show a second month of improvement.
Non-U.S.:
E28 -- EU Summit in Brussels (to Oct. 25)
Australia -- RBA Deputy Governor Lowe speaks at an investment conference (Melbourne).
Australia – RBA annual report
Sweden -- Interest rates announcement
Norway -- Interest rates announcement
Philippines -- BSP policy rate
Vietnam – October CPI
France – "Flash" manufacturing/services PMI index for October
Germany – "Flash" manufacturing/services PMI index for October
E17 – "Flash" manufacturing/services PMI index for October
Mexico -- Economic activity index for August
Korea – Q3 GDP
Japan – Nationwide CPI for September
Friday
*8:30 a.m. – Headline durable goods orders probably rose by 1.9 percent in September, up from a paltry 0.1 percent gain in August. September's increase in the headline is largely driven by the transportation sector. In particular, Boeing (NYSE: BA) reported orders for 127 new aircraft last month, sharply up from 16 in the prior month.
9:55 a.m. – Economists anticipate a decline in the final October University of Michigan index of consumer sentiment to 74.0. This would reflect lower stock prices and the effects of the government shutdown.
Non-U.S.:
Colombia -- Overnight lending rate
Mexico – Overnight rate
E17 -- ECB Executive Board member Joerg Asmussen speaks at the Bocconi University in Milan.
Philippines – August total imports
Singapore – September industrial production
Sweden – October consumer confidence
Germany – October IFO business climate index
E17 – September M3
UK – Q3 GDP, preliminary release
Sources: Central banks, European Commission, Reuters, Market News, Capital Economics, Barclays, Bank of America Merrill Lynch
© Copyright IBTimes 2023. All rights reserved.