US Housing Outlook Brightens: Urban Land Institute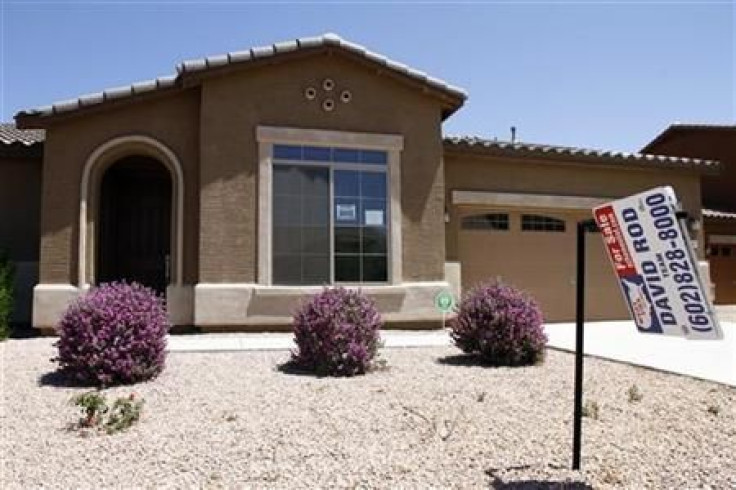 Experts believe 2012 could mark the beginning of a turnaround for the U.S. housing industry, albeit a slow one.
Economists surveyed by the Urban Land Institute, in a report released Wednesday, predicted fairly broad improvements in real estate fundamentals over the next three years, with housing starts nearly doubling from their 2011 levels and home prices rising by 3.5 percent in 2014.
Single-family housing starts, which have been near record lows over the past three years, are projected to reach 500,000 in 2012, 660,000 in 2013, and 800,000 in 2014, according to the ULI, a non-profit education and research institute in Washington, D.C.
The national average home price is expected to stop declining this year, and then rise by 2 percent in 2013 and by 3.5 percent in 2014.
The overhang of foreclosed properties in markets hit hardest by the housing collapse will continue to affect the housing recovery in those markets. However, in general, improved job prospects and strengthening consumer confidence will likely bring buyers back to the housing market.
Economists are calling for the U.S. economy to expand steadily from 2.5 percent this year to 3 percent in 2013 to 3.2 percent by 2014. Meanwhile, the nation's unemployment rate is expected to fall to 8 percent in 2012, 7.5 percent in 2013, and 6.9 percent by 2014.
The U.S. real estate economy has weathered the brunt of the recent financial storm and is poised for significant improvement over the next three years, said ULI head Patrick L. Phillips.
The survey results suggest a marked increase in commercial real estate activity, with total transaction volume expected to rise from $250 billion in 2012 to $312 billion in 2014.
The issuance of commercial-backed mortgage securities, or CBMS, a key source of financing for commercial real estate, is expected to jump from $40 billion in 2012 to $75 billion in 2014. That's a considerable increase from the recession's low point of $3 billion in 2009.
Total returns for equity real estate investment trusts, or REITs, are expected to come in at 10 percent in 2012, 9 percent in 2013 and 8.5 percent in 2014, a sharp decrease from the surging REIT returns of 28 percent in both 2009 and 2010, but settling closer to the more sustainable level seen in 2011.
Total returns for institutional-quality real estate assets, as measured by the National Council of Real Estate Investment Fiduciaries Property Index, have also been strong over the past two years and these returns are expected to remain healthy, providing returns of 11 percent in 2012, 9.5 percent in 2013, and 8.5 percent in 2014.
Commercial real estate returns for institutional quality and REIT assets have performed very well in recent years, and this performance is expected to remain strong but trend lower over the next three years, said Dean Schwanke, executive director of the ULI Center for Capital Markets and Real Estate.
© Copyright IBTimes 2023. All rights reserved.