US Imposes Sanctions On Members Of Hezbollah's Nigeria-Based 'Foreign Relations Department'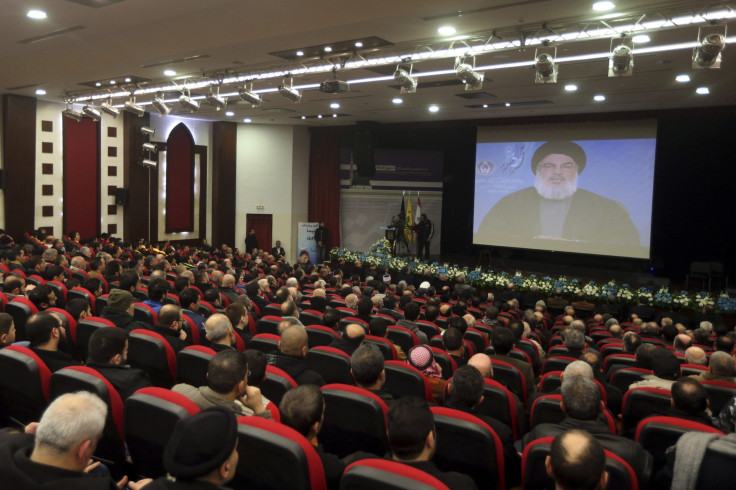 The U.S. government imposed sanctions on Hezbollah members and assets on Thursday -- but these sanctions did not hit the Shiite extremist organization in Lebanon, where it is based, or even in the Middle East. They were levied on three Hezbollah figures, an amusement park and a supermarket based in Nigeria, showing the vast reach of the Iran-backed group. Mustapha Fawaz, Fouzi Fawaz and Abdallah Tahini, all born in Lebanon, are accused of being part of the group's "Foreign Relations Department" in the Nigerian capital Abuja.
Hezbollah is designated as a terrorist group by the U.S., while the European Union and the United Nations consider only the group's armed wing, not its political branch, a terrorist organization. Hezbollah has operated in at least 45 nations, 11 of which are in Africa, according to Now Lebanon. It is also considered to be one of the richest groups on the U.S. terrorist list, with an estimated $500 million in financial assets.
"We will track Hezbollah's illicit activities to all corners of the earth," acting undersecretary Secretary for Terrorism and Financial Intelligence Adam J. Szubin said in a statement released Thursday. "Together with our international partners, we are tirelessly working to dismantle Hezbollah's financial apparatus. Wherever this terrorist group may seek to raise funds, we will target and expose its activity."
Nigeria is home to a small Shiite Lebanese population, many of whom emigrated in search of work in the mid-1900s, according to Augustus Richard Norton's book "Hezbollah."
Roughly 5 million Shiites living in Nigeria support the Islamic Movement in Nigeria or IMN, an organization reportedly funded by Iran that sent fighters to be trained there after the 1979 Iranian revolution, according to Dawit Giorgis, a visiting fellow at Foundation for Defense of Democracies. The group operates the same way as Hezbollah, one of Iran's biggest proxies.
In 2013, Nigerian authorities arrested four Lebanese nationals accused of working with Hezbollah after they uncovered an armory in Kano they claimed belonged to the organization. The weapons were allegedly intended to be used in an attack against "Israeli and Western interests," Nigerian State Security officials told BBC.
Mustapha Fawaz was among the men detained and reportedly confirmed that Hezbollah had a cell in the country. He also reportedly gave Nigerian officials names of several other Hezbollah members based in the country.
The Fawaz brothers, who have citizenship in Lebanon, Nigeria and Sierra Leone, own Amigo Supermarket and Wonderland Amusement Park and Resort in Nigeria. But according to the statement announcing U.S. sanctions, they are really running a Hezbollah front.
"The FRD [Foreign Relations Department of Hezbollah] claims to be in charge of "community relations;" but the primary goal of the FRD in Nigeria is to scout recruits for Hezbollah's military units, as well as to create and support Hezbollah's terrorist infrastructure for its operational units in Africa and globally."
All three men were accused of working with the FRD. Tahini's responsibilities included, according to the U.S. Treasury, recruiting and supporting Hezbollah's African networks.
The U.S. Treasury statement did not mention any link or conflict between the Shiite Hezbollah branch and Nigeria-based Sunni militant group Boko Haram, which is most active in the country's northern states, Chad, Niger and northern Cameroon. There have been more than 18,000 Boko Haram-related deaths in Nigeria since 2011, according to the Council on Foreign Relations.
© Copyright IBTimes 2023. All rights reserved.
FOLLOW MORE IBT NEWS ON THE BELOW CHANNELS