US Initial Jobless Claims Rise To 382,000 - Higher Than Expected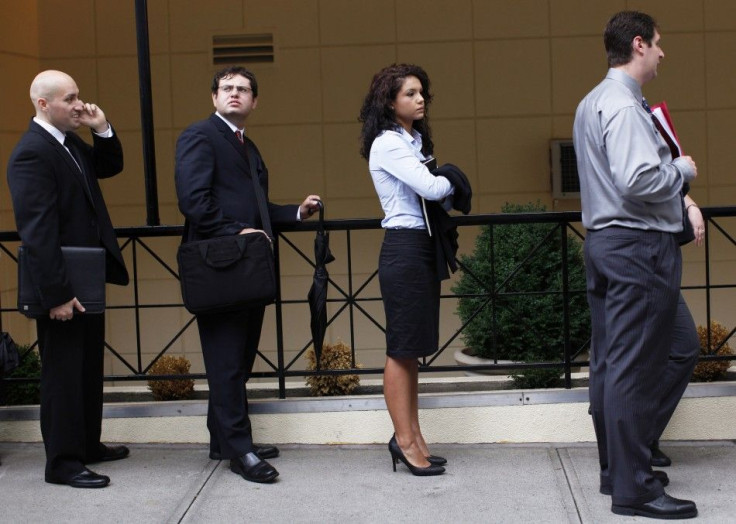 More Americans than forecast filed applications for new jobless benefits last week, the Labor Dept. said Thursday, suggesting that the labor market is barely healing.
In the week ending last Saturday, applications for unemployment insurance payments rose by 15,000 to 382,000, higher than the upwardly revised figure from the prior week. That's the biggest gain in almost two months. Economists polled by Reuters had forecast claims would edge up to 370,000 last week.
A Labor Dept. official said Tropical Storm Isaac, which drenched parts of the country, accounted for about 9,000 of the claims filed last week, Reuters reports. The number is unadjusted.
The four-week moving average, which normally provides a better indication of the underlying trend in labor markets than the weekly number of jobless claims, increased by 3,250 to 375,000, the highest in almost two months, for first-time benefit applicants.
The number of people filing for benefits after an initial week of aid dropped by 49,000, to 3.282 million, in the week ending Sept. 1. The continuing claims figure does not include the number of Americans receiving extended benefits under federal programs.
Those who've used up their traditional benefits and are now collecting emergency and extended payments decreased by about 41,000 to 2.23 million in the week ended Aug. 25.
The unemployment rate among people eligible for benefits, which tends to track the jobless rate, held at 2.6 percent, where it's been since the week ended March 17.
Job gains are of great importance, because they lead to income growth, and that supports consumer spending, which accounts for more than 70 percent of the U.S. economy.
August's jobs report showed that employers added 96,000 jobs in the month, a figure that was much lower than the 125,000 jobs economists had called for. The unemployment rate fell to 8.1 percent, from 8.3 percent in July, as more people gave up looking for work.
© Copyright IBTimes 2023. All rights reserved.