US Launches Investigation Into Venezuelan Oil Giant PdVSA Over Corruption Allegations: Report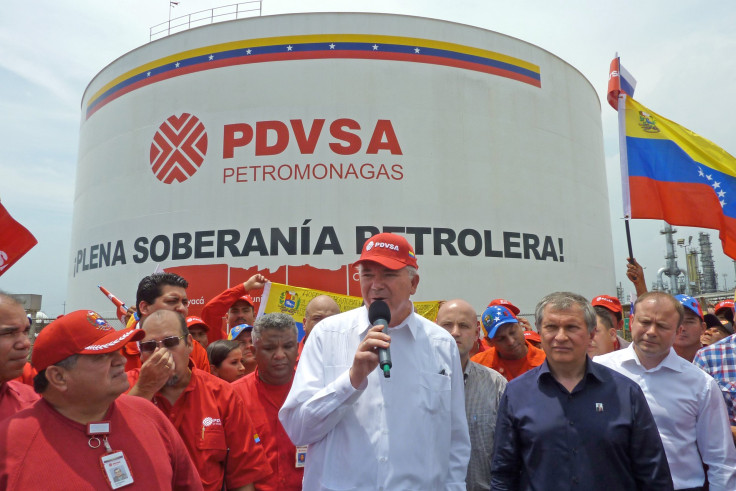 U.S. officials have launched an investigation to find out if Venezuela's leaders used Petróleos de Venezuela (PdVSA), a state-owned oil and natural gas company, to embezzle billions of dollars through several schemes and kickbacks, the Wall Street Journal reported, citing sources familiar with the matter. The investigation comes despite Venezuelan officials repeatedly dismissing graft allegations as false claims from opposition parties working with the U.S. and other "foreign enemies" to overthrow the government.
The Journal report said that the authorities are also investigating if PdVSA and its foreign bank accounts were used for other illegal purposes, like black-market currency schemes and drug money laundering. No charges have been made public in the matter yet and the Journal stated there was a possibility of no charges being filed. Law enforcement officials in New York are reportedly talking to nearly six former senior officials to investigate the corruption allegations and are hoping to get cooperation from former Venezuelan energy minister Rafael Ramírez, who was ousted as president of PdVSA last year.
The Journal reported that earlier this month, a meeting to share witnesses and evidence, and to coordinate action, was held in Washington and it was attended in person or via teleconference by federal prosecutors from New York, Washington, Missouri and Texas. Officials from the Department of Homeland Security, the Drug Enforcement Administration, the Federal Bureau of Investigation and other agencies were also reportedly present at the meeting.
In 2006, the directors of a Spanish construction company secured a meeting with Ramírez to discuss plans to bid on an electric-power project by PdVSA. However, they were received by Diego Salazar, Ramírez's cousin, who asked them to pay at least $150 million in kickbacks to be in the race, or "return to the airport." The report added that while the Spanish company officials didn't want the bid after the incident, several others were willing to pay.
The Journal report added that under Ramírez's leadership, PdVSA transformed into an entity supporting former President Hugo Chávez's socialist revolution from being one of the world's most efficient oil companies. Sources who know Ramírez, currently Venezuela's ambassador to the United Nations, told the Journal that he has collected massive amounts of wealth.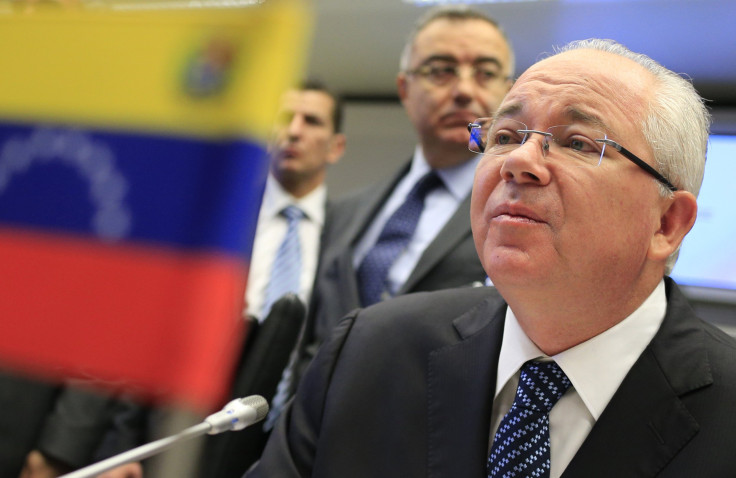 In March, the U.S. Treasury's Financial Crimes Enforcement Network (FinCEN) said that a bank called Banca Privada d' Andorra (BPA) in Andorra, which lies between Spain and France, was being used as a hub for money-laundering by Venezuelan officials, and Russian and Chinese mobsters. The agency said that the bank had helped launder over $4 billion from Venezuela, of which $2 billion was "siphoned" from PdVSA. Andorran and Spanish authorities seized control over the bank and its Spanish counterpart, Banco Madrid, following the finding.
The report added that Ramírez, Salazar and others, who did business with PdVSA, are being investigated by Spanish authorities for possible money laundering. Controlling shareholders of BPA, meanwhile, sued FinCEN in Washington saying that there was no "legal or evidentiary basis to justify closing the bank."
In May, Andorran authorities reportedly made an extensive document for the U.S. Justice Department and Venezuelan judicial authorities, asking them to help continue the probe into the BPA. The document, reviewed by the Journal, revealed suspicious transactions and Andorran authorities asked U.S. authorities to list out information on over a dozen people and companies, along with senior bankers from Venezuela, former officials from PdVSA, and the joint ventures that the oil giant had with foreign counterparts. The document also said that Salazar's bank accounts in Andorra received hundreds of millions of dollars from many shell companies in Panama, Belize and the British Virgin Islands. The Journal cited the document to say that the money "presumably has a criminal origin in political corruption." Salazar once allegedly bribed the Venezuelan police with $80,000 to ignore suspicious transactions.
The report alleged that in March 2012, Ramírez ordered PdVSA to take a bolivar-denominated credit line worth 17.9 billion bolivars, which was to be repaid in dollars, from a local firm that had hired one of his close acquaintances. The value of the credit line at the time of the loan was $4.16 billion with the exchange rate at 4.3 bolivars per dollar. But in a parallel market, the bolivars could be got for 9.3 per dollar. The lender could have obtained the loan for $1.92 billion, making a profit of over $2 billion. Investigators from Andorra had reportedly claimed that the loan was a "covert" foreign exchange deal, which helped his acquaintance make a commission of at least $70 million.
"I can tell you that there was a generalized system of corruption at the company," a former PdVSA executive told the Journal, adding that investigators in New York "have everything—contracts and memos and emails."
© Copyright IBTimes 2023. All rights reserved.