US Private Sector Adds 158K Jobs; Claims Fall, Productivity Rise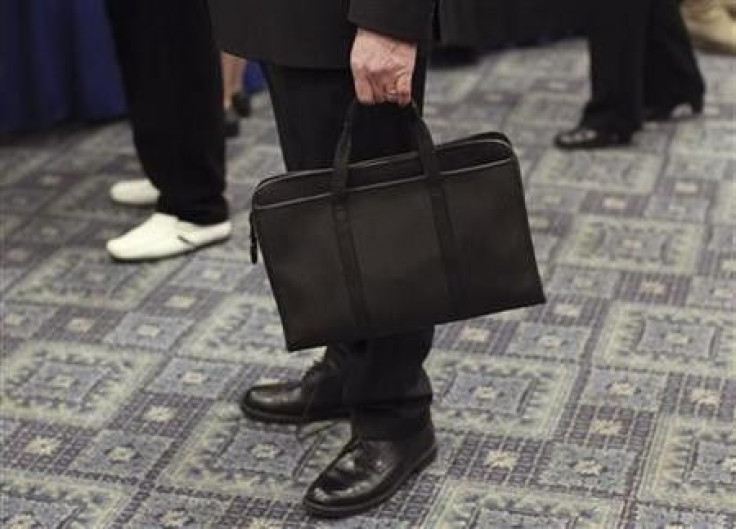 The U.S. private sector created a better-than-expected 158,000 jobs in October, while the number of Americans filing for initial unemployment benefits fell last week and productivity rose about as much as expected.
A day after the firm sharply lowered its original count for September, ADP and Macroeconomic Advisors, working now with Moody's Analytics, said the service sector once again had a big month for job creation.
ADP said 158,000 private-sector jobs were created in October, with service-providing jobs accounting for 144,000 positions and goods-producing jobs responsible for 14,000 new jobs. Economists had forecast October's report would show a gain of 135,000 jobs, according to a Thomson Reuters poll.
"Businesses are adding consistently to their payrolls. October's job gains were in line with the average monthly gains of the past two years, with sturdy, albeit less than stellar growth, across most industries and company sizes. Businesses have turned more cautious in recent months, but that has yet to impact their hiring and firing decisions," said Mark Zandi, chief economist of Moody's Analytics, in a statement.
This was the first release after ADP adopted a methodology, including increasing the sample size.
ADP halved September's increase on Wednesday to 88,200 new jobs from an initially reported 162,000. But that number was changed again Thursday, revised mildly upward to 114,000, close to the government's number for the same month.
One change in recent trends was that large businesses were the leading job-creators, accounting for 81,000 of the new positions.
"Recent changes to the way the ADP calculates its measure of employment means it now has an even closer historical relationship with the official payroll data," Paul Dales, senior U.S. economist at Capital Economics, said in a note.
Economists use the ADP data to fine-tune their forecasts for Friday's official jobs report, but the old ADP data appeared to overstate the recent strength of employment gains.
Employers are expected to have added 125,000 jobs to their payrolls in October, up from 114,000 in September, according to economists surveyed by Thomson Reuters. The politically-sensitive unemployment rate is forecast to tick up a tenth of a percentage point to 7.9 percent in October after a dramatic 0.3 percentage point fall in the prior month.
"What really matters is whether it [ADP report] is a more accurate real-time predictor of the initial payroll estimate," Dales said. 'In that regard, only time will tell."
Elsewhere in the economy, initial jobless claims fell by 9,000 to a seasonally adjusted 363,000 in the week of Oct. 21-27, the Labor Department said Thursday. That was lower than the 370,000 claims economists had projected.
New Jersey and Washington, D.C., did not turn in data due to the superstorm Sandy, which hit the Northeast earlier this week, according to Reuters. While the storm could lead to volatility in jobless claims over the coming weeks, there were no signs that the storm had any impact on last week's data.
The four-week moving average for new claims, a well-regarded measure of labor market trends, fell 1,500 to 367,250. Economists generally think a reading below 400,000 points to an increase in employment.
A separate report showed U.S. nonfarm productivity, which measures hourly output per worker, increased at a 1.9 percent annual rate in the third quarter and matched the second quarter's rise.
Over the past year, productivity has risen just 1.5 percent, which remains low by U.S. standards. Weaker productivity can be a hopeful sign for job creation. It often means companies can't squeeze much more output from their staffs and must hire to meet demand.
© Copyright IBTimes 2023. All rights reserved.