US Q3 GDP Revised Up To 3.6% From 2.8% On Higher Inventory; Initial Jobless Claims Fall For 3rd Straight Week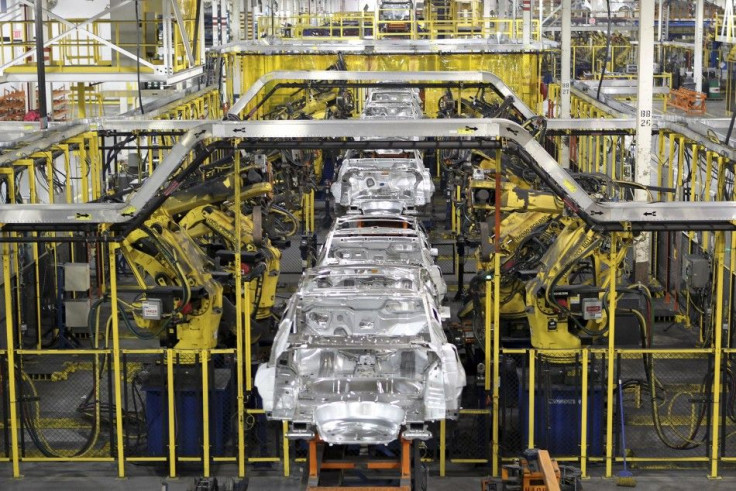 The U.S. economy grew at a 3.6 percent rate in the third quarter, the Commerce Department said Thursday, revising up its initial estimate of a 2.8 percent increase in the nation's economic performance.
The result, boosted by the biggest increase in inventories since early 1998, is better than analysts' expectation of a 3 percent gain and raises the possibility that the Federal Reserve could cut the stimulus it provides to the economy as early as this month.
"The acceleration in real GDP growth in the third quarter primarily reflected an acceleration in private inventory investment, a deceleration in imports, and an acceleration in state and local government spending that were partly offset by decelerations in exports, in PCE, and in nonresidential fixed investment," the Commerce Department said in a statement.
Consumer spending, which accounts for 70 percent of the U.S. economy, was trimmed from 1.5 percent to 1.4 percent, the smallest gain since the fourth quarter of 2009.
The growth rate of inventories was revised up to $116.5 billion from a preliminary estimate of $86 million. Stockpiles added 1.68 percentage points to GDP last quarter, double the initial estimate and the biggest contribution since the end of 2011.
The fourth quarter, however, could see a sharp pullback in growth if companies stockpile goods at a slower rate as expected.
A separate report showed the number of new applications for unemployment benefits fell by 23,000 to 298,000 in the week ended Nov. 30, the Labor Department said Thursday. The four-week moving average, a less volatile gauge, declined by 10,750 to 322,250.
© Copyright IBTimes 2023. All rights reserved.