US Researchers Developing Blood Test To Detect Early Signs Of Alzheimer's Disease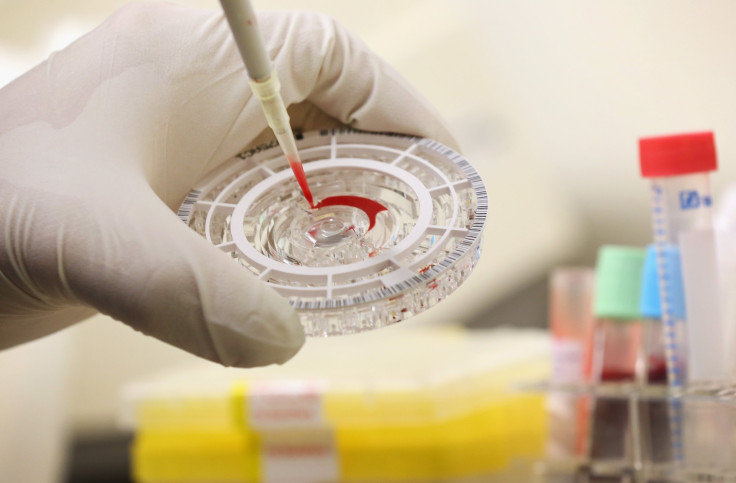 U.S. researchers say they are close to developing a blood test that could detect early signs of Alzheimer's disease in patients. The tests would allow physicians to start prescribing treatments before the disease advanced, helping patients stave off or slow down the effects of the illness.
"There are significant benefits to early disease detection, because we know now that many of the same conditions that lead to vascular disease are also significant risk factors for Alzheimer's," Robert Nagele, a professor at the Rowan University School of Osteopathic Medicine in Stratford, New Jersey, said in a statement. Diabetes, high cholesterol, high blood pressure, stroke and being overweight can all threaten a person's vascular health, in turn raising the risk of Alzheimer's and other diseases.
Nagele presented his team's blood test research Sunday in Orlando, Florida. Their research focuses on using autoantibodies -- proteins produced by the body's immune system -- as blood-based biomarkers that can accurately detect the presence of Alzheimer's and determine its stage of development. He said he hopes the tests will encourage patients to make healthy lifestyle choices while there's still time to make a difference.
"People found to have preclinical disease can take steps to improve their vascular health, including watching their diet, exercising and managing any weight and blood pressure issues," Nagele said.
Alzheimer's, which affects around 5.3 million Americans, is among the top 10 causes of death in the United States. The disease is a type of dementia that causes memory loss and changes in behavior, particularly in adults 65 and older. Symptoms usually develop slowly but can rapidly advance over time, and some patients eventually lose the ability to feed and clean themselves, or even breathe normally.
Yet research on Alzheimer's is relatively new: About 90 percent of what we know about the disease was discovered in the past 15 years, according to the Alzheimer's Association, a nonprofit health organization. In September, a team of researchers from Trinity College Dublin said they had discovered a link between high stress levels and the development of Alzheimer's.
The U.S. Food and Drug Administration has yet to approve any definitive blood tests for detecting early signs of Alzheimer's. Nagele and his team say they're hoping to fill that gap.
"As osteopathic physicians, we constantly tell patients that a healthy lifestyle is the best medicine for preventing disease. We also know that many people tune out messages about nutrition and exercise until a health crisis gets their attention," Jennifer Caudle, assistant professor of family medicine at Rowan University, said in a statement. "I can't think of a single patient who wouldn't take steps to prevent the progression of Alzheimer's if they could directly affect their prognosis."
The blood test developed by Nagele has also shown promise in detecting early signs of Parkinson's disease, multiple sclerosis and breast cancer, the researchers said.
© Copyright IBTimes 2023. All rights reserved.