U.S. Stock Futures Edge Higher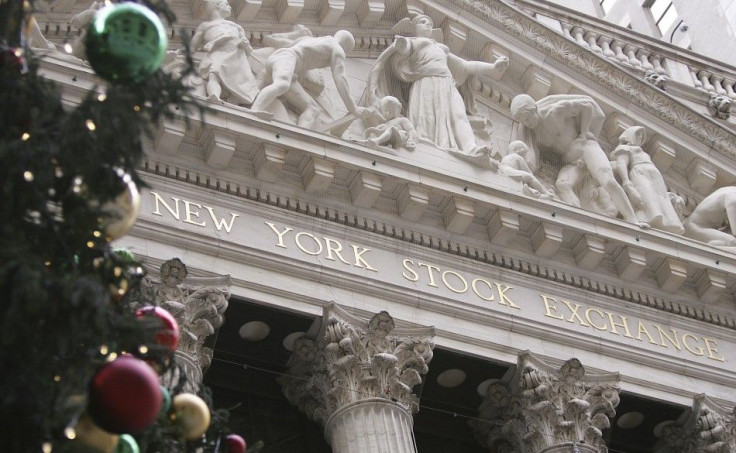 (REUTERS) -- Stock index futures edged higher on Monday, after stocks posted their best week in a month as the euro zone debt crisis and the economy showed signs of stabilizing.
Euro zone finance ministers will decide Monday what terms of a Greek debt restructuring they are ready to accept for a second bailout package after private creditors said they could not improve their offer.
U.S. stocks posted their best week in a month and are up nearly 5 percent this year, with investors particularly emboldened by a turnaround in U.S. banking stocks that have helped lead the rally after an abysmal 2011.
It has had a positive tone since the year began. The turn in the financial stocks has provided a good underpinning for the market, said Rick Meckler, president of investment firm LibertyView Capital Management in New York.
What you're really starting to see is a decrease in volatility and a market where individual stock earnings are staring to become more important and the correlation is starting to decrease for all stocks.
S&P 500 futures rose 0.6 point and were above fair value, a formula that evaluates pricing by taking into account interest rates, dividends and time to expiration on the contract. Dow Jones industrial average futures were up 34 points, and Nasdaq 100 futures added 6.25 points.
Halliburton Co (HAL.N), the world's second-largest oilfield services company, posted quarterly profit that beat analysts' estimates, helped by improved activity in North America.
Among other companies due to report, Texas Instruments Inc (TXN.O) is expected to post weak fourth-quarter results due to soft demand. Since the company has already warned that the fourth quarter would be weak, the focus will be on its outlook.
The fourth-quarter earnings season has not been as good as previous ones. Of about 70 companies in the S&P 500 that have reported earnings so far, 60 percent exceeded estimates, according to Thomson Reuters data.
CSX Corp (CSX.N), the No. 2 U.S. railroad operator, is seen posting higher profit, driven by auto and metals shipments.
U.S. gas producer Apache Corp (APA.N) plans to buy private Cordillera Energy Partners III in a cash-and-stock deal valued at $2.85 billion to expand its acreage of oil and petroleum liquid fields.
For the week, the Dow rose 2.4 percent and the S&P 500 gained 2 percent.
© Copyright Thomson Reuters 2023. All rights reserved.