US Stock Futures Point To Higher Open As Reports Suggest House Speaker John Boehner Is Open To Working With Democrats To Resolve Debt Celing Crisis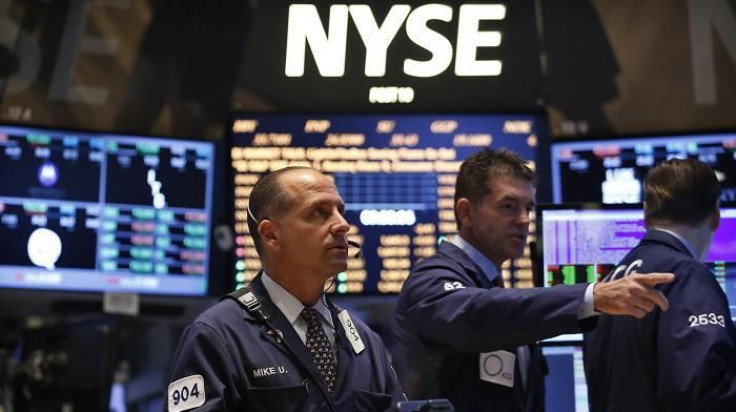 U.S. stock index futures point to a higher open on Wall Street after media reports on Thursday said that House Speaker John Boehner is considering working with Democrats to work out a deal to raise the U.S. debt ceiling before its Oct. 17 deadline, even as the partial government shutdown enters its fourth day.
Futures on the Dow Jones Industrial Average were flat while futures on the Standard & Poor's 500 Index were up 0.28 percent and those on the Nasdaq 100 Index were up 0.15 percent.
Reports emerged Thursday that Speaker Boehner isn't in favor of letting the nation default on its debt, and that he had told some Republicans that he would be ready to work with Democrats to pass the measure to increase the debt limit. But, if Boehner allows bringing in the measure to increase the debt ceiling to the House floor, he'll be breaking the Hastert rule, which states that a bill that lacks a clear Republican majority won't be introduced in the House.
Boehner's spokesman, Michael Steel, said in an emailed statement to the Washington Post that there won't be an unconditional surrender either.
"Speaker Boehner has always said that the United States will not default on its debt, but if we're going to raise the debt limit, we need to deal with the drivers of our debt and deficits," Steel said, in the email. "That's why we need a bill with cuts and reforms to get our economy moving again."
The Treasury Department on Thursday warned that a failure to raise the debt ceiling before Oct.17 could have "catastrophic" effects on the U.S. and world economies.
"Credit markets could freeze, the value of the dollar could plummet, U.S. interest rates could skyrocket, the negative spillovers could reverberate around the world, and there might be a financial crisis and recession that could echo the events of 2008 or worse," the report said, according to MarketWatch.
Meanwhile, the political deadlock over funding the U.S. budget appeared to continue for the fourth day on Friday and there were no signs of either Democrats or Republicans yielding over the issue, indicating that the shutdown could last longer than was originally expected.
Markets in Europe and Asia were mostly subdued on Friday, apparently affected by the developments in the U.S. over its federal budget and the debt ceiling. The Stoxx Europe 600, London's FTSE 100 and Germany's DAX-30 were all trading flat, while France's CAC-40 was trading up 0.47 percent.
Japan's Nikkei ended down 0.94 percent, while Australia's S&P/ASX 200 lost 0.51 percent. Hong Kong's Hang Seng Index closed down 0.33 percent, South Korea's KOSPI Composite index lost 0.13 percent. India's BSE Sensex was trading up 0.13 percent in late-afternoon trade. China's Shanghai Composite index was closed for the week on account of national holidays.
© Copyright IBTimes 2023. All rights reserved.