US Stock Futures Point To Higher Opening Wednesday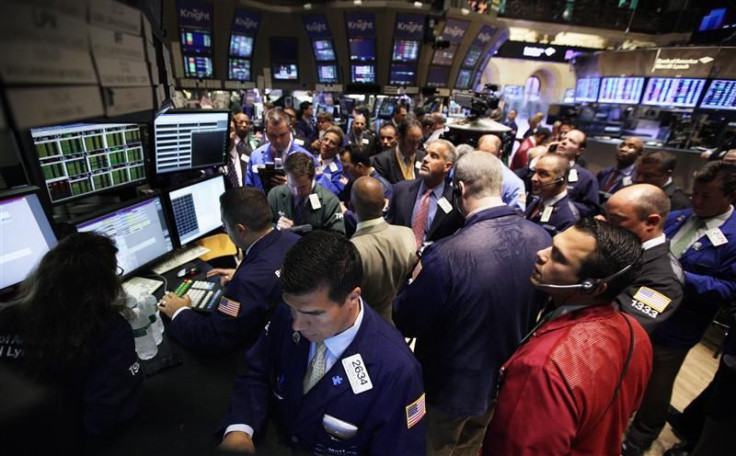 Futures on the major U.S. indices point to a higher opening Wednesday ahead of a report on the Federal Reserve's Beige Book and the European Central Bank's (ECB) monthly rate-setting meeting.
Futures on the S&P 500 are up 0.50 percent and Nasdaq 100 futures are up 0.85 percent. Futures on the Dow Jones Industrial Average are up 0.70 percent.
Investors are likely to focus on the Beige Book, to be published later Wednesday. The Beige Book, more formally known as the Summary of Commentary on Current Economic Conditions, is a snapshot of anecdotes collected from businesses and economists throughout the country; it is a report the Fed publishes eight times a year about current economic conditions in each of the 12 Federal districts in the United States. It offers a snapshot view of the country's economic trends and challenges.
Investor confidence could also be affected by anticipation of the European Central Bank's meeting on Wednesday, which is expected to make an announcement about a rate decision to stimulate growth and ease economic concerns in the euro zone.
On Tuesday, the U.S. markets were up as investor sentiment was boosted by positive economic data. The Institute for Supply Management's (ISM) non-manufacturing purchasing managers index (PMI) rose to 53.7 in May from 53.5 in April. The Dow Jones industrial average rose 0.22 percent, the S&P 500 Index climbed 0.57 percent and the Nasdaq Composite Index advanced 0.66 percent.
All the major European indices were in the green following growing confidence among market players as G7 finance ministers had a teleconference Tuesday in which they promised to work jointly to sort out the economic concerns in Spain and Greece. London's FTSE 100 advanced by 69.93 points, Germany's DAX 30 Index rose by 86.77 points and France's CAC 40 was up by 42.28 points.
Asian markets rose Wednesday amid positive economic data from the U.S. and G7 finance ministers' decision to work closely together to tackle the euro zone economic crisis. Market confidence was also boosted by anticipation that China would cut interest rates this month to regain growth momentum.
© Copyright IBTimes 2023. All rights reserved.