US Stock Futures Signal Higher Open Ahead Of GDP Data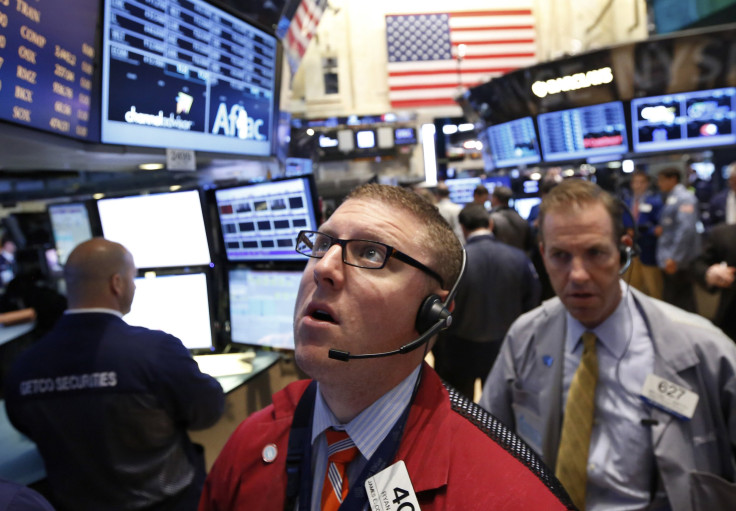 U.S. stock index futures point to a higher open Wednesday, ahead of the publication of the Commerce Department's Gross Domestic Product, or GDP, data.
Futures on the Dow Jones Industrial Average were up 0.14 percent, futures on the Standard & Poor's 500 Index were up 0.23 percent and those on the Nasdaq 100 Index were up 0.27 percent.
The Commerce Department will release the final estimate of the first quarter GDP, which measures the annualized change in the inflation-adjusted value of all goods and services produced by the economy in that quarter, at 8:30 a.m. EDT.
Analysts at Credit Agricole estimate the world's largest economy to have expanded at 2.2 percent during the January-March quarter, up from 0.4 percent recorded in the final quarter of 2012. The second estimate of the first quarter GDP reported in May showed that the economy expanded 2.4 percent.
"Consumer spending on services is likely to be revised lower and business investment in structures was a bit more negative than estimated last month. These downside revisions will be partly offset by softer imports," a note from Credit Agricole said.
European markets advanced for a second straight session on Wednesday as better-than-expected reports from the U.S. on durable goods orders, new home sales, and consumer confidence, helped investor sentiment.
London FTSE 100 was trading up 0.86 percent, Germany's DAX-30 gained 1.22 percent, and France's CAC-40 surged 1.46 percent.
Meanwhile, economic releases from Europe showed that Germany's GfK forward-looking consumer climate index rose to 6.8 for July -- its highest level in nearly six years -- up from 6.5 points, reported in June.
On the other hand, data released by the French National Institute for Statistics and Economic Studies showed that the country's economy contracted 0.2 percent in the first quarter of 2013, after contracting 0.2 percent in the previous quarter, confirming that the euro zone's second-largest economy entered recession at the start of the year.
Asian markets mostly advanced on Wednesday, tracking overnight gains from Wall Street. However, China's Shanghai Composite index declined for a sixth straight session despite assurances from the People's Bank of China that it would address the liquidity crunch.
Hong Kong's Hang Seng surged to end the day up 2.43 percent. South Korea's KOSPI advanced 0.16 percent while Australia's S&P/ASX surged 1.37 percent. India's BSE Sensex was trading up 0.20 percent in late-afternoon trade. Japan's benchmark Nikkei 225 ended down 1.04 percent in volatile trade while China's Shanghai Composite fell 0.41 percent.
The Indian rupee continued its dismal run, falling more than 1 percent from Tuesday's close, to yet another record low of 60.34 in intra-day trade on Wednesday.
Gold and silver tumbled to their lowest level since August 2010 during European trade on Wednesday as the U.S. dollar extended gains for a sixth straight session against major counterparts as the U.S. economy shows signs of a sustained recovery.
Spot gold plunged 4.17 percent to $1,224.43 an ounce and silver for immediate delivery tumbled 5.76 percent to $18.43.
"The raft of figures that came out of the U.S. all pointed to a stronger growth pattern, which pushed the U.S. dollar higher," David Lennox, an analyst at Fat Prophets, Sydney, told Bloomberg. "That's two nails in the coffin for gold: a stronger U.S. dollar and expectations that quantitative easing will be scaled back."
© Copyright IBTimes 2023. All rights reserved.