US Stock Futures Signal Higher Open On Thursday Ahead Of Jobless Claims Data, ECB Rate Decision Remains In Focus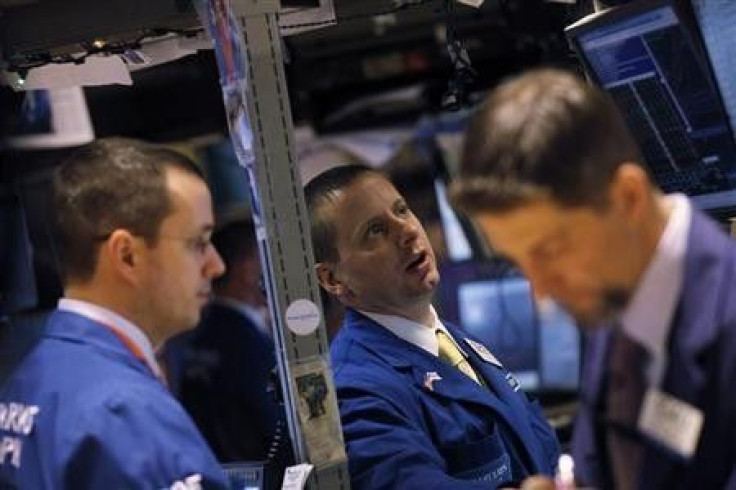 U.S. stock index futures point to a higher open Thursday as investors await the European Central Bank, or ECB's, policy decision meeting and the U.S. Labor Department's weekly jobless claims data.
Futures on the Dow Jones Industrial Average were up 0.19 percent while futures on the Standard & Poor's 500 Index were up 0.33 percent and those on the Nasdaq 100 Index were up 0.23 percent.
Ahead of Friday's May nonfarm payrolls report, the Department of Labor is due to release, at 8:30 a.m. EDT, the initial jobless claims report, which measures the number of individuals who filed for unemployment insurance for the first time last week. Economists polled by Reuters predict that claims are likely to decline to 345,000 for the week ending June 1, from 354,000 in the previous week.
The release of the U.S. jobs data also coincides with the beginning of the ECB press conference where the region's monetary policy and economic outlook will be discussed.
European stock markets were trading flat as investors opted for caution ahead of interest rate decisions from the ECB and Bank of England, or BOE, early Thursday. However, both central banks are expected to keep the main benchmark rates unchanged at 0.50 percent. London's FTSE 100 was up 0.04 percent, Germany's DAX-30 gained 0.04 percent, while France's CAC-40 rose 0.27 percent.
The ECB cut its main interest rate by 25 basis points to 0.50 percent in its May 2013 review, its first rate cut in 10 months. A slight improvement in the business confidence indices and better-than-expected PMI readings from across the region in May lowered the pressure on the ECB to reduce the benchmark rates on Thursday.
"We won't see any changes on the policy rates," Nick Kounis, economist at ABN Amro, told Reuters. "If data were to disappoint going forward, then a refi rate cut becomes an option."
Earlier, Asian stock markets plunged to fresh lows in 2013 as sentiment was weighed down following weaker-than-expected U.S. private employment and factory output data released on Wednesday and fears over the future of the Fed's massive stimulus program.
Japan's benchmark Nikkei index ended down 0.85 percent, Hong Kong's Hang Seng fell 1.05 percent and South Korea's KOSPI slumped 1.52 percent, while India's BSE Sensex was trading flat, down 0.06 percent in late afternoon trade.
© Copyright IBTimes 2023. All rights reserved.