US Stock Futures Signal Slightly Higher Open Ahead Of Import Price, Consumer Sentiment Index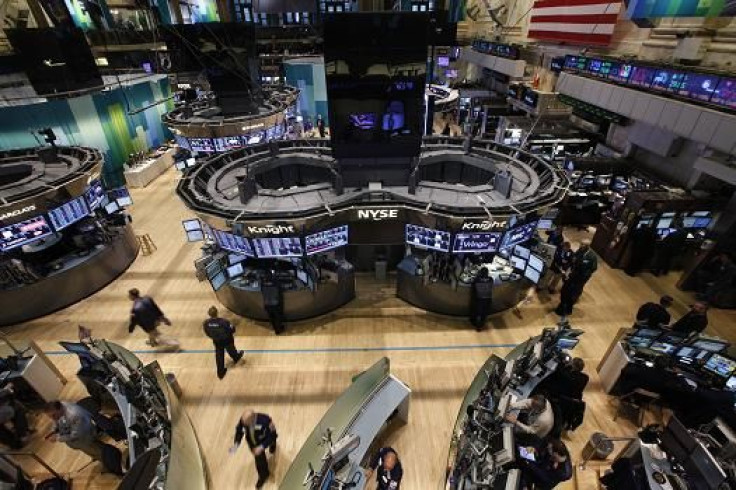 The U.S. stock index futures point to a slightly higher open Friday ahead of the Labor Department's import price index and the University of Michigan's index of consumer sentiment.
The futures on the Dow Jones Industrial Average were up 0.02 percent, the futures on the Standard & Poor's 500 Index were up 0.06 percent and those on the Nasdaq 100 Index were up 0.16 percent.
The Labor Department will report the import price index, which measures the change in the price of imported goods and services purchased domestically, Friday. The index is expected to remain at 0 percent in October, up from a 1.1 percent increase in September.
The University of Michigan's index of consumer sentiment will also be reported Friday. The preliminary index for November, which rates the relative level of current and future economic conditions, is expected to rise to 83, up from 82.6 in October.
On Thursday, the U.S. stocks fell as investor confidence was weighed down by the concern that President Barack Obama will face the colossal task of resolving the looming fiscal cliff. Following the projection of Democrats controlling the Senate and Republicans retaining the House of Representatives, the U.S. Congress is expected to be divided, which will present a challenge to Obama while pushing for the economic reforms.
According to the data released Thursday by the Labor Department, the initial jobless claims fell to 355,000 in the week ending Nov.3, down from 363,000 in the previous week. Meanwhile, according to the data reported Thursday by the Bureau of Economic Analysis, the trade deficit rose to $41.5 billion in September from $44.2 billion in August.
The Dow Jones Industrial Average fell 0.94 percent, the S&P 500 Index was down 1.22 percent and the Nasdaq Composite Index declined 1.42 percent.
Most European markets fell Friday as investor sentiment turned negative with the revival of concerns that there will be more time needed for releasing the next tranche of bailout package from the European Central Bank to Greece.
London's FTSE 100 was up 3.45 points, Germany's DAX 30 index fell 16.14 points and France's CAC 40 declined 9.14 points.
Asian stocks fell Friday following global cues. Hong Kong's Hang Seng Index fell 191.08 points, Japan's Nikkei was down 79.55 points and India's BSE Sensex declined 86.63 points.
© Copyright IBTimes 2023. All rights reserved.