U.S. Stocks Down After Mixed Jobs Data, Gains from EU Hope Slip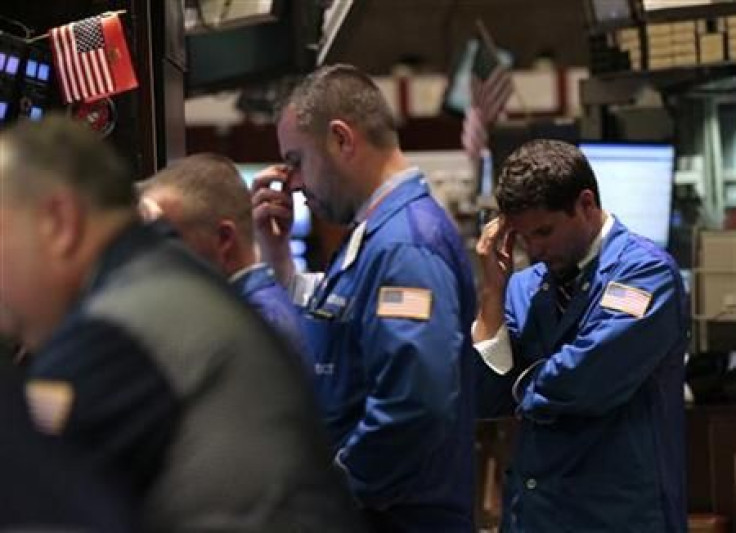 U.S. stocks opened slightly down after the release of mixed U.S. jobs data.
The S&P 500 Index declined 0.48 percent to trade at 1,118.60, the Dow Jones Industrial Average fell 0.37 percent to trade at 10,768.41, and the Nasdaq 100 dropped 0.59 percent.
Two U.S. jobs data were released before Wednesday's U.S. session opening.
At 7:30 a.m. ET, global outplace firm Challenger, Gray & Christmas Inc. reported that U.S. employers announced plans to cut 115,730 jobs in September, which is 126 percent higher than August's figure and the highest in over two years.
At 8:15 a.m. ET, business outsourcing firm ADP reported that private-sector employment increased by 91,000 in September, which beat analyst expectations, although the pace of gains is still too low to meaningfully lower the U.S. unemployment rate.
At 10:00 a.m. ET, the Institute for Supply Management will release its closely-watched non-manufacturing PMI report.
U.S. stocks and the euro currency gave back some of the gains made late on Tuesday after Financial Times reported that Eurozone authorities are discussing ways to recapitalized European banks.
The soundness of European banks is a grave concern because the European debt crisis threatens to inflict steep losses on their holdings of peripheral Eurozone government debt.
Jeremy Batstone-Carr, strategist at Charles Stanley, was one of the analysts who was skeptical of how much recapitalizing banks alone would do to solve the ongoing Eurozone crisis.
"This rally may not last… We need a strategy for resolving the sovereign debt crisis in the euro zone… Until we get answers, the market can stay cheap. Economic authorities in Europe have continually failed to come up with a robust policy," he told Reuters.
© Copyright IBTimes 2023. All rights reserved.