US stocks open lower ahead of Bernanke Testimony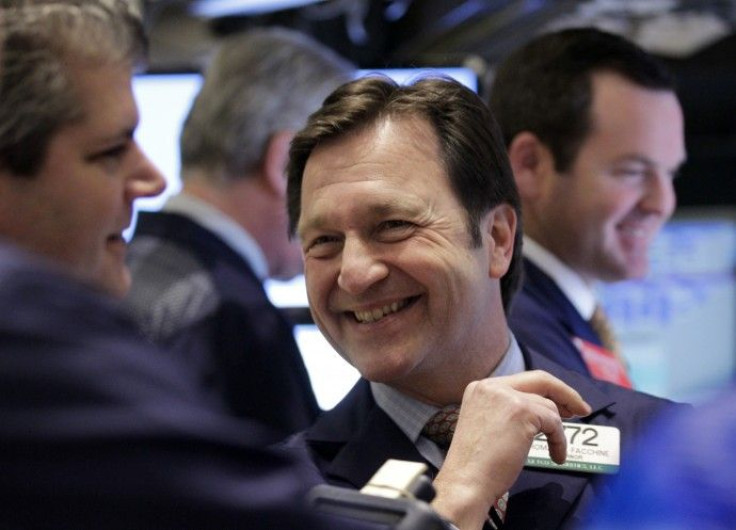 U.S. stocks opened modestly lower on Wednesday as investors await comments from Federal Reserve Chairman Ben Bernanke on the economic outlook and monetary policy.
The S&P 500 Index declined 2.89 points, or 0.22 percent, to trade at 1,321.68 at 9:45 a.m. EDT. The Dow Jones Industrial Average declined 2.57 points, or 0.02 percent, to trade at 12,230.58. The Nasdaq Composite Index fell 0.19 percent.
Investors are likely to focus on US Federal Reserve Chairman Ben Bernanke's testimony to the House Budget Committee at 10 a.m. in Washington DC, where traders will look for clues as to the outlook for monetary policy.
On the corporate front, Walt Disney Co. (NYSE:DIS) shares gained 4.42 percent to $43. The company reported first quarter net income of $1.33 billion or $0.68 per share compared to a net profit of $844 million or$0.44 per share in the same quarter a year-ago.
Shares of Coca-Cola Co. (NYSE:KO) gained 2.67 percent as its fourth quarter net income rose to $5.77 billion or $2.46 per share, compared to $1.54 billion or $0.66 per share in the same quarter a year-ago. Revenue rose to $10.49 billion from $7.51 billion of previous year.
On Tuesday, the Dow Jones Industrial Average scores its seventh straight daily gain and reached the highest in more than two and a half years, as U.S. stocks seemed to shrug off another interest rate hike by the central bank of China.
The euro gained 0.46 percent to 1.3689 against the dollar and the yen declined 0.10 percent against the greenback.
Crude oil futures gained 0.38 percent to $87.27/barrel and gold futures gained 0.12 percent.
European stock markets are currently trading lower with FTSE100 down by 22.41 points, DAX30 down by 1.76 points and CAC 40 down by 3.53 points.
© Copyright IBTimes 2023. All rights reserved.