US stocks open lower as oil weighs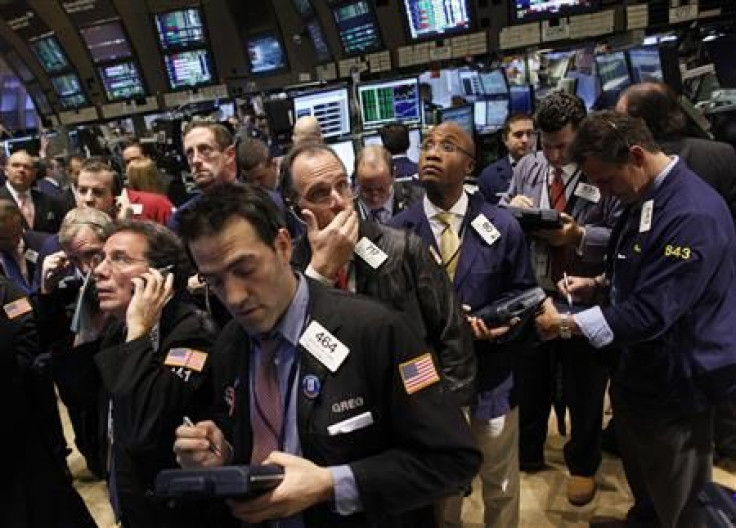 US stocks opened lower in early trade on Wednesday, with S&P 500 Index losing 4.68 points, or 0.35 percent, to trade at 1,317.14 at 09:50 a.m. EST. The Dow Jones Industrial Average is down 24.71 points, or 0.20 percent, to trade at 12,189.67. The Nasdaq Composite Index fell 0.61 percent to trade at 2,750.45.
On Wednesday, oil prices remained near $105 a barrel amid reports of intensified fighting in Libya. The Organization of Petroleum Exporting Countries believes supply is adequate, said a Reuters report, quoting an OPEC official, after the group held talks about rising prices and the loss of Libyan supplies.
On the corporate front, Texas Instruments(NYSE: TXN) shares fell 2.8 percent in early trade to $34.81 after the chip maker narrowed its quarter earnings and sales forecast last Tuesday. The company now expects sales of $3.34 billion to $3.48 billion, compared with $3.27 billion to $3.55 billion projected earlier. It sees earnings of between 56 cents and 60 cents a share, compared with prior view of 54 cents to 62 cents.
Shares of Finisar Corp. (NASDAQ:FNSR) plunged 37 percent in early trade to $25.20 after the provider of optical subsystems quided fourth quarter below expectations, blaming business in China and customers adjusting inventories.
U.S. stocks ended higher on Tuesday, as oil prices eased to below $105 a barrel.
On the currency front, the euro lost 0.0147 percent to 1.3903 against the dollar while the greenback gained 0.0342 percent against the yen to 82.6965.
Crude oil futures strengthened 0.63 percent to $105.68/barrel while gold futures rose 0.50 percent.
European stock markets are currently trading mixed with U.K. FTSE 100 down by 22.86 points, German DAX30 edging up by 2.54 points and French CAC 40 down by 5.11 points.
© Copyright IBTimes 2023. All rights reserved.